The Regional Expert Workshop and Conference: "Countering online radicalization in the context of cyber security"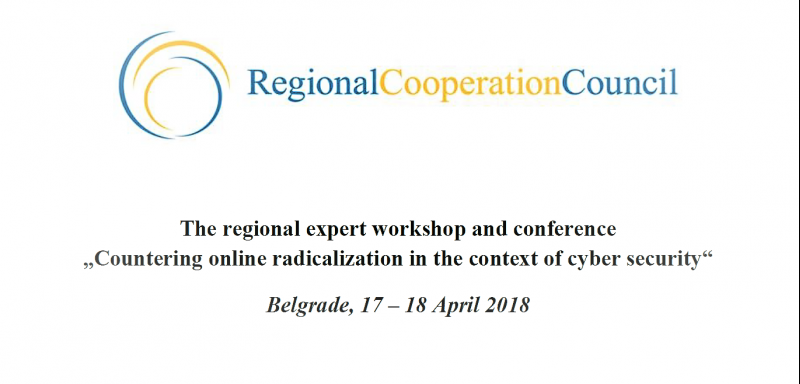 Regional Cooperation Council (RCC) is organising a two-day event including regional workshop and conference tackling countering online radicalisation in the context of cyber security in Belgrade on 17-18 April 2018.
The participants including the experts on radicalisation from the region and the EU will, through four different panels, discuss the issues like: fake news and hate speech; recognizing, following and countering online terrorist and violent extremist propaganda; challenges to defining and protecting critical infrastructure; and practical experience in countering cyber-attacks and strengthening resilience of vital digital systems.
On the side of the event RCC and Regional Anti-Corruption Initiative (RAI) are to sign a Memorandum of Understanding (MoU) on mutual cooperation on 17 April. The MoU is to formalize the long standing cooperation between the two organisations through which they can further strengthen and exchange appropriate information and expertise and create synergies.
If you are interested to attend, send us your application on this email: natasa.mitrovic@rcc.int