Launching of the #SecuriMeter: a novel tool in the global discussion on online radicalization and extremist propaganda.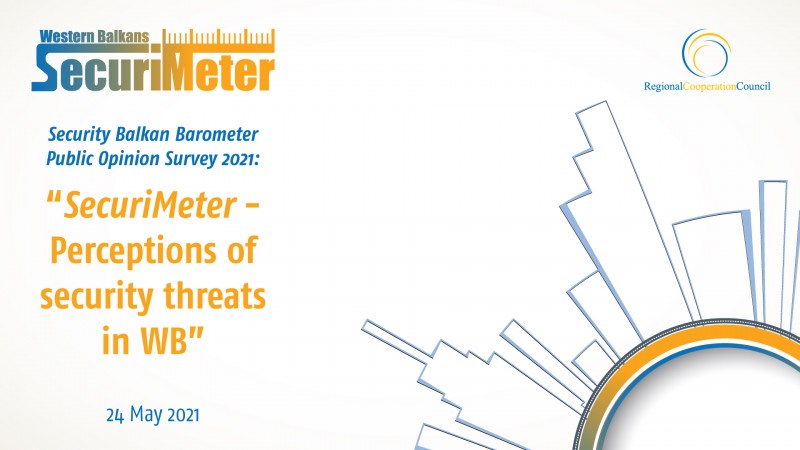 The launching event for The Security Balkan Barometer Public Opinion Survey 2021: "SecuriMeter - Perceptions of security threats in WB" comes at a time of a coordinated joint effort at a global scale to prevent and combat online violent radicalization and extremism. In this context, this event, more timely than ever, contributes with concrete resources to the wider conversation over the roots and causes of violent phenomena that pose a threat to global security. By presenting to the wider public the findings of the first-ever regional Security Public Opinion Survey, the SecuriMeter provides useful information about current security challenges in the six Western Balkan economies, collected via an extensive survey reflecting the opinions of WB6 citizens.
The event is to be followed by an experts' panel titled "Radicalisation and Terrorism in the virtual sphere – how to boost resilience among young people", where representatives of different sectors, such as academia, youth, media, as well as international and regional organizations, will discuss current trends and good practices in the field of prevention and transformation of violent youth extremism. The discussion, which will be open to the wider audience via live streaming, will shed light on the latest trends and developments in the field of countering violent extremism, in the framework of the new challenges that have emerged in the covid-19 era. The tools and practices which will be presented range from the use of novel youthwork tools to artificial intelligence aimed at providing actionable insights for policymakers and practitioners.
If you want an invitation to join the presentation of the #SecuriMeter, please register here.