Roma Responsive Budgeting – Training for Local Representatives in Serbia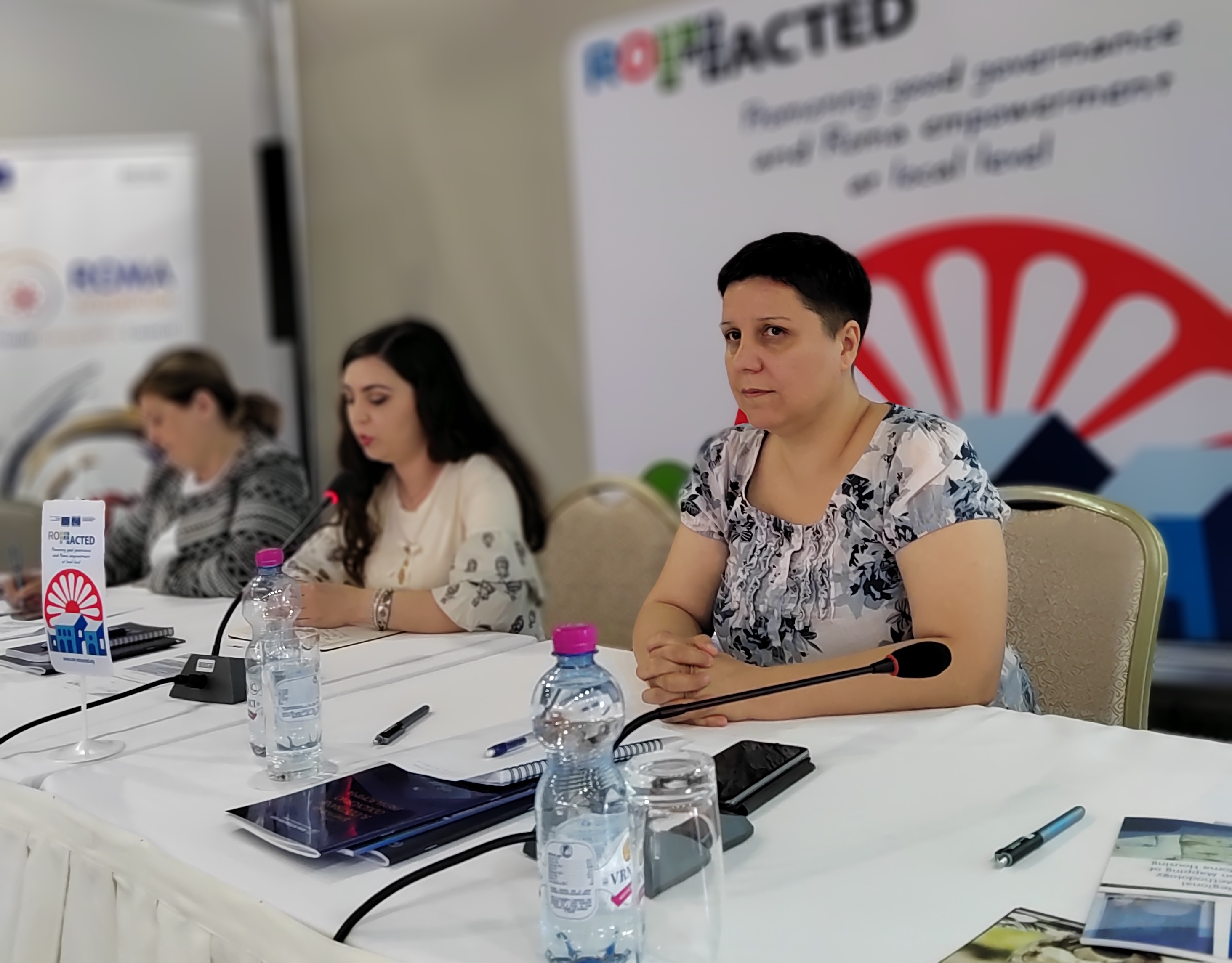 training for local representatives from Serbia on the topic of Roma Responsive Budgeting has been held today in Belgrade. Namely, after the Regional Cooperation Council Roma Integration Action Team developed and introduced Roma Responsive Budgeting guidelines and organised trainings at the central level, similar trainings have been organised for public officials from local municipalities.
During the training, the attendees learned how to improve allocation of available public resources for Roma inclusion policies, understand how to respond to the needs of Roma communities, work towards making the community a more inclusive place for all residents, and make a difference in the lives of Roma.
This training was opened by Ms Marina VASIC, ROMACTED Programme Manager, Olena PAPUGA, State Secretary, Ministry of Human and Minority Rights and Social Dialogue Serbia and Ms Aleksandra BOJADJIEVA, Policy Expert, RCC's Roma Integration project.
The training gathered around 40 participants including civil servants from the municipal level dealing with the different Roma related policies and the budget.
Roma Responsive Budgeting is an approach to budgeting that incorporates the needs and priorities of Roma communities into decision-making processes. This year, Roma Integration Action team, in cooperation with Roma EU-CoE Joint Actions and responsible Ministries organised series of trainings for local representatives from all over region in order to better understand how they can listen and respond to needs of Roma communities and to allocate available resources where they are needed the most.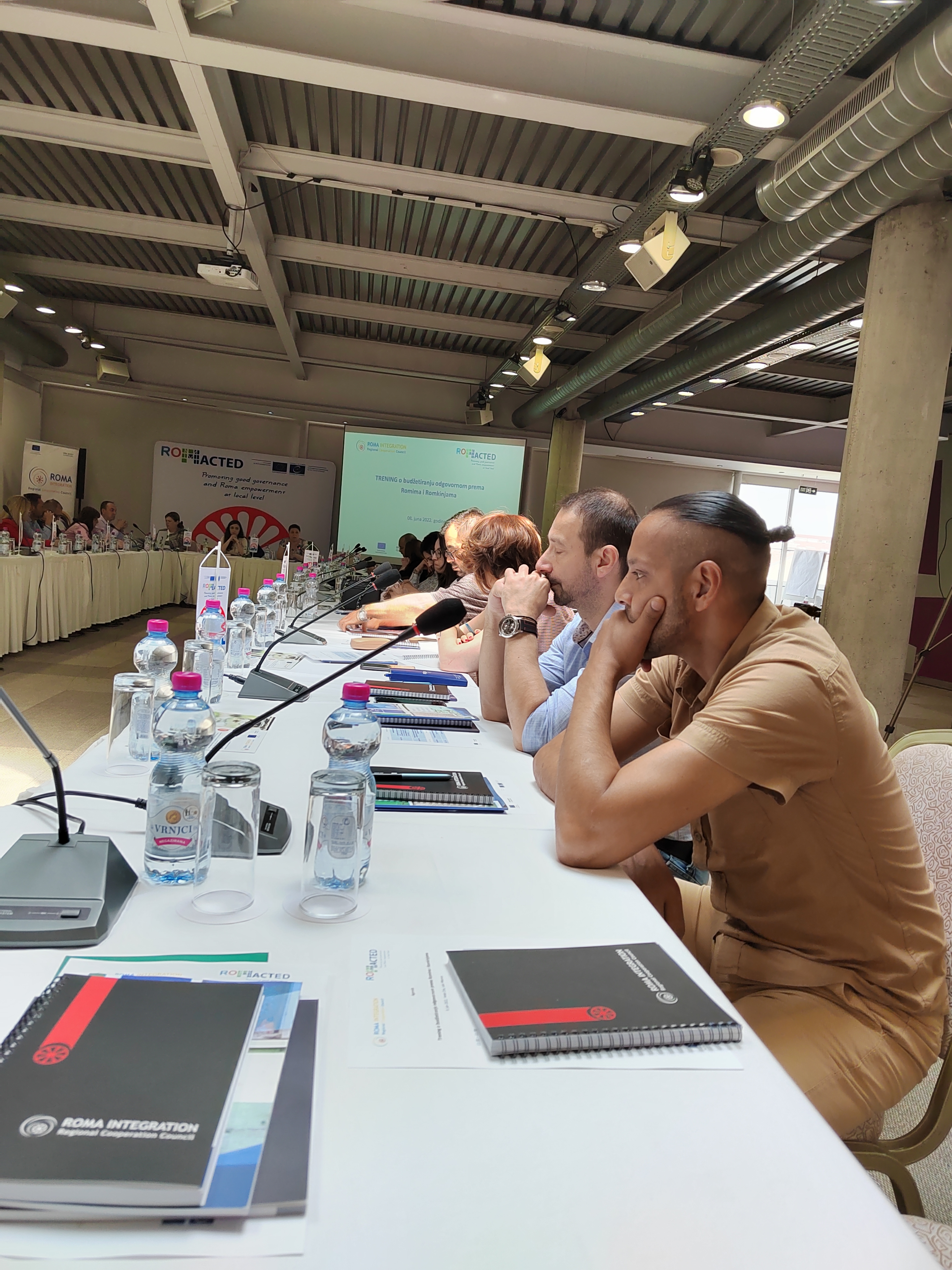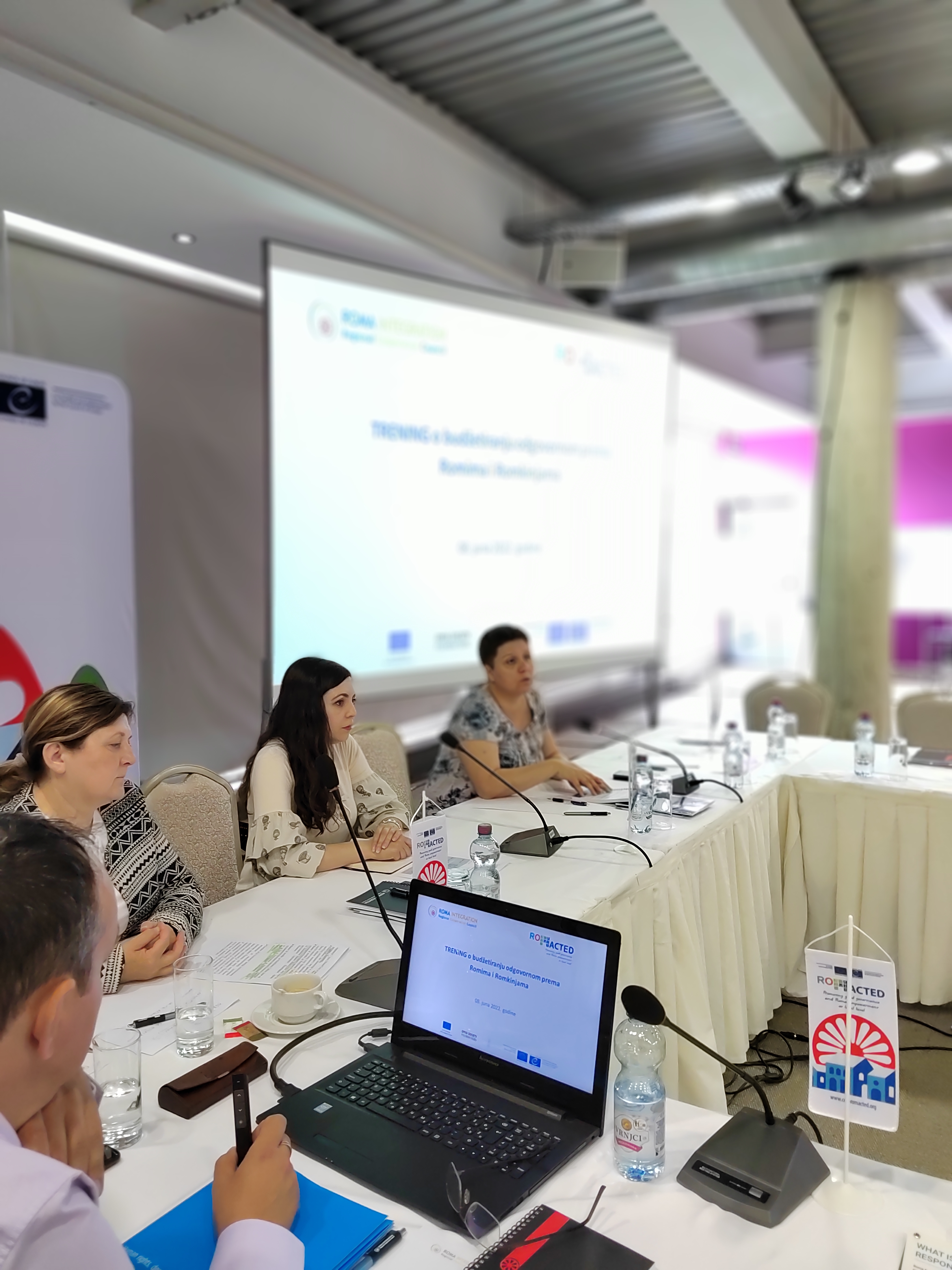 ---
Trening o budžetiranju odgovornog prema Romima - presentation