Roma Responsive Budgeting Training held in Bosnia and Herzegovina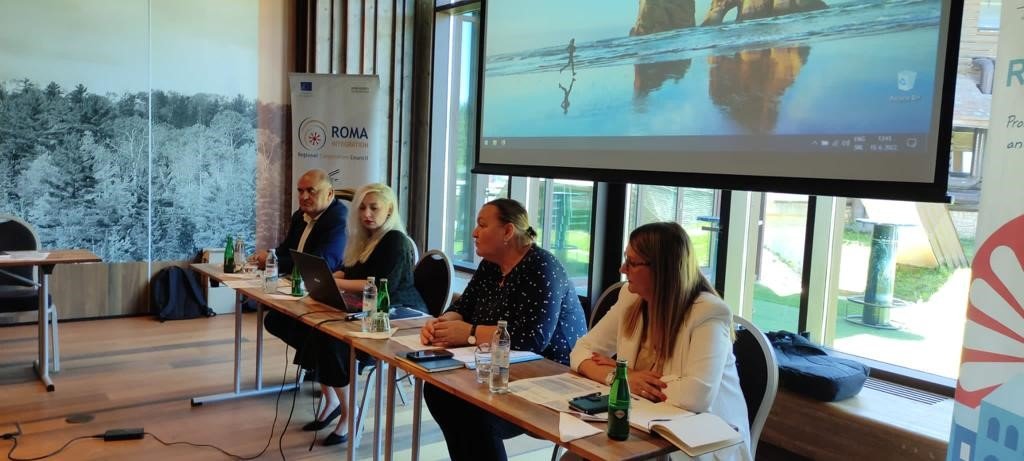 Today in Bosnia and Herzegovina we rounded a series of training on Roma responsive budgeting throughout the region with a joint conclusion: changes and better budget planning on a local level are needed to promote inclusion, participation and equality of Roma.
The Roma Integration action supported the public officials across the region to apply the principles of Roma responsive budgeting on a national and local levels by providing guidance and expertise for the strategies and action plans.
In this regard, the Roma Integration in partnership with the Ministry of Human Rights and Refugees and Council of Europe ROMACTED, organised training for municipal representatives in Bosnia and Herzegovina, with an objective to discuss and assess the potentials for sustainability for further application and development of Roma responsive budgeting on a local level.
The training was open and supported by Ms Shejla FIDANI, Roma Integration Action Team, Ms Maja GRUJIC - ROMACTED and Mr Nedzad JUSIC ROMACTED focal point. The training was led by Ms Saliha DJUDERIJA, Ministry of Human Rights and Refugees who brought the concept of budgeting and applying for specific funding closer to the 12 participating municipal authorities and explained the steps for programing from the central to a local level.
The program included a discussion on recommendations and guidelines for programme budgeting with special emphasis on financing measures and activities for social inclusion of Roma men and women at the local level, presented by samples of budgets from different municipalities. The ROMACTED expert Mr Emir FEJZOVIC presented possible models of Roma Responsive Budgeting that can be suitable for the different contexts of different municipalities.
During the training, concrete steps in Roma Responsive Budgeting were introduced, explained and discussed, after which a group exercise brought the theory into practical work. The training succeeded to motivate the participants to think about the concept itself and to produce a discussion that will result in positive outcomes in the near future.