Roma Digital Boost – Modul 2 Training of Trainers held from 22-24 June 2022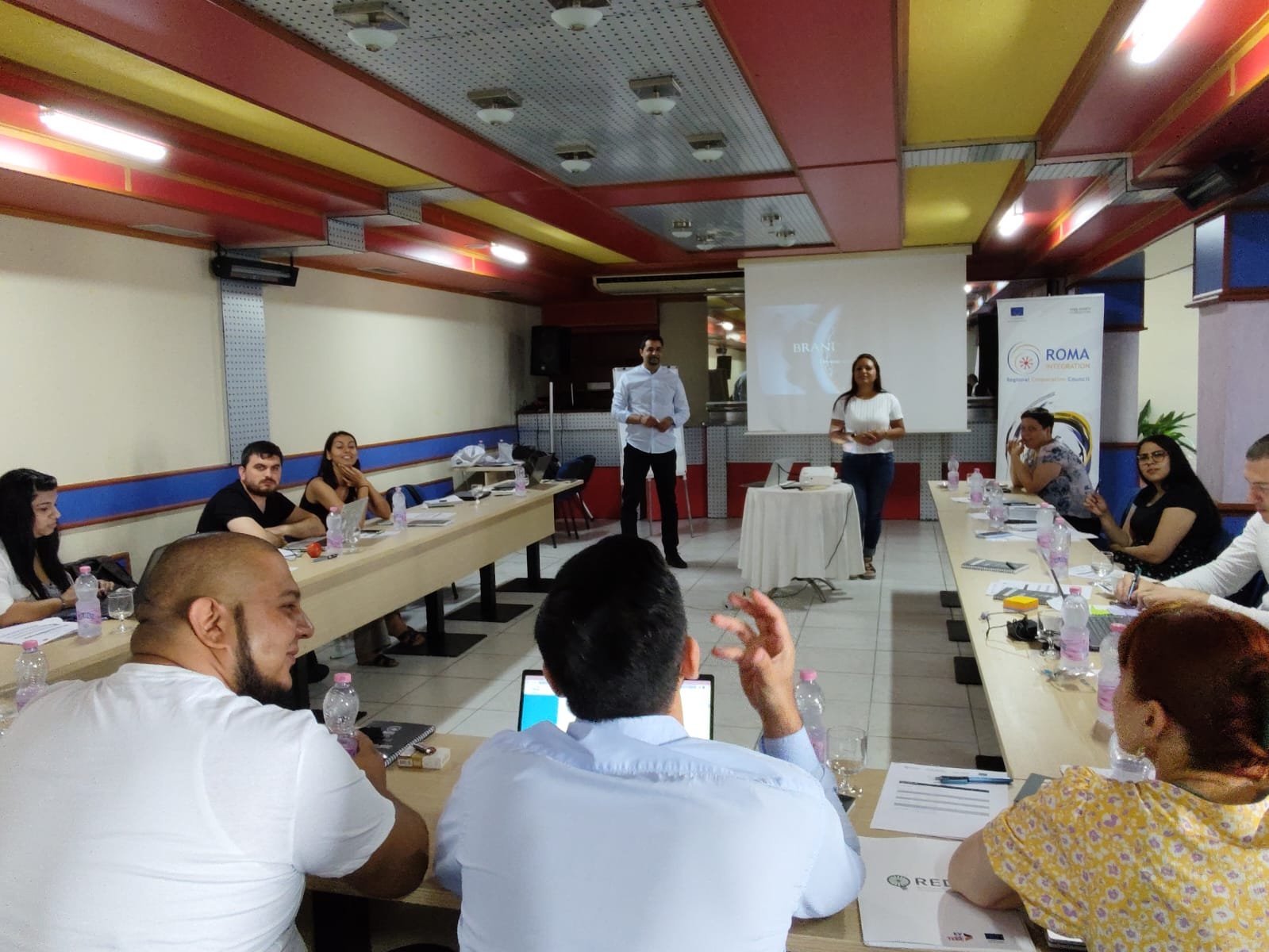 Roma Integration Action team continued with organisation of training in the scope of Roma Digital Boost Training of Trainers workshops and in cooperation with the Roma Entrepreneurship Development Initiative (REDI) organisation.
Modul 2, a three-day workshop, was held this week in Vlore, Albania, and it gathered 18 young Roma. The training aimed to equip them with entrepreneurial thinking, dealing with difficult situations, storytelling and other soft and digital skills.
By organising these training, we support Roma entrepreneurs and Roma individuals to become more competitive in the market. Training such as this one also aims to equip the new generation of Roma with concrete knowledge, that is requested in today's labour and industry market. This is also a unique opportunity for young Roma to become trainers and consultants on business and work further with Roma entrepreneurs by transferring their knowledge.
The training consists of three modules in total. The first workshop was held from 1 – 3 June, the second workshop last week, and the third Module will be held from 11 to 13 July in Ohrid, North Macedonia.