First National Platform on Roma Integration in Bosnia and Herzegovina (Sarajevo, 2016)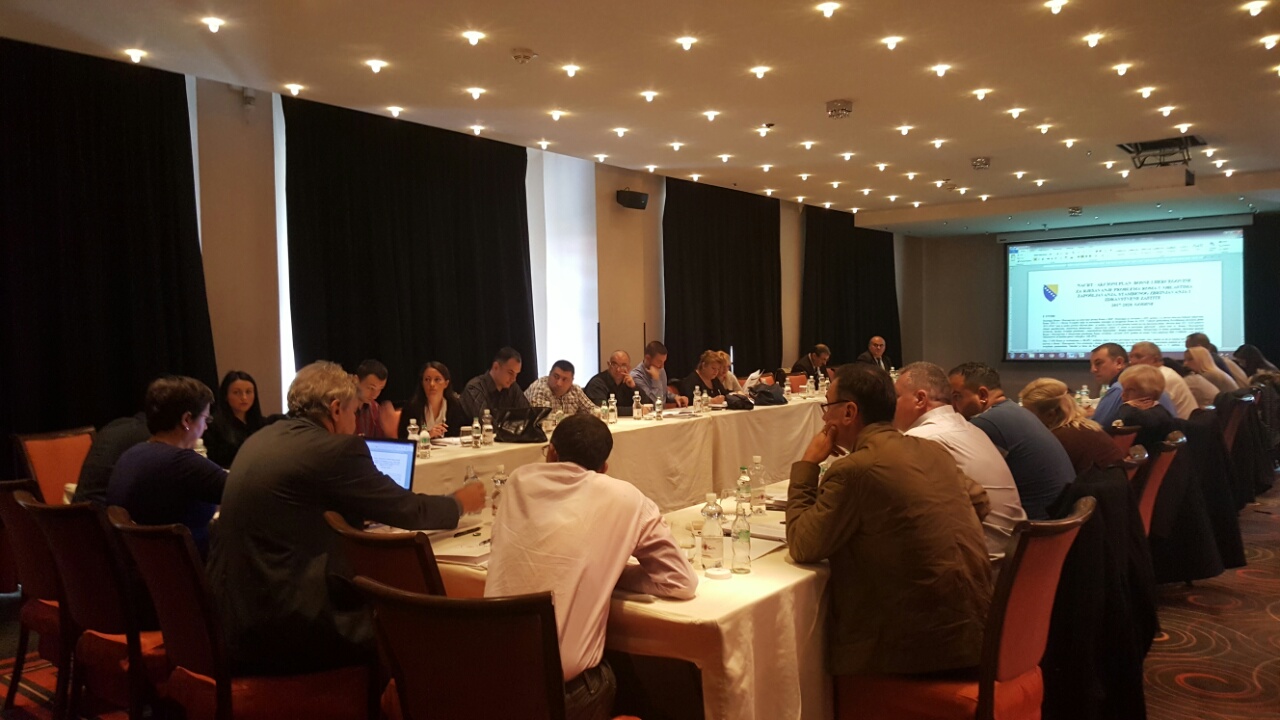 Sarajevo, 7 November 2016 – Bosnia and Herzegovina works on finalisation of the Action Plan on Roma for 2017-2020 at the public dialogue forum organised by the Roma Integration 2020 project of the Regional Cooperation Council (RCC) in cooperation with the Ministry of Human Rights and Refugees of Bosnia and Herzegovina (BH), held in Sarajevo today.
The Action Plan on Roma covers three priority areas: employment, housing and health care. It is based on the factual situation of Roma in BH, and follows certain criteria as elaborated in the EU Framework for National Roma Integration Strategies.
Following a comprehensive consultation process conducted by the BH Ministry of Human Rights and Refugees, the Roma Integration 2020 Action Team received extensive information and the draft Action Plan on Roma 2017-2020, based on which they provided assistance to the Government to finalize the Action Plan, including realistic measures, monitoring indicators and budget proposal. This Draft was presented at the meeting.
Orhan Usein, Team Leader of the Roma Integration 2020 Action Team, expressed the commitment and readiness to assist the Government of Bosnia and Herzegovina in planning, implementing and monitoring the Action Plan on Roma. He added that the monitoring part of the Plan would be additionally developed, as the Action Team is currently working on a progress report template that the participating economies will be using annually.
"We are ready to provide expert support for activities planned by the Action Plan both nationally and regionally. However, the key for successful implementation of the foreseen measures lies in good coordination and communication between the line ministries", said Usein.
Today's meeting gathered various representatives of line ministries, Roma civil society and international organizations relevant to the Roma integration process. The draft action plan is available below.
---