First National Platform on Roma Integration in Montenegro (Podgorica, 2016)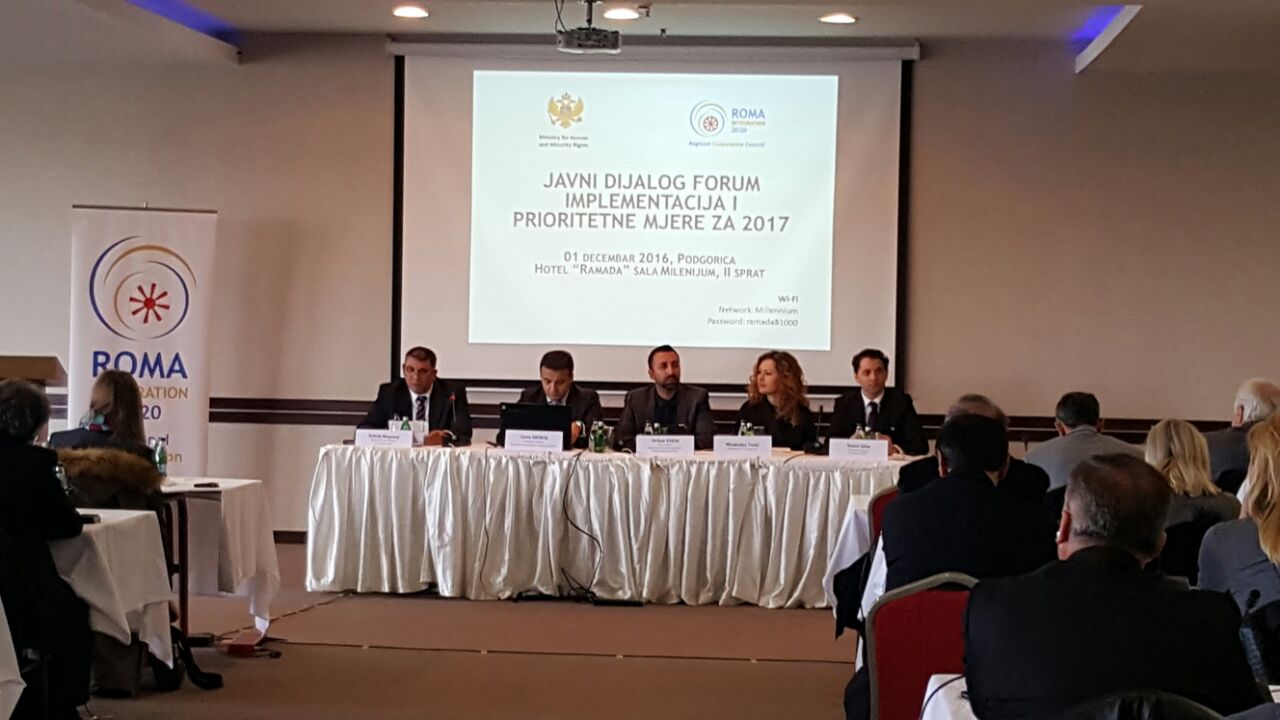 Podgorica – The 2016 cycle of the Public Dialogue Forums on implementation and priority measures on Roma issues, that took place throughout the region in the past few months, concluded with the Forum in Podgorica today. The events have been organised by the Regional Cooperation Council's (RCC) Roma Integration 2020 Action Team together with national authorities in Belgrade,Sarajevo, Skopje, Pristina and Podgorica.
Speaking at the today's Forum, the Team Leader of the RCC's Roma Integration 2020 Action Team, Orhan Usein welcomed initiation of the action planning process. He expressed hope that, with the newly established government in Montenegro, the process would be accelerated and comprehensive, including budgeting and monitoring of the proposed measures for Roma integration in 2017.
The Action Team expressed its readiness to continue the support to Western Balkans authorities to adequately plan the necessary measures for Roma integration, including allocation of adequate resources and mainstreaming of actions into general policies on education, employment, housing, health and civil registration.
These Forums were a dialogue opportunity with authorities of Western Balkan economies participating in the project, at which key stakeholders jointly worked on reviewing national strategies on Roma issues, envisaged concrete measures, their budgeting, implementation and monitoring.
The Podgorica event was the last one for this year and focused on key issues as defined in national strategies on Roma. The similar cycle of events is expected on annual basis throughout Roma Integration 2020 project duration.
Please see below the documents discussed in details during the forum.
---