Regional Workshop: Monitoring and Reporting on Roma Integration (Vienna, 2016)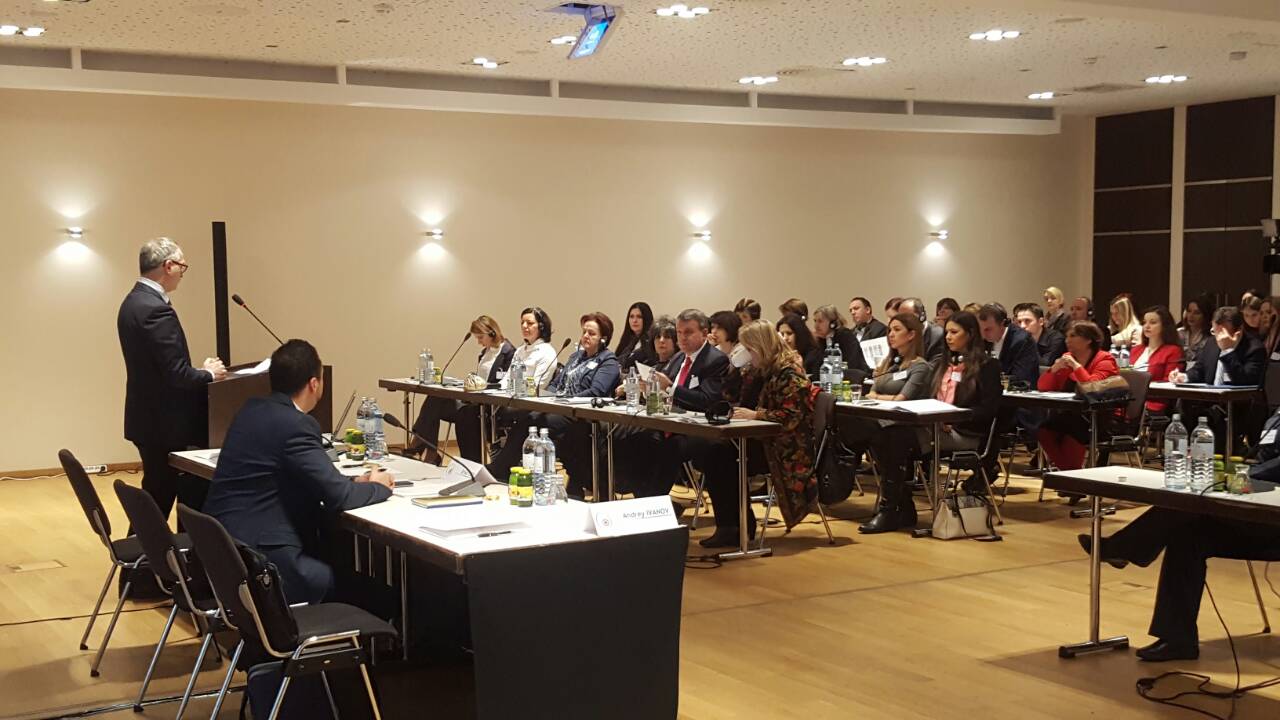 The regional workshop on monitoring and reporting, organised by Roma Integration 2020 (RI2020) Action Team of Regional Cooperation Council (RCC), started in Vienna today. It will provide the participants with the necessary skills for data collection, use of monitoring indicators and reporting on the Roma-relevant policies and programmes that are being implemented in Western Balkan economies and Turkey.
"The European institutions,the EU Member States as well as all the countries with aspirations to join the EU have a joint responsibility to improve the lives of its Roma citizens. In order to track the changes and the progress towards the Roma Integration 2020 targets and overall Roma inclusion process we need accurate and up-to-date information, where monitoring and reporting have a crucial role",said RCC Secretary General, Goran Svilanovic, at the opening of the workshop.
Svilanovic further explained that the European Commission's Enlargement Strategy highlighted the precarious situation of many Roma in the Western Balkans and Turkey, upon which the Roma-related issues became part of the EU enlargement process and conditionality to the accession.
"Roma represent about 5.5 percent in the average of the population in the region. Being aware of the challenges and issues they face, each participating economy has adopted a Strategy and Action Plan to ensure full integration of Roma. The implementation of these action plans needs to be monitored appropriately and collected information fed back to the decision makers who are to decide whether the actions gave satisfactory results or additional corrective measures are required."
Later today, the RI2020 Action Team will present a template for reporting which is in line with the practice of annual reporting established by the Decade of Roma Inclusion 2005-2015 – closely following the reporting template of the European Commission DG JUST, used by the EU member states. The report will be measuring the progress of the RI2020 implementation in the priority areas: education, employment, health, housing and other Roma-relevant areas.
The workshop participants – national Roma focal points, representatives of education, employment, housing, health and civil registration ministries of the participating economies; representatives of ministries of finance, Roma civil society organisations as well as envoys of statistical offices and international organisations, such as Eurostat, OSCE, UNHCR, UNDP, World Health Organisation, etc. – will share best practices and exchange views on monitoring, reporting and data collecting.
Please see below the links to the report, agenda and presentations of the workshop.
The RI2020 aims to ensure national governments integrate specific Roma policy measures into: 1) mainstream socio-economic policies and 2) national budgeting and social delivery processes. Roma Integration 2020 was launched in June 2016 by the Regional Cooperation Council (RCC), the Open Society Foundations (OSF) and the European Commission (EC). The project is being implemented in Western Balkans economies and Turkey.
---
Presentation: Working Definitions
Presentation: EUROSTAT – EU SILC
Presentation: FRA – EU MIDIS II
Presentation: FRA – Roma Integration Indicators
Presentation: UNDP – RRS & SDGs
Presentation: Roma Inclusion Index
Presentation: Monitoring and Reporting Template