First National Platform on Roma Integration in Albania (Tirana, 2017)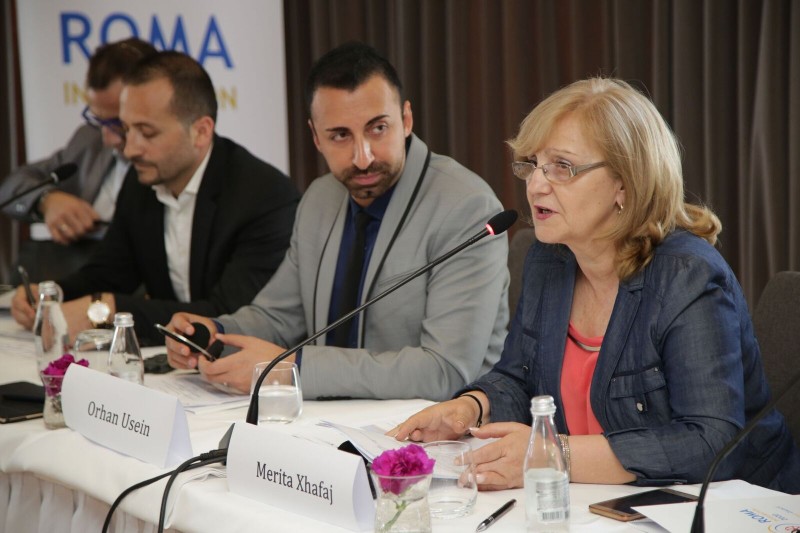 Tirana – A two-day National Platform on Roma Integration, discussing the implementation of the National Action Plan for Integration of Roma and Egyptians 2016-2020, opened in Tirana, Albania today. The Platform, focusing on the five main priorities - education, employment, social protection, housing and health with the respective achievements and challenges – has been organized by the Regional Cooperation Council's Roma Integration 2020 Action Team (RCC's RI2020) and Albanian Ministry of Social Welfare and Youth.
Ms Merita Xhafaj, General Director for Social Policies at the Ministry of Social Welfare and Youth and National Roma Contact Point, emphasized the importance of improved coordination between the different line ministries dealing with the integration of Roma and Egyptian Communities in Albania. "This is especially notable through the appointment of focal points in each line ministry, enhanced cooperation with the Ministry of Finance and strong coordination for completing the annual report on the implementation of the Roma and Egyptian Integration Strategy. This forum will enable us to continue the work ahead of us and set up priorities for the future", Xhafaj added.
"As we know, Roma continuously face social exclusion, discrimination, segregation and marginalization leading to lack of education, chronic unemployment, limited access to healthcare, rudimental housing, limited access to essential services and widespread poverty," said RCC's RI2020 team leader, Orhan Usein.
"Promoting Roma integration does not only require an enhanced political commitment to Roma inclusion, but also the allocation of appropriate resources under the national budgets, better coordination with all relevant donors and stakeholders in general, as well as the systematic evaluation and reinforced monitoring."
This Forum is an opportunity and mechanism for opening the policy process to all the relevant stakeholders, as the RCC's RI2020 provides continuous direct assistance and technical support to governments to set up institutional arrangements to coordinate, consult, implement and report on Roma issue. The meeting will make a reference to the operational conclusions of the 2016 EU Roma seminar, but also discuss the implementation of priority measures for 2017 and 2018, including the monitoring and budgeting process.
This is the first such event in Albania organized under the framework of the RCC's RI2020 initiative. It is bringing together representatives from all the line ministries, including ministry of finance, as well as representatives of civil society, municipalities and academia.
Roma Integration 2020 is a three year initiative implemented by the Regional Cooperation Council Roma Integration 2020 Action Team. It is funded by the European Union and the Open Society Foundation. Its overall objective is to contribute to reducing the socio-economic gap between the Roma and non-Roma population in the Western Balkans and Turkey and to strengthen the institutional obligations of governments to incorporate and deliver specific Roma integration goals in mainstream policy developments.
---