Second National Plaform on Roma Integration in Kosovo* (Prishtina, 2017)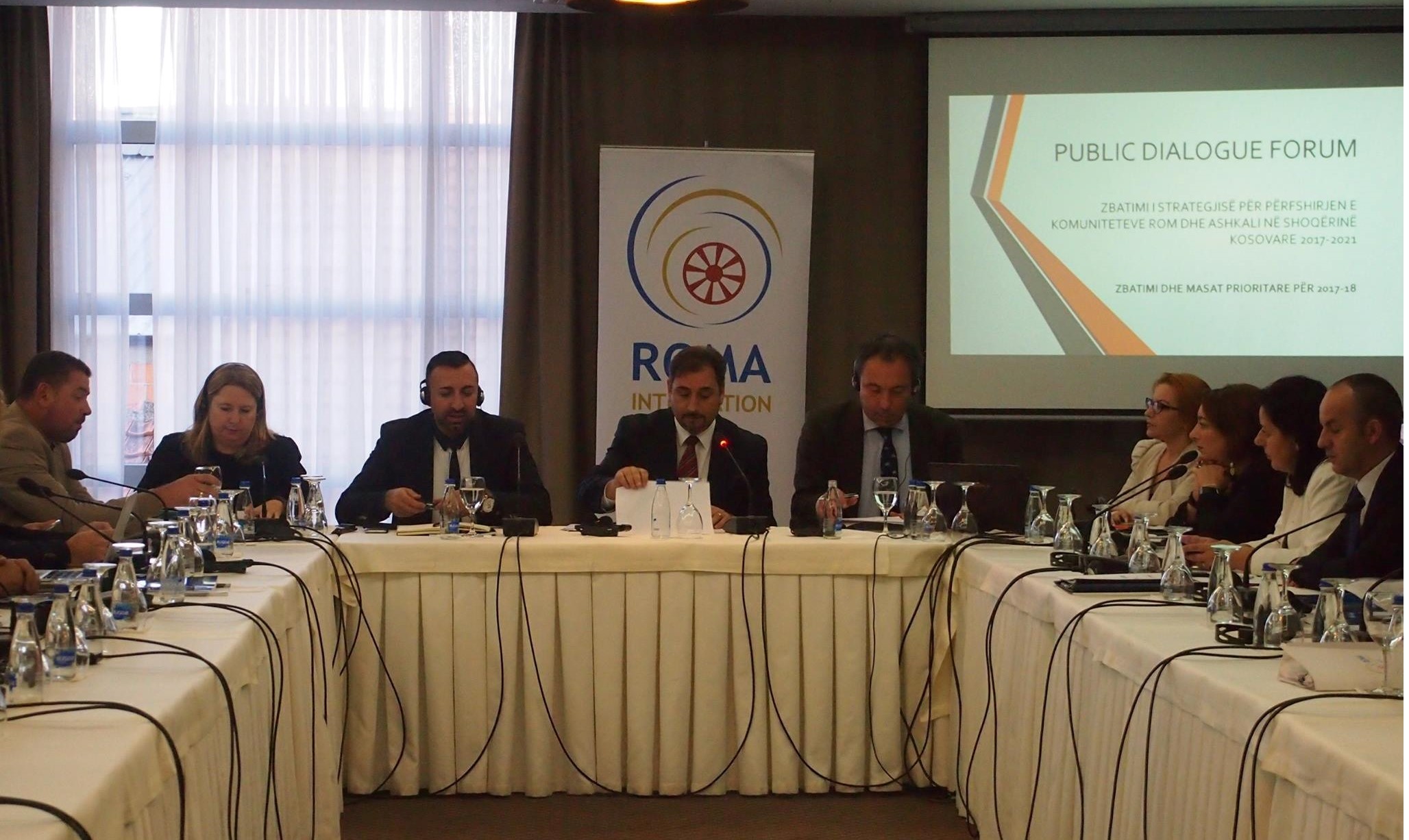 The Second National Platform meeting in Kosovo* was held on 17 October 2017. It was jointly organized by the Regional Cooperation Council Roma Integration 2020 (RI2020) Project and the Office for Good Governance (OGG) of the Office of the Prime Minister.
The platform meeting brought together about 40 participants including representatives from the Ministry of Education, Ministry of Labour and Social Welfare, Ministry of Interior, Ministry of Health, and other line ministries and municipalities, civil society, NGOs working with Roma, Ashkali and Egyptian communities, academia and international community.
The event provided a wide public dialogue with and among various stakeholders concerned with the issues of Roma integration in the respective participating economy. At the same time, it has contributed to the transparency of Roma integration policies and accountability of the implementing institutions as well encouraged citizens' participation in decision-making. The discussion focused on the activities promoting integration of Ashkali, Roma and Egyptian communities in 2016 as relevant to the areas education, employment, health, social welfare and on the related achievements and challenges. It should be noted that the most recent Strategy for the inclusion of Roma and Ashkali communities in Kosovo Society (2017-2021) was adopted only in April 2017. Overall in 2016, the institutions were implementing the relevant activities as per sectorial strategic plans, various ministries' 2016 annual working plans and the Action Plan for implementation of the Strategy for the integration of Roma, Ashkali and Egyptian communities (2009-2015).
It was opened by the NRCP, Mr Habit Hajredini, Director, Office of Good Governance/Office of Prime Minister, and Mr Usein, RI2020 Team Leader.
Mr Hajredini among others recalled the 2016 monitoring report and challenges encountered throughout the process of filling it, including lack of statistical data and indicators. Mr Usein, praised the government of Kosovo* for aligning itself with the region and its Roma integration efforts and called for the establishment of an inter-ministerial coordination body that would be tasked with the implementation and monitoring of the strategy and its action plan. He also called for the monitoring report to become an annex to the national strategy and action plans.
After the opening remarks, representatives of line ministries presented the 2016 report in the areas of education, health, employment and social welfare followed by a lively discussions and recommendations.
The Regional Cooperation Council Roma Integration 2020 Action Team will draft a policy paper reflecting the discussions and particularly the recommendations of the meeting.
* This designation is without prejudice to positions on status, and is in line with UNSCR 1244/1999 and the ICJ Opinion on the Kosovo declaration of independence.
---