Integral Approach to Housing and Employment Considered as Essential in Achieving Sustainable Roma Integration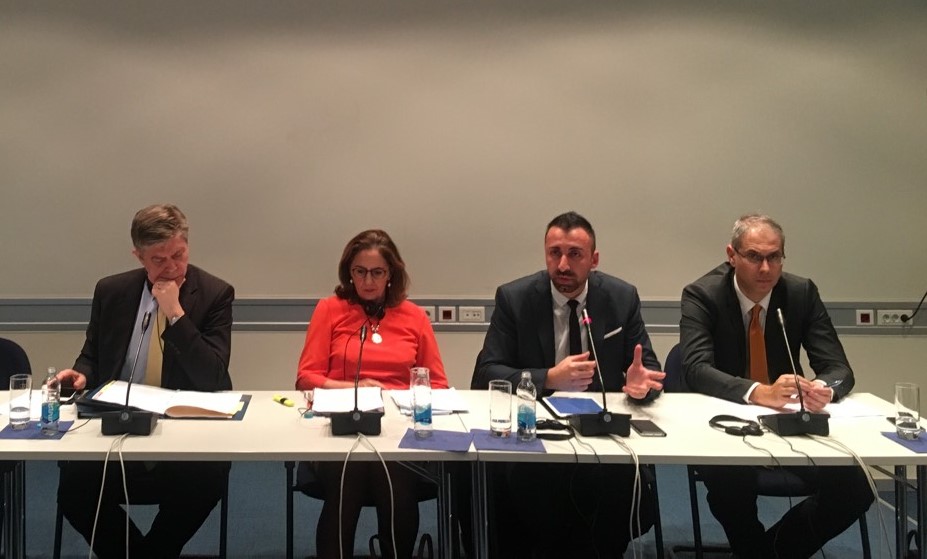 Sarajevo - "Sustainable and long-term integration of Roma is possible only through ensuring an integral approach to housing and employment measures", said Regional Cooperation Council's Roma Integration 2020 Action Team Leader, Orhan Usein, at the opening of the Seminar on Roma Inclusion in Bosnia and Herzegovina, organized by the Delegation of the European Union in Bosnia and Herzegovina, in cooperation with the Ministry of Human Rights and Refugees of Bosnia and Herzegovina, in Sarajevo today.
"Main recommendations for further work on Roma Integration are related to mainstreaming relevant measures which are continuously implemented throughout Bosnia and Herzegovina. Such measures are not necessarily outreaching to Roma and their design hinders the particular situation of this vulnerable group. Specific attention should be paid to the actual needs of Roma, ensuring that the set criteria outreach to Roma", he continued.
Usein also pinpointed that the Action Plan for Roma integration in Bosnia and Herzegovina is considered as a good example in the region as it includes adequate indicators and budget, and it follows the regionally adopted monitoring and reporting standards developed within the Roma Integration 2020 project.
Head Of EU Delegation and EU Special Representative in Bosnia and Herzegovina, Ambassador Lars-Gunar Wigemark; Chairperson of the Roma Committee within the BiH Council of Ministers Mujo Fafulic; Advisor for Roma Policy of the Directorate-General for Neighbourhood and Enlargement Negotiations (DG NEAR) Marta Garcia Fidalgo;and Minister for Human Rights and Refugees of BiH Semiha Borovac, also had key note remarks at the seminar opening.
This seminar discussed progress made in Bosnia and Herzegovina in implementation of recommendations made during the last seminar on Roma Inclusion, held in June 2015. Its topics included civil registration, employment, education, healthcare and housing. The resulting operational conclusions from Roma Seminar represent an obligation of the enlargement Governments on their path to the European Union. Representatives of local and central government of Bosnia and Herzegovina, governmental and non-governmental organizations, as well as EU and RCC's RI2020 participated at the event.
Complete presentation by RI2020 Team Leader, Orhan Usein.