Regional Conference: Holistic Approach to Housing of Roma in the Enlargement Region (Bar, 2018)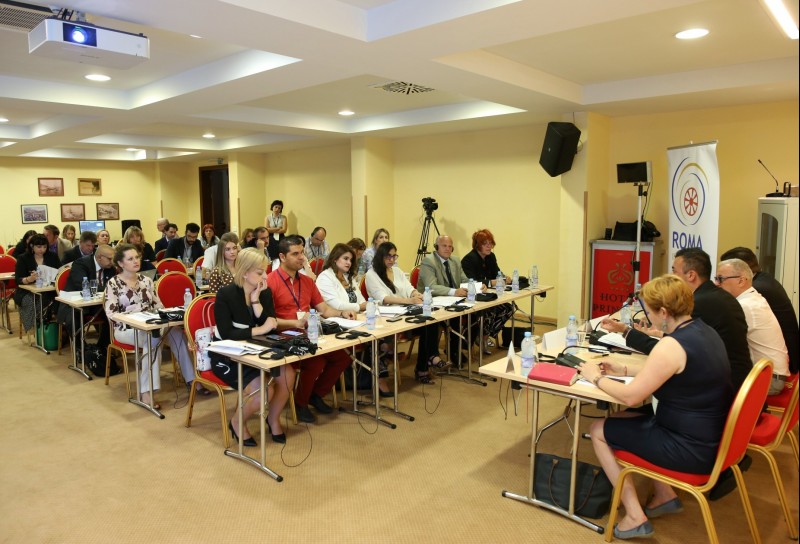 Bar – A two day conference "Holistic Approach to Housing for Roma in the Enlargement Region", organized by the Regional Cooperation Council (RCC)'s Roma Integration 2020 (RI2020) Action Team, started in Bar today.
Orhan Usein, RCC's RI 2020 Action Team Leader, opened the conference reminding the participants that the issue of housing is still the most challenging issue for Roma integration in the region, whose solving requires holistic approach – combination of different levels of support and cooperation of all stakeholders.
"In order to address the housing issue of Roma in the most adequate way, all regional economies should seek ways to ensure sustainable funding and housing stock, not only through new funding schemes, but also through making use of empty housing stock and decreasing long-term costs of providing housing. In addition, it is necessary to explicitly prioritize Roma as a minority group in housing legislation and to provide affirmative and specifically designed measures according to their needs", said Usein.
Preliminary results of the UNDP and World Bank's Regional Roma Survey reported that 'severe material deprivation' (EU index measuring inability to afford most necessary items for adequate life) ranges from 83% to 94% for vulnerable Roma in the region. Many households still do not have access to piped water, public sewerage system, or their waste is not collected. A striking number of households of vulnerable Roma are without access to toilet inside their dwellings. "Improvement of this situation is minimum pre-condition for decent life and further improvements in other areas of life of Roma in the region", added Usein.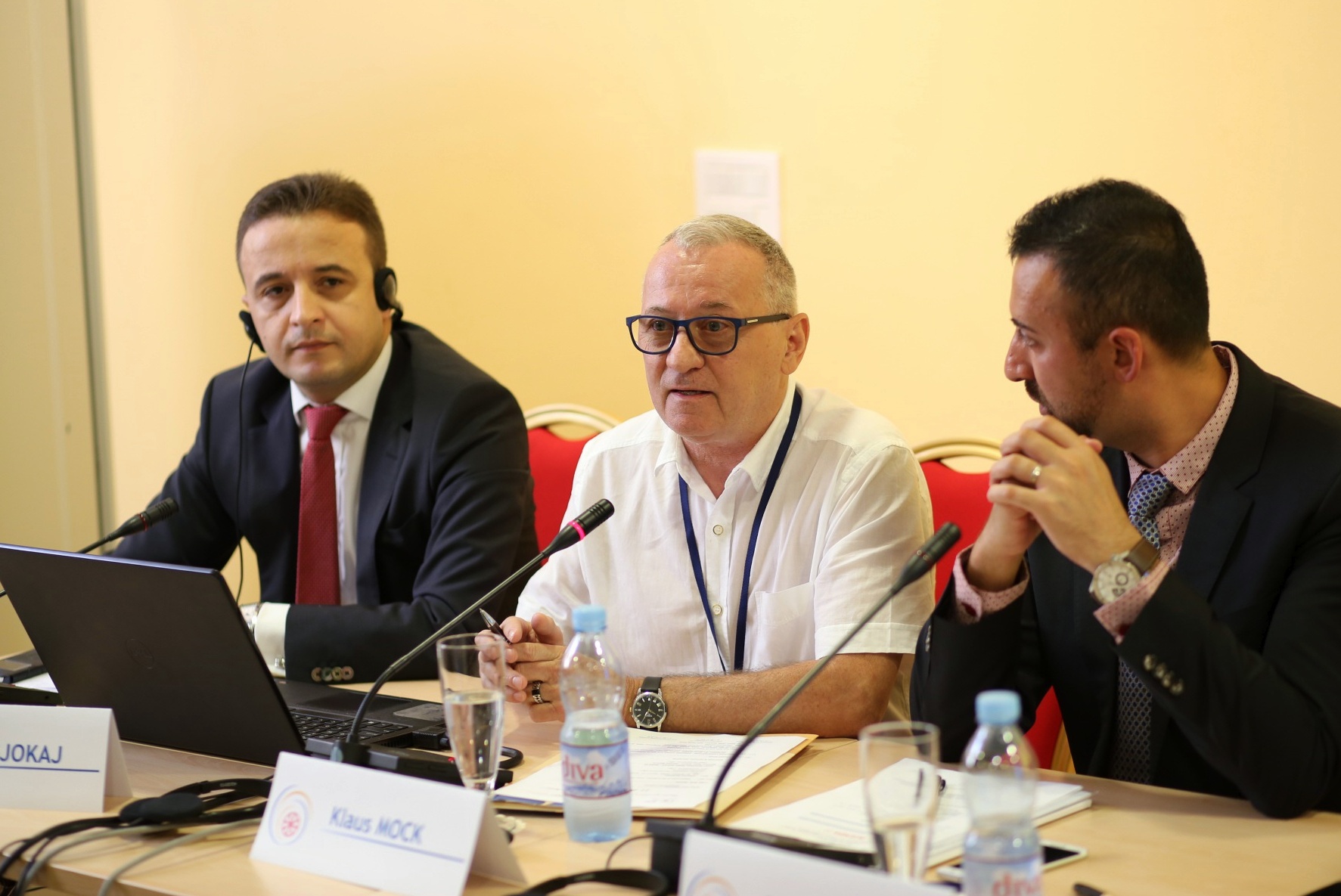 The event, gathering more than 80 public officials from Western Balkans and Turkey, aims at informing representatives of ministries in charge of Roma integration about possibilities for improvement of housing conditions of Roma, with special focus on legalization and reconstruction of Roma settlements, as well as social housing, through holistic approach for creating sustainable living conditions.
Barbara Rotovnik, Rule of Law and Pre-Accession Advisor at the Delegation of the European Union to Montenegro said that, according to the same study, Montenegro is facing challenges to improve the socio-economic position of marginalised Roma and Egyptians, as vast majority of them is still living in poor housing conditions, many in segregated settlements, with nearly half of the households not legalised. "Following the successful closure of the Konik II camp by providing social housing, the authorities in Montenegro should address the housing conditions of domiciled Roma and the risk of evictions in other municipalities as well", concluded Rotovnik.
More detailed overview of improvement of housing conditions of Roma and Egyptians in Montenegro and efforts that government of Montenegro has put into the integration of Roma in other areas was shared by Leon Gjokaj, Director General of the Directorate for Promotion and Prevention of Rights and Freedoms of Minorities and Other National Groups at the Ministry for Human and Minority Rights of Montenegro and National Roma Contact Point.
During the conference, a comparative analysis of the legislation on legalization and social housing in the region will be presented, as well as the review of practical examples of integral housing initiatives and inclusion of holistic approach to housing within IPA programming and discussion of potential steps ahead.
The event is also an opportunity for the representatives of enlargement region economies, CSOs, international organisations, donors and others to exchange their experiences on housing of Roma and consider new strategies in addressing this issue. It is expected that the conclusions from the conference will feed in the formulation of regional approach to Roma housing and future national and donor housing programmes.
---
Comparative Analysis of Legalization and Social Housing Legislation - Danilo Smolovic
Evictions - Uncertain Future - Samir Jaha
Practitioners Experience - Argon Beka
Let's Build a Home Together - Dragana Milosevic
Social Housing in Bosnia and Herzegovina - Saliha Djuderija
Integrating International Human Rights Standards in the Law on Housing_Case of Serbia - Jovanka Atanackovic
Housing Experiences - Capacity Building and Employing Roma - Osman Balic
Closing Camp Konik through IPA Programme - Mladenka Tesic
Participation and Empowering Roma - Aleksandra Petrovic
From Housing to Education and Development_Roma Mahala - Jasmina Dalipovic
Projects for Roma and Egyptian population in Montenegro implemented by Help - Klaus Mock
European Common Position on Roma Housing - Daniela Mihaylova
Agenda - Regional Conference Holistic Approach to Housing for Roma in the Enlargement Region
Concept Note - Regional Conference Holistic Approach to Housing of Roma in the Enlargement Region
Report - Regional Conference Holistic Approach to Housing of Roma in the Enlargement Region