High level of discrimination in the labour market against Roma in the South East Europe region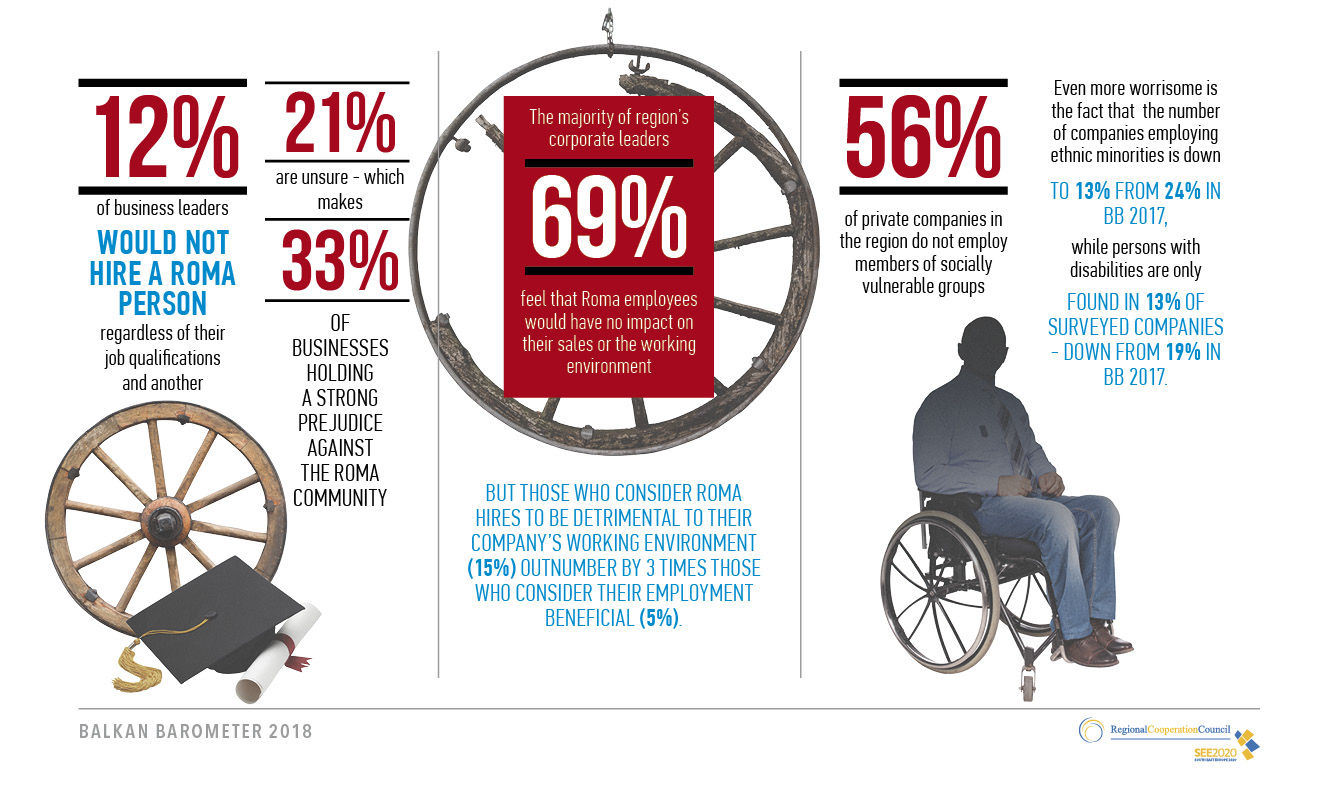 Brussels – Roma and other minorities in the South East Europe region continue to suffer from unacceptably high levels of discrimination in the labour market, revealed results of 2018 edition of the Regional Cooperation Council (RCC)'s Balkan Barometer (BB), an annual survey of citizens and business communities' opinion on the situation in the region.
This requires a more pronounced commitment of governments in fighting discrimination in the labour market against Roma the in South East Europe region, as underlined in the survey.
The results showed that 12% of business leaders would not hire a Roma person regardless of their job qualifications and another 21% are unsure, indicating widespread prejudice against the Roma community. As in 2016, Bosnia and Herzegovina leads the way with some 70% of firms willing to hire Roma. Serbia comes in second with the same average score, but a somewhat lower percentage of like-minded peers (62%). Analysis by company type shows that bigger companies (50 and more employees), export and industry-oriented corporations are significantly more willing to hire Roma. Almost three fifths (56%) of private companies in the SEE region do not employ members of socially vulnerable groups. Roughly every sixth manager reports having an employee from the Roma community.
Survey results suggest Roma community members have a much better chance of securing employment in Serbia (25%) and Albania (18%), while members of other ethnic minorities are more likely to be hired in Montenegro and The Former Yugoslav Republic of Macedonia (both at 26%). Montenegrin companies are more likely to expect positive influence from hiring Roma (15%), while Bosnia and Herzegovina boasts the fewest respondents who view Roma employees' contributions negatively (9%).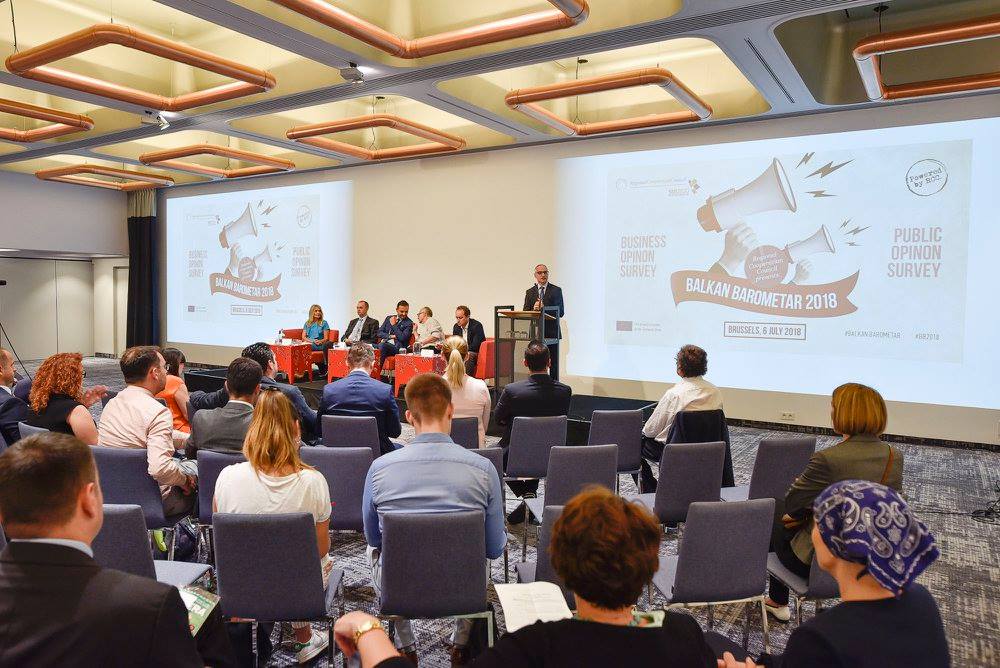 Results by company subgroups indicate that smallest firms (up to 9 employees) and those not active abroad are least accepting of Roma in the workplace, while 84% of biggest firms are willing to hire Roma (75% in medium-sized and 58% in small-sized enterprises).
Fighting discrimination in the labour market towards Roma in South East Europe region is one of the priorities of Roma integration in the region and will be among the topics of the RCC's Roma Integration 2020 regional conference on employment in the Western Balkan and Turkey region, to be held in October. The conference shall explore innovative approaches to employment of Roma, including by using the lessons learnt within the Employment and Social Affairs Platform initiative of the RCC.
Balkan Barometer (BB) is an annual opinion survey commissioned by the RCC and conducted by GfK, collecting and analysing data from region's citizens and businesses across a variety of thematic areas such as employment, trade, investments, corruption, etc. Its 4th edition (2018) included 6000 citizens and 1200 companies.
The Balkan Barometer, its database and publications are available at:
Video: main findings of Balkan Barometer 2018