Usein: Cycle of poverty of Roma remains uninterrupted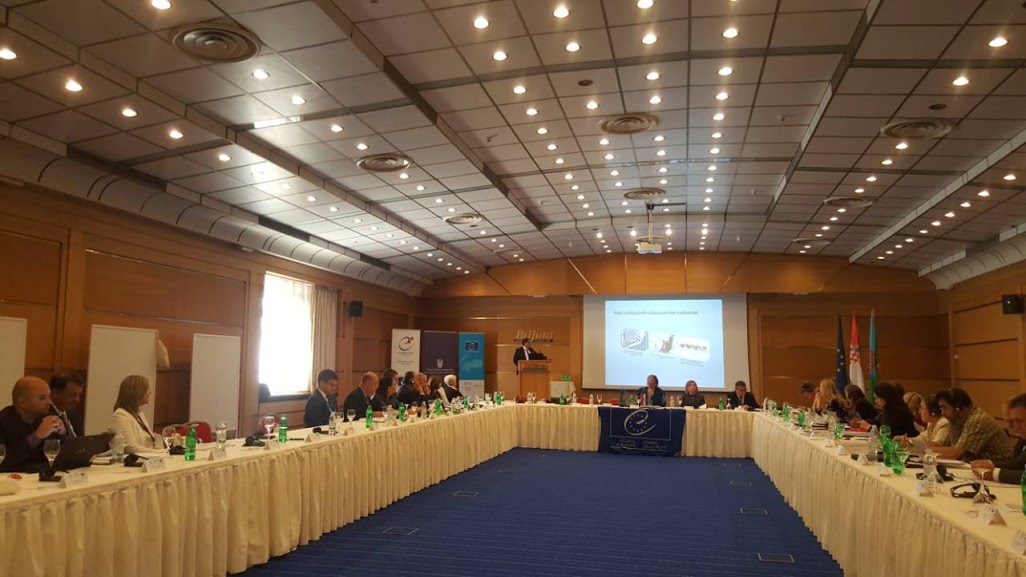 Brijuni Island - Regional Cooperation Council's (RCC) Roma Integration 2020 Action Team Leader Orhan Usein participated as a panelist at the international expert seminar "Transition from Education to Employment for Roma Youth – a Key step in Roma Inclusion", taking place on 25 and 26 September in Croatia.
The seminar was organized by the Government of the Republic of Croatia and the Council of Europe, with the aim of promoting and protecting the rights of Roma in Europe. It gathered relevant government representatives, international organisations and key Roma and non-Roma experts in the area of youth, employment and vocational education and training (VET), to improve their knowledge, exchange experiences and share best practices, plan future cooperation activities and identify possibilities for promoting VET and youth employment.
On this occasion, Usein presented the latest data and insights gained within the Roma Integration 2020 project. "The preliminary results of the 2017 Regional Roma Survey showed that the ratio of the population aged 18 to 24 not in employment, education or training (NEET) varies from 73% to 86% across the enlargement region. The situation of young women is worse off as 81% to 93% of them are NEET. Compared to 2011, the NEET rates have increased in some of the enlargement region economies", said Usein.
"The combination of these factors and the poor housing conditions observed across the region indicate that the cycle of poverty of Roma remains uninterrupted", underlined Usein, affirming that information available from the progress reports received by the RI2020 show that numbers of Roma benefiting from education and employment programmes remain insufficient to reverse the current trend and break the cycle of poverty.
Usein also stressed the need to address discrimination in the employment sector more systematically. "Almost 55% of the employers think that employing Roma would have negative influence on selling goods and services and on the working atmosphere in the company", reminded Usein on results of RCC's Balkan Barometer. To tackle this issue, the RI2020 plans to organize a regional conference on economic (in)dependence of Roma women in October this year as well as a conference on Roma employment in December.