Second National Platform on Roma Integration in The Former Yugoslav Republic of Macedonia (Skopje, 2018)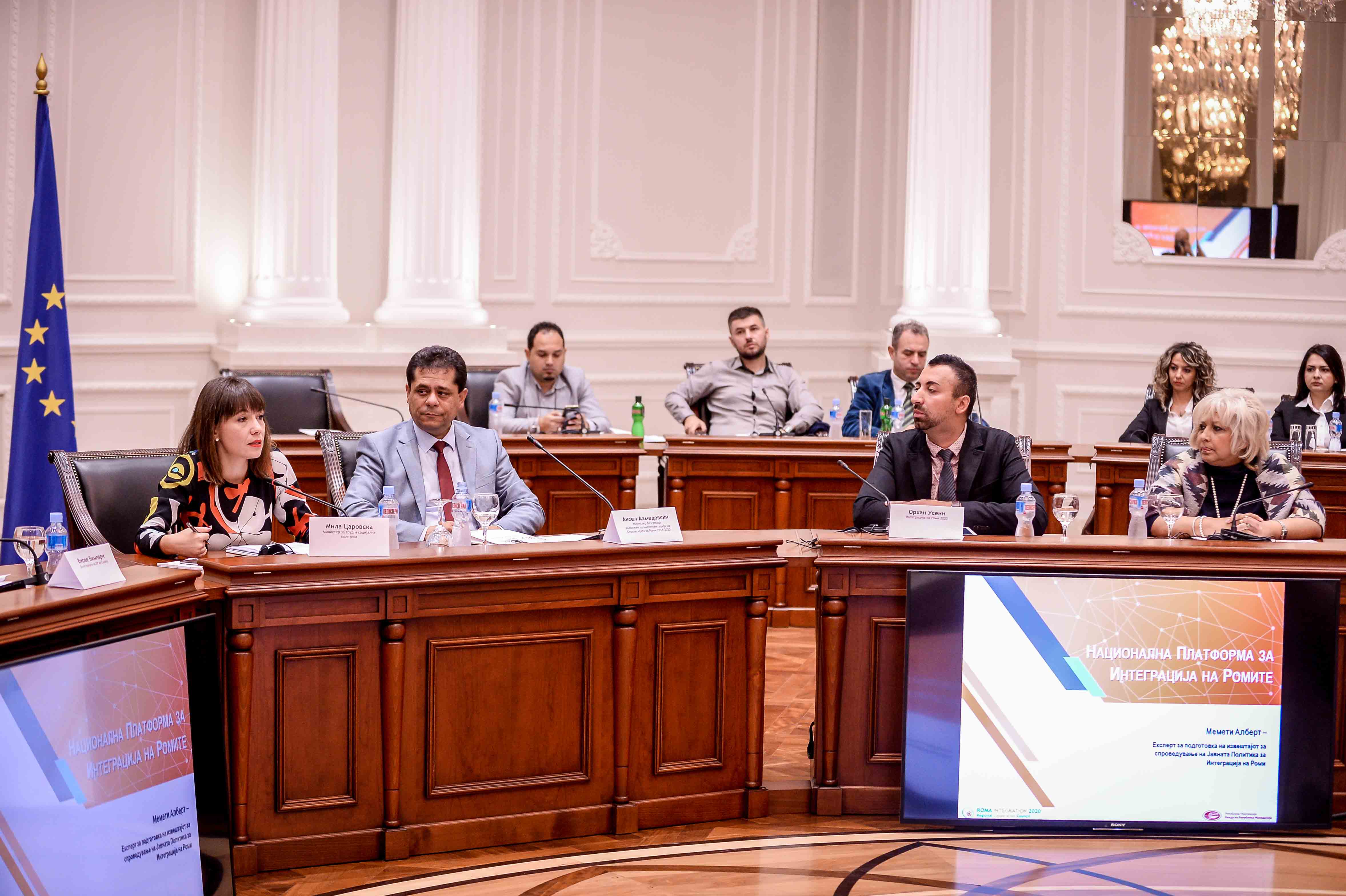 Skopje – The second national platform on Roma Integration, gathering representatives of the government, civil society organizations, the Delegation of the European Union and relevant international organisations, to assess the Roma integration policy achievements made in 2017 and agree on priorities for 2018, met in Skopje today.
The meeting was organized by the Regional Cooperation Council's (RCC) Roma Integration 2020 (RI2020) in cooperation with the Cabinet of the Minister Aksel Ahmedovski, National Coordinator for the National Strategy of the Roma 2014-2020 and National Roma Contact Point.
On this occasion, the Report on the government's implementation of Roma Integration Public Policy was presented, together with the Shadow Report for implementation of the Strategy for Roma 2014-2020, for 2017, prepared by CSO Romalitico. This was followed by the reflection on achievements and challenges in the implementation process in 2017 and proposed priorities for 2018, in the fields of education, employment, housing and health.
Orhan Usein, Roma Integration 2020 Action Team Leader said that this year's timely submission of the progress report was an important step forward in the monitoring of Roma integration policies. However, according to Usein, "there is still room for improvement of this process, since some of the mainstream measures reported as implemented do not provide information on Roma beneficiaries, and for most of the indicators, impact assessment is still lacking".
To ensure adequate monitoring of policy success, one of the key recommendations is to assign the State Statistical Office in charge of policy impact assessment. Moreover, more attention should be given to following all targets defined in the Action Plan, per each determined level of priority, outcome, output, and measure.
Stronger financial support for the Roma integration policy is necessary to speed up the implementation process. Hence, RI2020 will extend its support to the government in addressing the issue of financing and to preparation of the budget responsive to the needs of Roma in the following years.
---
Agenda - National Platform on Roma Integration in Skopje