Regional Conference: Economic (In)Dependence of Romani Women: Challenges and Early Causes (Belgrade, 2018)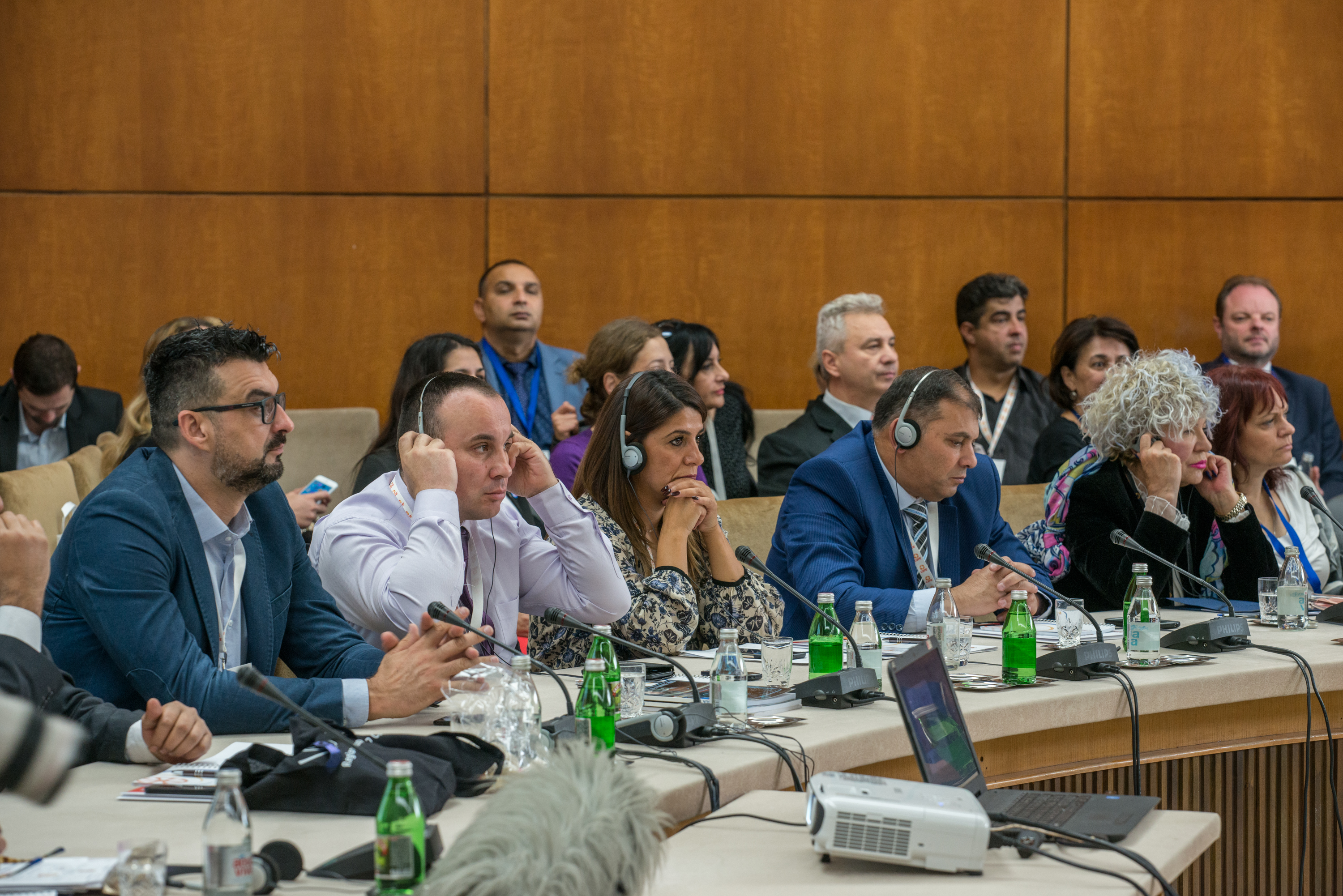 Belgrade – The regional conference on economic situation of Romani women in the European Union enlargement region, organized by the Regional Cooperation Council's (RCC) Roma Integration 2020 (RI2020) in cooperation with the Government of Serbia and CARE International Balkans, has started in Belgrade today.
Opening the conference, Deputy Prime Minister of Serbia, Zorana Mihajlovic, under whose auspices the event has been organized, said that the task of every society – both of Serbia and the entire region – is to create equal opportunities, including economic independence for women, and specifically Roma women. Mihajlovic added that, though statistical data in Serbia is not commendable, key steps towards that goal have been made by adopting key documents, and in particular by implementing IPA projects. On the occasion Mihajlovic emphasized the importance of regional approach in overcoming the issues faced by Roma community and in empowerment of Roma women.
"Romani women are the most vulnerable group of all and the region desperately needs ideas on how to ensure their economic independence, how to engage them in education from early age and in employment later, and how to make sure they make their own decisions. Nine out of ten young Romani women at the age of 18 to 24 across the region are neither in education, training, nor employment, as revealed by the 2017 Regional Roma Survey, which is why there is a severe need to invest in their education, employment, economic independence and empowerment", said RCC Secretary General, Goran Svilanovic, at the opening.
Svilanovic reminded that by ensuring equal opportunities for Roma, the opportunities of others are not taken away; rather that the opportunities that have been taken away from Roma through hidden or even open practices of discrimination, exclusion and marginalization are returned to them. "Integration of Roma is not only one of the important priorities for the enlargement region as part of the EU accession process, it is also a need for our societies, as it reduces social transfers and increases tax revenues", added Svilanovic.
During the two days, more than 130 government officials, representatives of civil society organizations and international organizations from the enlargement region will hear about the data and the measures to improve the situation of Romani women in employment across the region, especially related to the issues of Roma health mediators, causes of economic dependency from early childhood and youth such as obstacles for education, early marriages and pregnancies, lack of professional orientation, child labour and begging and early socialization of Romani girls. The conference titled "Economic (in)dependence of Romani women: challenges and early causes" will explore the causes and consequences of the economic (in)dependence of Romani women in early childhood and youth, as well as the multi-dimensional discrimination based on sex and ethnicity against them, and propose ways forward for effective employment policies of Romani women in the private and public sector.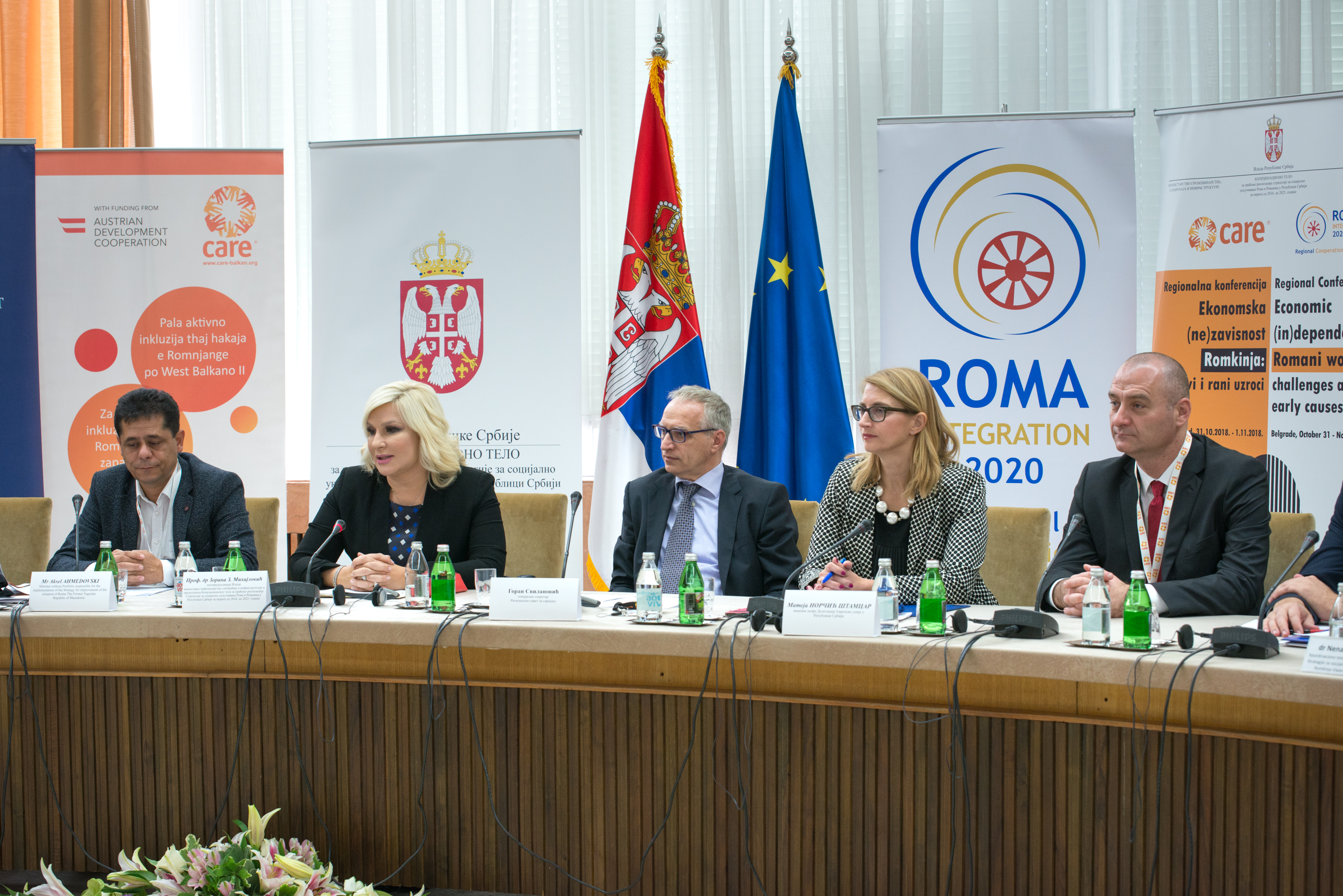 Mateja Norcic Stamcar, Deputy Head of the European Delegation to Serbia, stressed that the issue of Roma integration is of utmost importance for Serbia and everyone else in the enlargement region, as well as for EU member states, and that the EU will continue providing financial support to Serbia and the region in order to achieve lasting change regarding this issue.
The conference speakers also include Aksel Ahmedovski, Minister without portfolio responsible for the implementation of the Strategy for improvement of the situation of Roma in The Former Yugoslav Republic of Macedonia, Sumka Bucan, Regional Director of the CARE International Balkans, Regina de Dominicis, Director of the UNICEF in Serbia, as well as ministerial officials from economies of the enlargement region and representatives of civil society organizations dealing with Roma and gender issues.
---
Agenda - Regional Conference "Economic (In)Dependence of Romani Women: Challenges and Early Causes"
Jelena Tadzic - 2017 Regional Roma Survey
Majda Halilovic - Progress Reports 2017
Zoran Dimov - Successful Employment Model of Romani Women
Duygu Ulusoy - Successful Employment Models For Romani Women
Ivana Misic - Background And Options For Systematization In Serbia
Marina Vasic - Council of Europe Proposed Model of Mediators
Ana Sacipovic - Romani Females In The Roma Rights Movement
Behija Ramovic - Romani Women In The Public Sector
Danijela Lakatos - Romani Women In The Public Sector
Dragan Jokovic -Childhood Labour And Bagging
Fana Delija - (Forced) Early Marriage And Pregnancy
Sanela Besic - Romani Women in the Active Labour Market Measures