Fourth Task Force Meeting: Housing is essential to one's sense of dignity, safety, and inclusion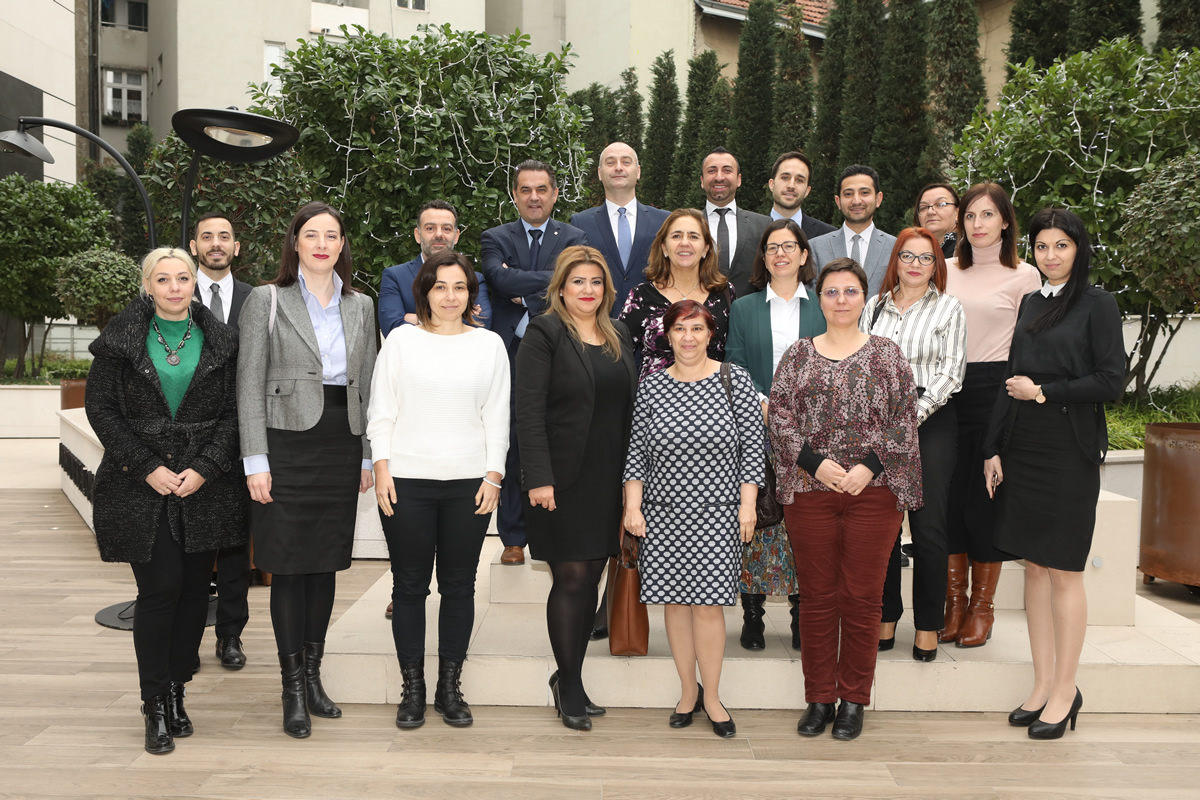 The RCC's Roma Integration 2020 project held its fourth Task Force meeting in Belgrade on 12 and 13 December 2019. The key stakeholders of the project reviewed the status of activities in the seven participating economies, discussed the status of implementation of the Declaration of the Western Balkans Partners on Roma Integration and EU Enlargement (Poznan Declaration), while giving priority to regional methodology on mapping of Roma houses, civil registration, Roma responsive budgeting and social mapping data collection.
In line with the commitments expressed in the Poznan Declaration, the Governments of the Western Balkans endorsed a methodology on mapping of Roma houses, developed by the Roma Integration 2020 project. The methodology aims for collection of relevant data in housing, with a final output to provide the best models for legalization of informal settlements. The methodology will be piloted in two municipalities per economy, starting from January 2020.
Further, the Governments committed to ensure all Roma are registered at birth and possess identification documents.
The Task Force members were also informed about the initiative in North Macedonia led by the National Roma Contact Point and the State Statistical Office to collect data relevant to measure the impact of the Roma integration policy and the progress towards the targets set with the Poznan Declaration. The statistical exercise will be piloted in 2020 and will be included in the regular statistical programme. It will be presented to the other economies in the region at the next high level meeting within the Roma Integration 2020 and promoted as a promising practice to be taken over by the other governments.
The Task Force, which serves as a steering committee, is composed of the National Roma Contact Points from the participating economies, civil society representatives, the European Commission Directorate-General for Neighbourhood and Enlargement Negotiations (DG NEAR), Open Society Foundations and the RCC Secretariat. The RCC's Roma Integration 2020 will continue to work together with its governmental partners to equip them to deliver equal quality services for Roma and ensure that targeted and mainstream public investments reach Roma communities in entire region.
---
ANNEX II - Annex the Rules of Procedure
ANNEX IV - RI2020 Team Presentations
ANNEX V - Concept Note Data Collection exercize to monitor the Poznan Declaration
ANNEX VI - Roma Responsive Budgeting Albania
ANNEX VII - Annex to the Regional Methodology on Mapping of Roma houses
ANNEX VII - Regional Methodology on mapping of Roma houses
ANNEX VIII - Calendar of Activities 2020
Draft of the Law on the Legalisation of Sustainable Informal Roma Settlements