Ceremonial Academy "Roma who made this world a better place"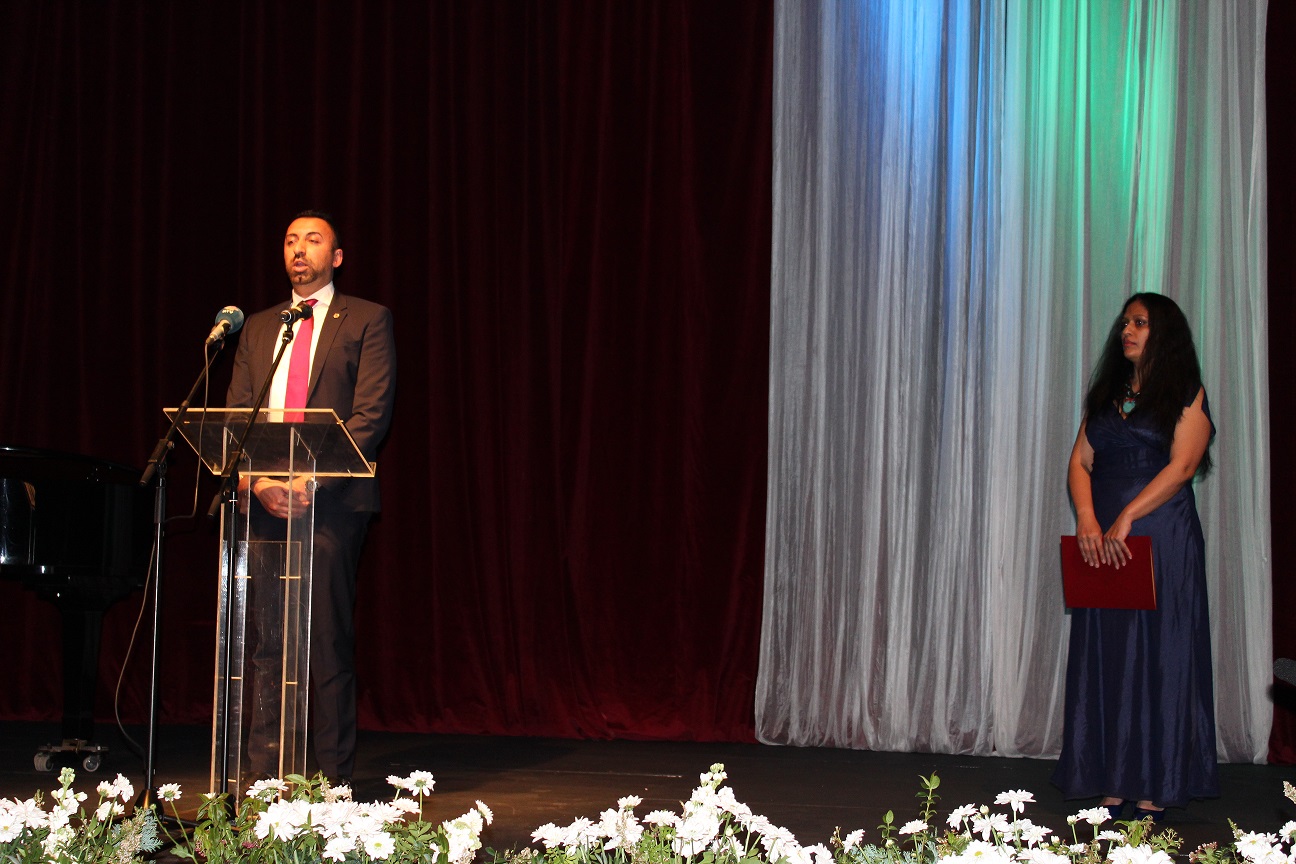 The ceremonial academy on the occasion of the April 8, International Roma Day was held last night at the National Theatre in Belgrade, in the presence of Minister of Culture and Information Ms Maja Gojkovic, Minister of Human and Minority Rights and Social Dialogue Ms Gordana Comic, Head of the Office Regional Cooperation Council Roma Integration Mr Orhan Usein, Commissioner for Protection of Equality Ms Brankica Jankovic, President of the Executive Board of the Roma National Council Ms Pava Novakov Čabrilovski, officials of City of Belgrade, representatives from Roma civil societies, religious communities and numerous guests and friends.
On behalf of the Regional Cooperation Council Roma Integration project, its Head of the Office, Mr Orhan Usein congratulated the International Roma Day and 50th anniversary from holding the First World Roma Congress.
"As much as the path Roma treaded was marked by injustice, stereotypes, discrimination, and everyday fight for fundamental human rights, it was also filled with happiness, pride, and satisfaction that Romani people were going forward and developing, while at the same time loving and preserving their freedom. We have our culture, heritage, language, flag, anthem, and national symbols, whose establishment we celebrate today with pride. But we are also part of the identity of the Balkans, Europe, and the world, and this is where our distinctiveness lies" – said Mr Usein, adding that rights and freedom are not enjoyed only one day and April 8 serves to remind us that there is much work ahead of us.
The ceremonial part of the Academy was followed by narrative-musical performance that was opened by Branko Tadić and Ethno Group performing Romani folk song "Of of kamerav". The programme continued with performance by opera singers Gavrilo Rabrenović, Nataša Tasić Knežević, and Jadranka Jovanović, who performed art songs written by famous Roma artists. The concert ended with the performance of Roma anthem "Gelem gelem", which was a very emotional moment, as the entire audience joined in singing the anthem.
The Ceremonial Academy was held with respecting all epidemical measures due to the COVID-19 pandemic. The event was attended by limited number of guests and live-streamed on the Roma Integration Facebook page: https://www.facebook.com/RomaIntegration2020/videos/501023297585868
***
The First World Roma Congress was held in London in 1971 and is especially important because it was the first time that working groups dealt with certain Roma issues, such as language, culture, education, social status, but also war crimes committed against Roma. Also, for the first time ever, the Roma received their own national symbols - a flag and an anthem. With a population of around 12 million, Roma are the largest national minority in Europe. Although still often on the margins of society, faced with everyday discrimination, stereotypes, and the struggle for basic human rights, Roma have historically made their contribution to world politics, culture, and art under difficult conditions, and with this solemn academy, we celebrated all Roma who made this world a better place.