Educational board game featuring real-life stories of 24 Roma heroes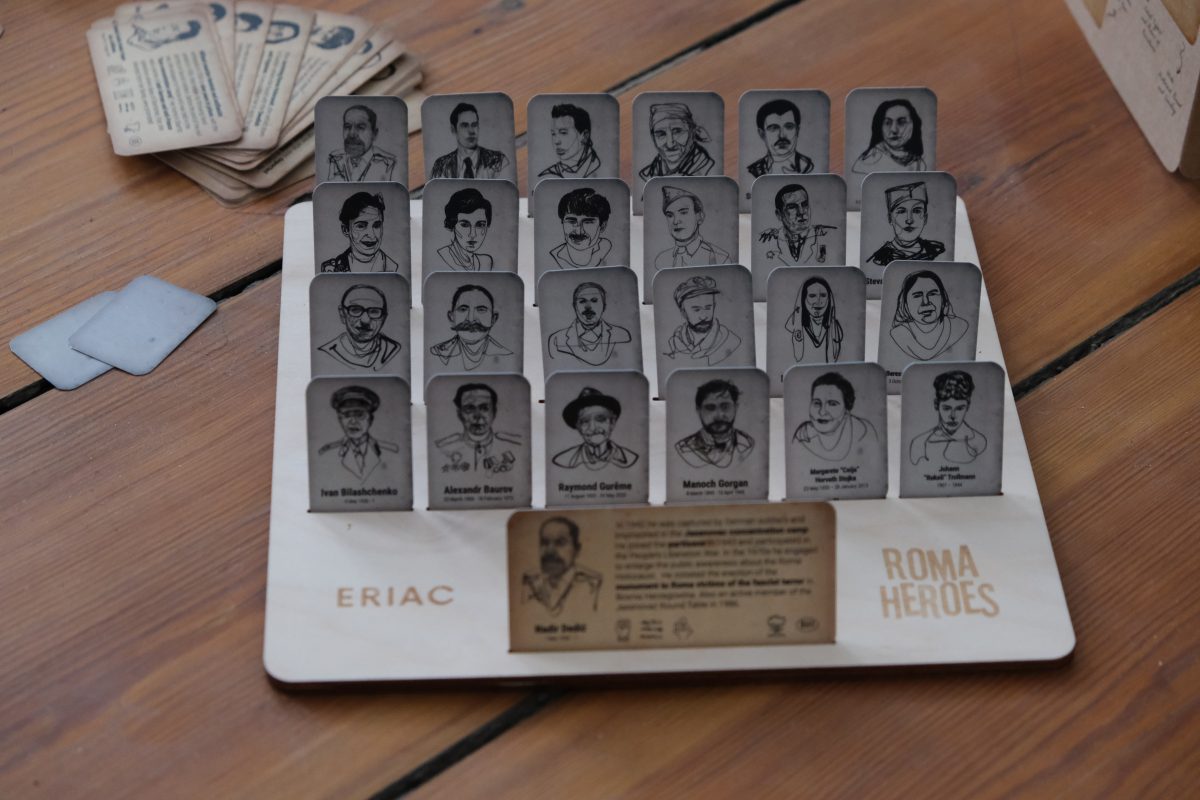 "Roma Heroes" is an educational board game developed in the framework of the "Re-thinking Roma Resistance" project by the European Roma Institute for Arts and Culture (ERIAC). Inspired by the classic children's board game "Guess Who?", the game allows the players to discover stories of real Heroes of the Roma history while playing. "Roma Heroes" includes custom-made illustrations by Roma artist Emanuel Barica.
The game is available both in printed and in the online version. The printed version can be downloaded and played at home HERE, while the online version of the game can be accessed HERE.