Mr Usein and Minister Obradovic held their first meeting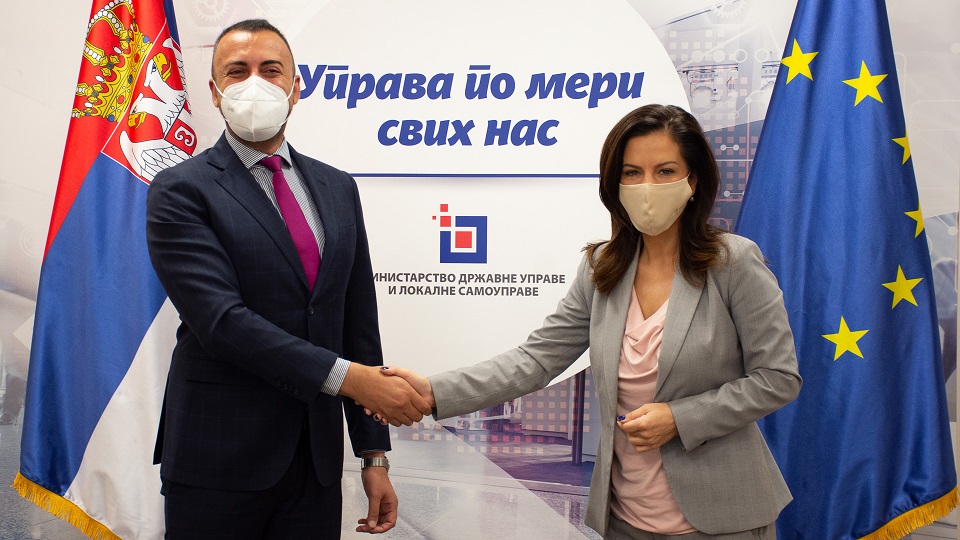 Mr Orhan Usein, Head of Office of Regional Cooperation Council Roma Integration Project, and Ms Marija Obradovic, the Minister of Public Administration and Local Self-Government held a meeting and agreed to establish the cooperation between the Ministry and the Office.
The Action Team presented Minister Obradovic with the National Program for Transforming Undeclared Work among Roma in the Republic of Serbia, which was developed to adequately tackle the challenge of undeclared work among Roma. They considered the possibility of implementing the program in several local self-governments as a pilot project, to determine the potential benefits for the Roma community.
Minister Obradović pointed out that the Ministry is interested in supporting the activities of the Office and encouraging communication with the local self-government units. During the meeting, Mr Usein and Minister Obradovic also discussed the challenges that members of the Roma community face in the area of civil registration, which further increases the risk of statelessness for Roma, and methods for prevention.
Mr Usein expressed satisfaction with the close cooperation between the Roma Integration office and the Government of Serbia, as well as the efforts being made to implement measures to improve the socio-economic situation of the Roma population in Serbia.
All topics discussed during the meeting are also included in the Poznan declaration that was adopted by leaders of Western Balkan in July 2019. By adopting the Declaration, the economies committed themselves to continue and further enhance efforts to achieve equality and full integration of the Roma, as part of regional cooperation and the accession process to the European Union.