International Day of Human Rights - Interview with Orhan Usein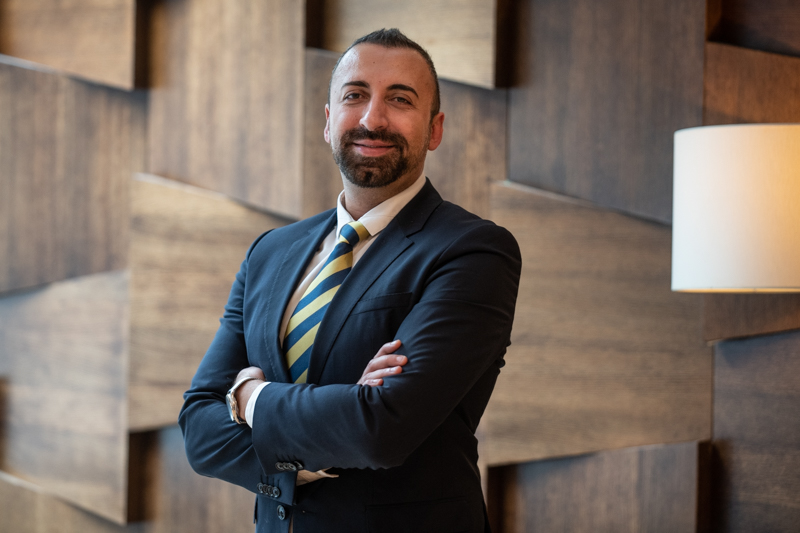 On the occasion of marking the International Day of Human Rights, which is marked on 10 December, Mr. Orhan Usein, Head of Office of the Regional Cooperation Council's Roma Integration Project gave his interview for Euronews Albania
1. We are marking 70 years since the adoption of the Universal Declaration of Human Rights. But, human rights are still under serious attack globally. As a leader of the Roma Integration project, would you say that antigypsyism is rising in the Western Balkans?
Hate and attacks based on ethnicity, skin color, as well as unprivileged status in society are an integral part of the injustice towards Roma. The majority of Roma are deprived of access to justice and basic human rights, such as education, employment, health insurance, and identity documents. Segregated schools, discrimination when applying for jobs, special medical records where they divide files of Roma citizens from the files of non-Roma are still the reality in the Western Balkans, but also Europe. According to the latest Balkan Barometer, only 29% of citizens in Albania would be comfortable renting the apartment to Roma, and similar situation is seen across the region too. Sixty-three percent of the Western Balkan citizens do not want to send their children to school with Roma, and the same percent do not want to have friends who are Roma. These statistics have been tracked for years now, and unfortunately, the numbers are rising. In one word – all of this we call antigypsyism – a special form of racism directed towards Roma, where someone's basic human rights are denied, only because he or she is a Roma.
Lately, we were witnessing violence and attacks on social media and rising cases of police brutality, where Roma are a target, both in the region and in the European Union. Some cases went silent and some were resilient. However, the outcome is the same. Without the strong involvement of the institution to protect the vulnerable groups and provide the necessary attention to involved cases, these events will keep occurring in Europe and our region too. Oppressive practices that have a collective and institutional dimension, such as police violence, school segregation, access to health care, forced evictions, should secure affirmative actions and specific programmes to compensate the victims, including translation of international standards into national legislation or as innovative policymaking, tackling these issues, and serving as prevention.
2. We see hate speech against Roma on social media daily. Even in the mainstream media, Roma people are often presented in a very stereotypical way. Institutional discrimination is also something that is still present in the region.
Hate speech is a fairly new concept for the region, not everywhere recognized legally and even less among the citizens. Hate speech directed towards Roma, as well other ethnic or vulnerable groups, was also widespread decades ago, which eventually lead to the Holocaust, where 70% of all Roma lost their lives. It seems we didn't learn many lessons from it – hate speech is still very present to this day, and with social media, it spreads even faster. This leads to the treatment of Roma as an alleged specific group and associates them with a series of pejorative stereotypes and distorted images that represent a specific form of racism. It can even be seen in media in the whole Western Balkan region, and also in the Europe, primarily in tabloids, which is especially dangerous.
Antigypsyism is also widespread in public institutions in the region too, as confirmed by our latest research on this topic, which will soon be published. We reviewed the existing literature, analysed specific legislation on antigypsyism and its manifestations such are anti-discrimination legal framework, legislation combating hate speech and hate crime, legislation and regulations combating segregation, forced eviction, and police violence. The ignorance towards this issue is confirmed by the lack of data regarding programmes, policies, and initiatives on Roma and related groups in the region. The research team also had limited access to public information and data that should be easily accessible.
According to the research, hate speech and hate crimes are considered major issues. Over 87% of respondents agreed or partially agreed with the statement that Roma are the target of hate speech and hate crimes. Discrimination in the labor market is also a major issue. Over 85% of Roma activists fully or partially agree that Roma are discriminated due to their ethnicity when applying for a job. Access to basic infrastructure comes at the third place, as over 83% agree or partially agree with the statement that Roma lack access to basic infrastructure. The fourth place is occupied by the environmental issues as over 53% of the respondent believe that Roma are exposed to major pollution while almost 30% partly agreeing.
In all economies these concepts are included in domestic legislation in different ways than the international human rights standards. Hence, the concepts of hate crime and hate speech are weaker in their definition, and the implementation of the law makes them inefficient in effectively combating antigypsyism.
3. What would be some good tools to combat antigypsyism?
Antigypsyism is a multifaceted social phenomenon that requires political will, an effective legal framework to eliminate discrimination of any kind, inclusive and efficient policies to promote equality and respect for diversity, and long-term commitment to democratic values such as equality, diversity, and rule of law. Strengthening the existing anti-discrimination legal framework and bringing it in line with the minimum standards set by the European Union, could be the first step. Antigypsyism should be used and adopted as a legal and policy concept, with proper training for the public officials, civil servants, and activists working on Roma related questions, and appropriate public awareness campaigns too. Roma should participate in all decisions affecting their communities, and be encouraged to report cases of discrimination. All forms of school segregation of Roma pupils should be brought to an end, as well as forced evictions, without providing appropriate alternative solutions. Then, there is supporting different preservation of Romani language, reinforcing Roma media and encouraging positive narrative in the media. Another big step would be recognising 2 August as Holocaust Memorial Day, which European Parliament adopted in 2015.
There is no possibility to provide equality, social inclusion and respect for diversity without data, so setting up a data collection mechanism and designing a data collection methodology in accordance with international human rights law and in cooperation with the relevant minority and vulnerable groups should be in place. According to our research on combating institutional antigypsyism, the Roma non–governmental organisations came in first in the preferences of the respondents with 120 choices, followed by a Roma leader with 87 choices, and extended family with 77 choices. Meanwhile political representatives or religious leaders came in much weaker positions, with 49 and only 7 choices respectively. Clear data give us a bigger picture and can serve as guidelines in fighting antigypsyism.
4. Roma Integration project works in the whole Western Balkan region. Can you refer to a current status regarding formating the new Roma Strategic Frameworks in the Western Balkans, in the context of antigypsyism?
We work tirelessly on providing technical support to the governments to adopt the new action plans or national strategies for Roma and affiliated groups as soon as possible. Combating antigypsyism as the root cause of Roma discrimination and exclusion should be the aim of these plans or strategies, in line with the new EU Roma Strategic Framework for Equality, Inclusion, and Participation for 2020-2030. Roma representatives are also included in designing, implementing, and evaluating these strategies. We encourage governments to set realistic targets, measurable objectives and to pre-define qualitative and quantitative indicators to be able to monitor and evaluate the impact of different policies.
There are many challenges, but also certain progress. Roma are the youngest population in Europe, and they can contribute to the overall economic progress. Unfortunately, there are still no similar studies in the region, but Organisation for Economic Co-operation and Development recently did a study of positive benefits of Roma inclusion in Slovakia. It was found that increasing the Roma employment rate and their productivity to the level of the general population by the end of 2060 would increase GDP by more than 12%. At the same time, a higher employment rate and wages of the Roma would bring additional fiscal revenues, worth around an estimated 5% of GDP by 2060. The same effect could be expected in the region too. Speeding up the process of Roma Integration in the region by fulfilling the goals set in the Poznan Declaration – increasing employment to at least 25%, legalising all Roma dwellings where possible, increasing primary education rate to 90%, ensuring all Roma have documents, and 95% have health insurance, is also one of the preconditions of the EU accession.
The cost of exclusion of Roma citizens from society is extremely high. Roma equality, inclusion, and participation will benefit both their community, but also the whole Albanian society. Therefore, it is our common goal to put even more effort into Roma integration.