National Platform and working meeting held in North Macedonia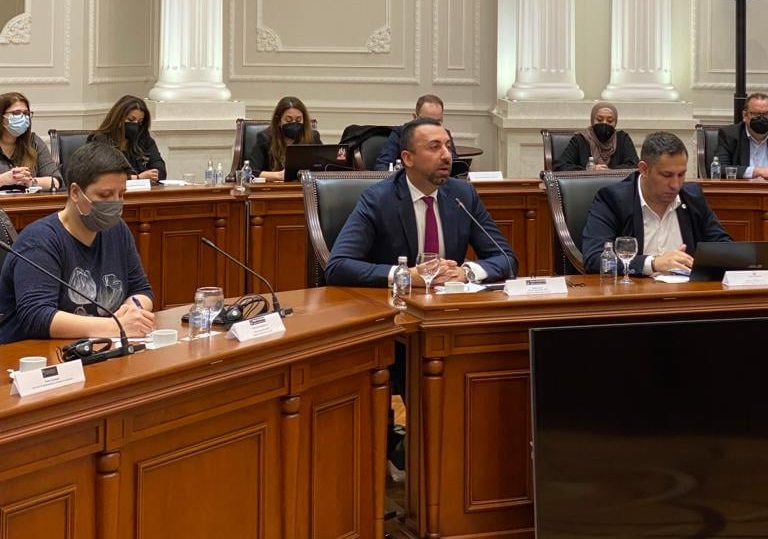 In close cooperation with the Government of the Republic of North Macedonia, the Regional Cooperation Council's Roma Integration action team organised а two day event in Skopje - National Platform and a technical meeting.
During the first official day, responsible Ministries reported on the achievements in the area of Roma integration in the past two years, while the facilitators hired by the action team to assist developing the Strategy for Roma presented the Strategy for 2022-2019.
During the official part of the meeting, the Minister of Labour and Social Policy of North Macedonia Ms Mila Carovska addressed the participants, reconfirming the commitments of the Government to the process of Roma Integration and providing an overview of the key projects and measures that are being implemented.
In his opening statements, Mr Orhan Usein, Roma Integration Head of Office highlighted the need to include Roma in the green and digital agenda in order to make sure they are not left behind.
The National Roma Contact Point, Mr Elvis Memeti, advisor to the Prime Minister, also addressed the participants explaining the process of planning, while the representatives from each of the responsible ministries reported on the implementation of the public policy for Roma.
The second day was dedicated to setting the priorities in the field of Roma Integration, with concrete targets and activities for implementation of the Strategy for the following 24 months.
The meeting gathered around 50 participants from various institutions, civil society and international organisations. The full report of the proposed conclusions is prepared in Macedonian language and available for download.
---