EU Roma Week 2022 held from 16 to 19 May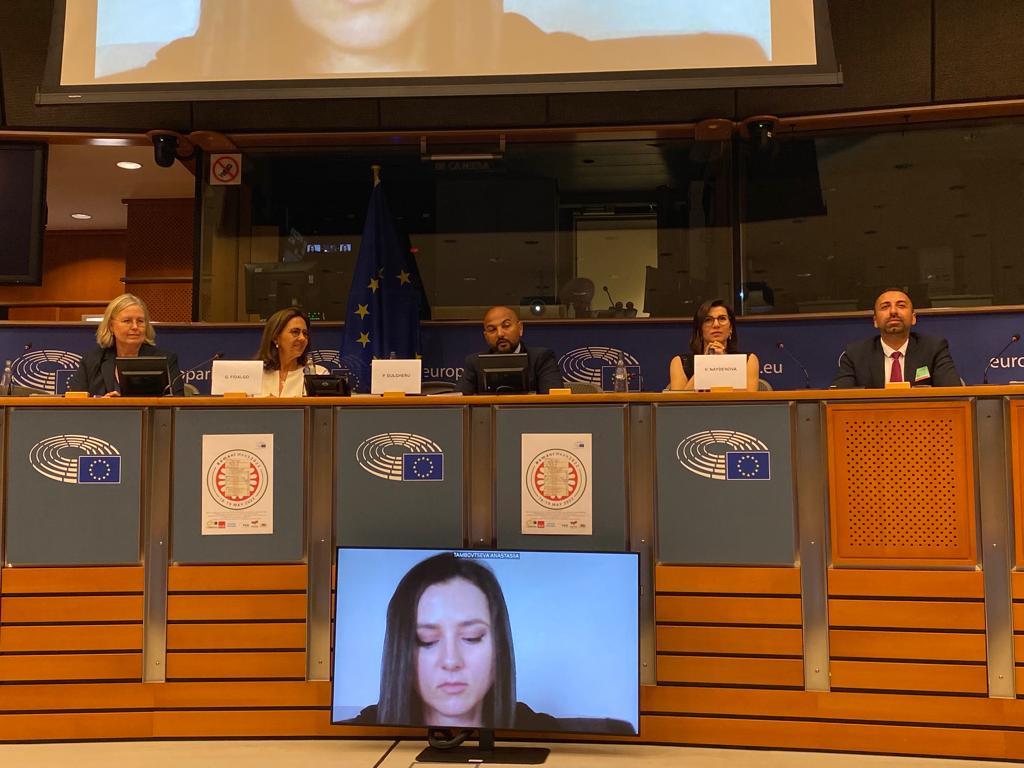 Regional Cooperation Council's Roma Integration Action Team, led by Mr Orhan Usein, Head of Office, participated in EU Roma Week 2022. A series of events were organised in the European Parliament and this year aimed to debate post-2020 policies for the equality, inclusion and participation of Roma across Europe and to encourage EU members and EU enlargement economies to put the fight against antigypsyism, as a root cause of all problems Roma face, at the forefront of their efforts.
Mr Usein participated as a panelist in the discussion "Digital and Green agendas, challenges and opportunities for the Roma community". Namely, one of the EU's responses to the economic recovery from the COVID-19 pandemic are also Green and Digital transitions. While the mainstream population was already a part of these transitions, vulnerable groups, such as Roma, were left out and did not benefit from them, but are still facing informal work, limited access to the electricity or Internet, as well a lack of adequate skills and digital literacy.
As the 2022 European Commission Work Programme states that helping the Union emerge stronger and more resilient should be achieved by implementing the green and digital transitions, and building a fairer, more resilient and more cohesive society, and the October 2020 "Economic and Investment Plan for the Western Balkans" supports long term achievements based on the green and digital transition and human capital development, these initiatives represent a great opportunity for Roma, as the youngest population in Europe.
EU Roma Week is hosted every year since 2016 by the European Parliament, and it consists of a series of events on topics of relevance for Roma equality, inclusion and participation. During these events, members of the host institutions and other EU institutions, including the European Commission and the Council of Europe, as well as other international organisations and civil society take part in interesting discussions and exchange of experiences.
The EU Roma Week is important because it promotes the engagement of all relevant stakeholders to ensure that the unfavorable situation of Roma, the largest ethnic European minority and yet the most discriminated against, is brought to attention.
This year's edition was held in hybrid mode, both live at the European Parliament and with the online streaming of the events, which can be watched here.