RCC at the Launch of the EU Strategy for the Adriatic and Ionian Region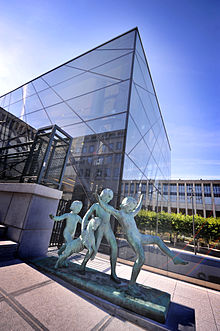 Regional Cooperation Council's (RCC) Secretary General Goran Svilanovic is to speak at the Conference launching the European Union's (EU) Strategy for the Adriatic and Ionian Region (EUSAIR), in Brussels on 18 November 2014.
Svilanovic is to take part as a key note speaker at the "All aboard for an EU Strategy for the Adriatic and Ionian Region" panel debate discussing benefits that the macro-regional approach would bring to the political, economic and social dynamics in the Adriatic-Ionian area.
The Conference aims to move "from words to action'" by gathering all key actors (national and regional authorities responsible for the EUSAIR and the management of EU funds, EU institutions, and regional organisations and bodies creating the framework for the EUSAIR implementation) to create the framework for implementation of the Strategy.
The Launch Conference is organised by the Italian Presidency of the Council of the European Union, in cooperation with the European Commission, and together with the Adriatic and Ionian Initiative and Marche Region, as Presidency of the Adriatic-Ionian Interregional Group in the Committee of the Regions.