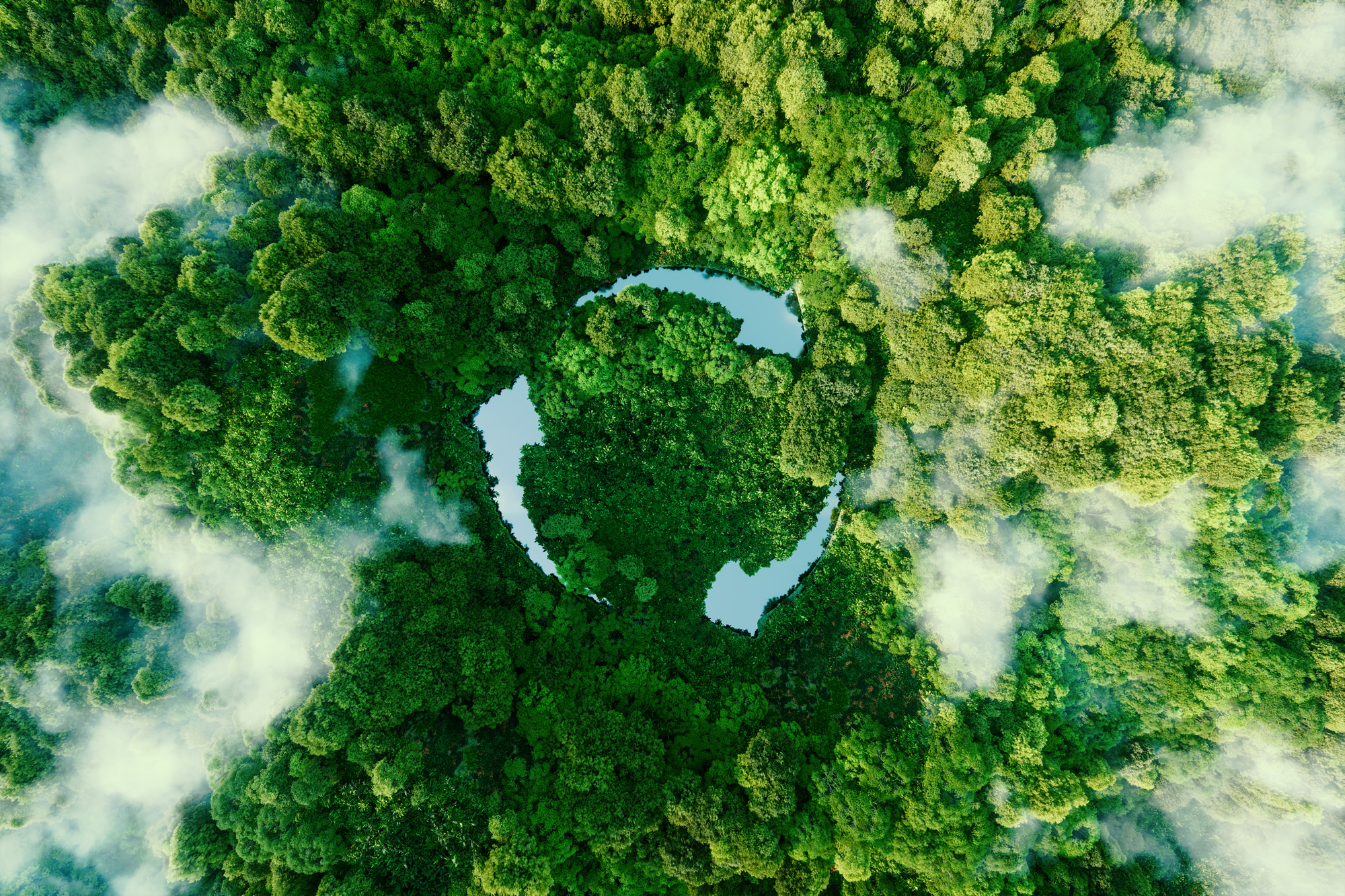 Green Agenda for the Western Balkans
A New Growth Strategy for the Western Balkans, leaping from a traditional economic model to a sustainable economy, in line with the European Green Deal
Align the region with the EU's 2050 ambition to make Europe a carbon-neutral continent

Unlock the potential of circular economy

Fight pollution of air, water and soil

Promote sustainable methods of food production and supply, and

Exploit the huge tourism potential of the region, focusing on biodiversity protection and restoration of ecosystems.
Background
In line with the EU ambition to become climate-neutral by 2050, the region has also committed to achieving carbon neutrality by 2050, and to aligning with the European Green Deal's key elements by endorsing the Green Agenda for the Western Balkan (GAWB) at the Summit in Sofia in 2020, and subsequently the GAWB Action Plan, at the Brdo Summit in October 2021.
The RCC has coordinated the process of drafting the GAWB Declaration and Action Plan, based on intense consultations with all stakeholders, to identify concrete steps, supporting organizations and structures, and an indicative timeframe for each measure to be implemented.
Goals and Objectives
The main goal is to achieve carbon neutrality by 2050 and align with the European Green Deal's key elements.
Objectives
Cleaning energy sources & protecting the climate
Reducing greenhouse gas emissions and enhancing resilience to the impact of climate change;
Aligning with the new EU Climate Law, the EU Emissions Trading Scheme;
Reducing CO2 emissions through quotas and carbon pricing mechanisms;
Shifting towards cleaner and renewable energy sources;
Increasing rail capacity in deploying more environmentally friendly transport modes, including in urban areas, as well as smart mobility solutions.
Moving to a circular economy
Transitioning to a fully circular economy is key to achieving a green transition;
Developing strategies to improve the sustainability of raw material production, preventing, reducing, recycling, and managing waste by looking at the entire lifecycle of products
Developing regional agreement on the prevention of plastic pollution, in particular marine litter.
Depolluting air, water, and soil
Aligning with EU standards related to air quality, water and waste management
Modernising air and water monitoring;
Investing in wastewater management;
Promoting water reuse in agriculture.
Building sustainable agriculture & food systems
Developing sustainable rural areas;
Increasing food security and quality;
Reducing waste, improving compliance with EU food safety and animal welfare standards;
Promoting environmentally friendly and organic farming.
Protecting biodiversity and ecosystems
Protecting the wealth of habitats and species;
Developing and implementing a Western Balkans 2030 Biodiversity Action Plan and a Forest Landscape Restoration Plan;
Exploring options for a Western Balkans Biodiversity Information Hub.
The GAWB Action Plan envisages 58 actions and 7 roadmaps for implementation that are focused on: Climate policy, Sustainable energy, Sustainable mobility, Circular economy, Depollution, Sustainable agriculture and food supply and Protection of nature and biodiversity. Among others, the Plan envisions the adoption of the 2030 Energy and Climate Policy targets to include carbon pricing, coal phase-out plans, pollution control, nature, and biodiversity protection, regional integration, and an indicative timeframe for the harmonization with the EU Emissions Trading System as of 2024.
Role of the RCC
In order to facilitate the steering of the GAWB Action Plan and to enable a well-informed decision-making process, the RCC ensures and maintains a platform for dialogue with the European Commission services, relevant regional organisations that have activities or mandates in relevant policy areas in the Western Balkan region, (such as the Energy Community Secretariat, Transport Community Secretariat, Standing Working Group on Regional Rural Development and International Union for Conservation of Nature, among other), international financial institutions, various socio-economic partners, non-governmental organisations, academia and the scientific community.
Following the adoption of the GAWB Action Plan, the RCC has focused on kick-off activities to build a strong constituency to support its implementation efforts, accompanied by the work to provide the analytical underpinning for some of the early activities.