Tourism Development & Promotion
The project is funded by the EU and Implemented by the RCC
The EU funded (EUR 5 million) and RCC implemented Tourism Development & Promotion project works to create joint and internationally competitive cultural and adventure tourism offers in the six Western Balkans (WB6) economies which will attract more tourists to the region, lengthen their stay, increase revenues and contribute to growth and employment.
Objectives
Development of joint regional tourism routes in six Western Balkans economies
Consolidation of tourism offer along the joint routes
Improved tourism infrastructure
Global promotion of regional tourism offers
Removal of administrative obstacles to free flow of tourists
Increase in tourist inflow, length of stay and revenues
Development of workforce skills and increased employment in tourism
Results
Competitive joint offers in cultural and adventure tourism developed
New regional routes travelling through Western Balkans economies developed and promoted
Cooperation among public, private and civil sector in development of joint offers in tourism strengthened
Infrastructure at tourism sites improved
Key administrative barriers identified and solutions formulated
WB6 supported in implementing tourism related policy reforms
Number of regional and international arrivals increased and length of their stay extended
Revenues and employment increased
Work of public-private partnerships in provision of tourism services and site management supported
The Tourism Development and Promotion project works to consolidate what is now a fragmented tourism offer in the six Western Balkan economies - Albania, Bosnia and Herzegovina, Kosovo*, Montenegro, North Macedonia and Serbia – through the creation of joint regional (3+ economies) tourism routes and offers which would attract more international tourists, lengthen their stay in the region, increase revenues and contribute to the employment in the industry.
The project focuses on developing joint and internationally competitive tourism offers in cultural and adventure tourism niches and their global promotion, thus contributing to the branding of the region as a desirable tourism destination.
The project will actively involve and collaborate with relevant representatives of public and private sectors including policy makers, i.e. government representatives, tourism boards and tourism practitioners, e.g. tour operators and site mangers, as well as with civil society active in tourism and its development.
Through this cooperation the project will develop and globally promote at least two most viable regional tourism routes and offers. It will further identify policy barriers to free flow of tourists and further development of tourism in the region and formulate recommendations to alleviate them.
This RCC's project will issue some 30 small grants (up to EUR 54,000 each) to support improvement of tourism infrastructure and services along the developed routes.
The Tourism Development & Promotion project represents a step forward in the implementation of the SEE 2020 Strategy and stems from the shift in RCC's agenda which now focuses more on result-oriented interventions in selected areas which, among others, aim to reduce – and where possible remove – the obstacles to increased mobility, enhanced connectivity and improved competitiveness in South East Europe (SEE).
The project was developed by the RCC Secretariat in cooperation with the South East Europe Investment Committee (SEEIC) and its Tourism Expert Group which will guide its implementation. The European Union finances the project with EUR 5 million in line with its IPA II Multi-country Indicative Strategy Paper 2014-2020 which aims to strengthen "the economic and job creation potential of the region" and in line with the needs for economic development and competitiveness identified in the Enlargement Strategy.
Within the RCC Secretariat structure, the project is part of the Competitiveness Flagship, which under its Industry & Business component supports the work of the SEE Tourism Expert Group.
---
* This designation is without prejudice to positions on status, and is in line with UNSC 1244 and the ICJ Opinion on the Kosovo declaration of independence.
Tourism Development & Promotion Project Team
Nikolaos Parastatidis
Acting Team Leader
---
rcc@rcc.int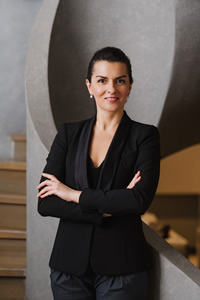 Milena Filipović
Expert on Cultural Tourism
---
rcc@rcc.int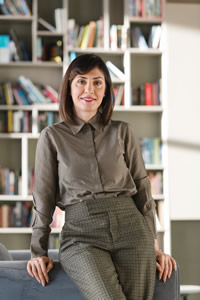 Madlina Puka
Expert on Adventure Tourism
---
rcc@rcc.int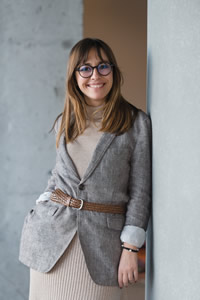 Amra Rustanović
Project Assistant
---
rcc@rcc.int