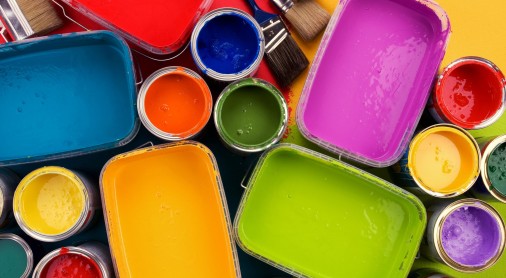 Cross-cutting activities
Cross-cutting activities of the RCC – parliamentary cooperation; media development; civil society activities; and gender mainstreaming – have been linked to all of organisation's areas of cooperation. The RCC aims to achieve wide participation in identifying regional priorities and performing related activities and to establish partnership with different target groups beyond its core intergovernmental structure in order to achieve wide support in executing its mission. Efforts of the RCC in this area are focused on finding modalities and identifying concrete activities for strengthening cooperation with highly relevant target groups like parliaments, media, civil society and gender organisations in the region. They are recognised and fully supported by all RCC participants.
With its experience, analytical capacities and expertise, the RCC is well placed to deliver more realistic and result-oriented approaches, to elaborate more measurable and specific results directed at strengthening cooperation with these target groups and increasing capacity primarily of the main legislative bodies in the region, but also media, CSO and gender networks.
Parliamentary Cooperation
Parliamentary cooperation provides possibilities for SEE Parliaments to learn from each other, from the European Parliament and from EU Member States, thus providing response to questions concerning the legal content of EU integration.
Parliamentary cooperation has been driven primarily by the legislative requirements related to the EU acquis adoption. For Western Balkans parliaments, preparations for EU membership present particular challenge as a wide set of EU legislation has to be transposed into national legislation in a relatively short time.
The parliamentary dimension of SEECP has become increasingly relevant, showing its strong political potential for reconciliation and good neighbourly relations as well as deepening people-to-people relations and understanding. It has also been useful in promoting and sharing best practice and experience in the context of common efforts for harmonisation and alignment of legislation with the EU acquis.
Freedom of expression issues became even more complex because of the economic crisis that has hit SEE, with political interference and economic pressures hindering the development of media independence. Deepening of regional dialogue between the state actors and the media community is the niche the RCC considers of a paramount importance for strengthening the freedom of expression in SEE.
Through facilitating networking (European Association of Public Service Media in SEE) and capacity building (Academy on Media Law) of media professionals in SEE, the RCC has already contributed to the improvement of media cooperation, laying ground for their greater independence. Establishing a closer link between the freedom of the media and EU accession criteria could serve as an additional impetus to achieving higher level of independence and professionalisation, as well as more prominent role of media in the region. The RCC stands ready to contribute to these developments in an even more strategic and targeted manner, linking activities in media field with SEE 2020 goals to the benefit of societies in the region and their faster integration into the EU.
The RCC will continue to coordinate and support the activities related to the mobilisation and utilisation of gender capacities in the overall economic growth, through coordination of a project Women Entrepreneurship – A Job Creation Engine in South East Europe. The project is focused on systematic actions to harmonise women entrepreneurship policies in accordance with the EU Small Business Act principles, enhance capacities of women entrepreneurs' networks and associations, promote policy dialogue, propose the improvements in policy making and planning amongst all stakeholders involved: public, private and civil sector. This three-year project, commenced in April 2012 and worth 2.2 million EUR, covers nine Regional Cooperation Council participants from SEE: Albania, Bosnia and Herzegovina, Croatia, Kosovo*, Moldova, Montenegro, Serbia, The Former Yugoslav Republic of Macedonia and Turkey. Financially supported by the Kingdom of Sweden, the Project is carried out under coordination of the RCC and execution by two implementing partners: Gender Task Force (GTF) and the South East European Centre for Entrepreneurial Learning (SEECEL).
---
* This designation is without prejudice to positions on status, and is in line with UNSCR 1244 and the ICJ Opinion on the Kosovo Declaration of Independence
The RCC will coordinate its activities with regional civil society networks. The selected topics will follow the identified priorities of the SWP 2014-2020, as well as those which address gaps recognised by the civil society and RCC. Regular consultation with the civil society in sharing experience and achieving sustainability in targeted areas of interest for the enlargement process and the democratisation in the region will continue. The ability to engage civil society organisations in various concrete aspects of developing and implementing SEE 2020 strategy further strengthens RCC's role as the pre-eminent horizontal regional cooperation platform.