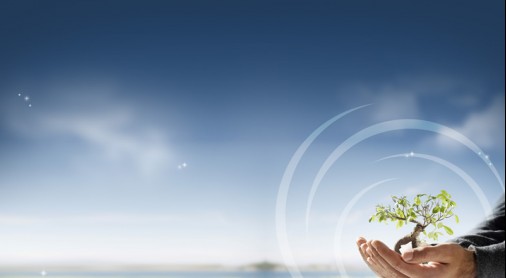 Trade and Investment
Trade and Investment is a part of the Integrated Growth pillar of the SEE 2020 Strategy, with the objective to promote regional trade and investment linkages and policies that are non-discriminatory, transparent, predictable and that enhance flow of goods, investment, services and people within the region.
This also contributes to further integration of the region into the European and global economy through enhanced participation in international supply chains, grounded on improved international competitiveness backed by deepened regional trade and new investment. The Strategy sets the ambitious target for the expansion of both intra-regional trade in goods and overall FDI inflows to the region by 2020.
Headline Targets
Increase SEE intra-regional trade in goods by more than 140%
Increase overall annual FDI inflows to the region by at least 160%
These targets are closely linked to the overall strategic goals, which envisage, inter alia, that total trade turnover (goods and services) will more than doubled over the same period. These are important building blocks of a vision founded on the robust promotion of regional trade and investment to support economic growth and job creation in the region.
Dimensions and Actions:
The signing of the Central European Free Trade Agreement (CEFTA) on 19 December 2006 set the stage for the establishment of a free trade area in South East Europe. The core effort within this dimension will be directed towards facilitating trade and liberalising trade in services among the CEFTA Parties.
FDI has been the key factor in economic modernisation in Central Europe, and it is expected to play a similarly important role in the SEE. The Region will:
Establish a free and open investment regime throughout the Region;
Increase the Region's competitiveness by facilitating the free flow of factors of production (goods, services and people);
Promote further integration of regional markets.
Actions:
Liberalisation of trade in agricultural products by eliminating remaining tariffs and quotas;
Elimination of distortive non-tariff barriers and unnecessary technical barriers to trade;
Facilitation of trade through employing transparency tools and simplification of trade related procedures;
Improving customs interconnectivity via the introduction of paperless methods in regional trade;
Liberalisation of inter-regional trade in services by reducing restrictive measures and policies;
Facilitation of free flow of investment through coordination of investment policies and investment promotion, and through better protection of investors and investment;
Facilitation of free movement of experts, professionals and skilled labour.
Dimension coordinators: Central European Free Trade Agreement 2006 (CEFTA) Secretariat, South East Europe Investment Committee (SEEIC)
2. Competitive Economic Environment
This dimension addresses issues in facilitating competitive economic environment through strengthening trade, competition rules, public procurement and intellectual property rights (IPR).
The action will thus focus on strengthening protection of trademarks throughout the region. CEFTA stipulates obligations for the parties to liberalise their public procurement markets. Further efforts still have to be employed to eliminate potential market entry barriers and to prevent any discriminatory practices.
Actions:
Strengthen competition rules creating a trade defence instrument free trade area in the region;
Strengthen protection of trademarks throughout the region;
Create a fully liberalised public procurement market in the region;
Dimension coordinator: Central European Free Trade Agreement 2006 (CEFTA) Secretariat
3. Integration into the Global Economy
Improved market access is a precondition of successful integration into the world economy. The European Union (EU) is the largest trading partner of all countries in the region. Other important partners are the European Free Trade Association (EFTA) states, Turkey and Russia. To achieve the ambitious targets for trade and investment, enhanced access to the markets of the leading trading partners is of crucial importance to all countries in the region.
Major efforts will be invested in coordination of relevant government policies e.g. trade policy, proactive industrial policy, investment policy etc. By the removing trade and investment barriers, by effective coordination of relevant government policies and by alignment of efforts with Governance for Growth, the Integrated Growth agenda as a whole will contribute substantially to improving the business climate in the region.
Actions:
Improve market access through completing a single diagonal cumulation zone under the Principled Equity Market fund (PEM) and the harmonisation of Most Favoured Nation (MFN) duties in the region towards EU Common External Tarif (CET);
Establish an investment concept to enhance participation in regional supply chains and global supply networks;
Align efforts on improving the business environment and promote business climate reforms.
Dimension coordinators: Central European Free Trade Agreement 2006 (CEFTA) Secretariat, South East Europe Investment Committee (SEEIC)