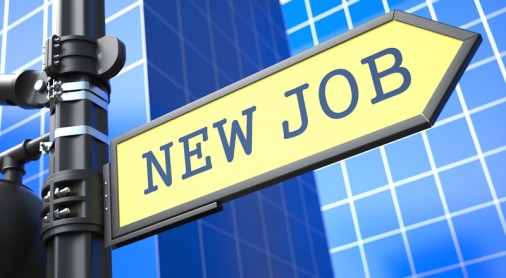 Job Growth
Job Growth is a part of the Inclusive Growth pillar of the SEE 2020 Strategy to enhance employment through skills development, employment creation and labour market participation by all, including vulnerable groups and minorities. Moreover, it means fighting poverty, modernising labour markets and strengthening training and educational systems. Efforts will be needed to combat poverty and reduce health inequalities, in order to ensure that everybody can benefit from growth.
Within the SEE 2020, the countries in the region have committed themselves to undertaking coordinated policy actions, which should ensure significant progress towards greater inclusiveness and social cohesion.
Headline Target
Increase in the overall employment rate, as a percentage of the 15+ population, from 39.5% to 44.4%
This target is based on the broadest possible definition of employment, pursuant to the International Labour Organisation (ILO) definition, which includes persons aged 15 and over.
Dimensions and Actions:
This dimension addresses labour mobility, labour market governance and the promotion of social economy activities as the main priorities. Labour mobility focuses on the creation of a regional consultancy process on mobility and the abolition of labour market restrictions in the region, while labour market governance prioritises enhancing and strengthening capacities of labour market institutions and enabling people to acquire new skills to adapt to new conditions, forging programmes for vulnerable groups and tackling informal employment.
A coordinated regional approach to address the existing mismatch between the competences required by the labour market and the skills generated by the educational and training systems of the SEE countries will be essential. Public employment services will play a key role in that respect.
Actions:
Build regional capacity for harmonized monitoring of migration and mobility with a view to a gradual lifting of labour market restrictions in the region;
Apply modern approaches in labour market governance that stimulate employment;
Tackle informal employment through an exchange of information and experiences, improved inter-institutional and intra-regional cooperation and by testing appropriate policy measures;
Promote social economy initiatives.
Dimension coordinator: Social Agenda 2020 – Intergovernmental Working Group
This dimension prioritises the improvement of the health and well being of all those living in the SEE region, by, among other things, harmonising cross-border health legislation, standards and procedures and enabling the creation of a Free Trade Area from a public health perspective.
The Strategy suggests moving towards a clearly delineated system of health governance, in which the role of each stakeholder and governing body is well defined at every level. This is of great importance for the efficiency and success of the health system in each SEE country. In addition to well-defined responsibilities, transparency between institutions and in relation to the public is vital, as is accountability in health governance.
Actions:
Introduce policy measures for improving the health gain of the populations, with a focus on low-income and vulnerable groups, by strengthening the delivery of universal and high-quality health-promoting services;
Strengthen the institutions and improve inter-sectoral governance of the health sector at all levels, including health information infrastructure and regional cross-border information exchange;
Harmonise cross-border public health and public health services legislation, standards and procedures; develop mutual recognition and trust to enable the creation of a Free Trade Area from a public health perspective;
Strengthen human resources in the health sector, harmonise the qualifications of health professionals in the SEE region, monitor Human Resources for Health (HRH) mobility.
Dimension coordinator: SEE Health Network