Air Transport potentials in South East Europe focus of Sarajevo Conference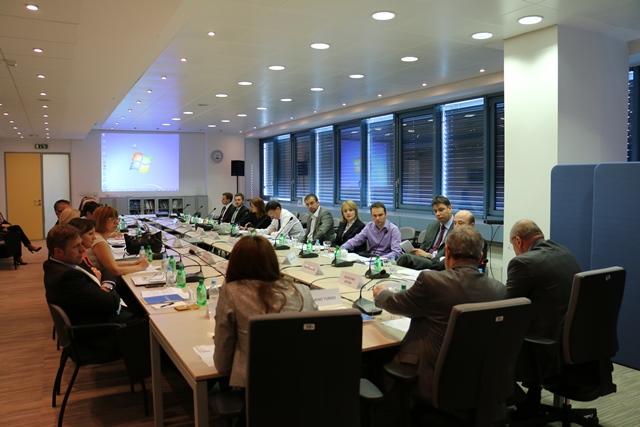 Conference titled "Air Transport as a Driver for Development and Economic Prosperity in the South East Europe" was held at the Regional Cooperation Council (RCC) Secretariat in Sarajevo today.
The Conference that brought together representatives of ministries responsible for air transport, airlines, airports, regional organisations and academia assessed present and potential future contribution of air transport services as an infrastructural connectivity network as well as its potential in fostering advanced economic and social development and cooperation in South East Europe (SEE), especially in light of SEE 2020 Strategy.
In his opening remarks, RCC Deputy Secretary General Gazmend Turdiu said that within its Transport Dimension of the
Sustainable Growth Pillar, the SEE 2020 Strategy further builds on the Single European Sky (SES) and the Joint Service Provision Area (JSPA) Initiative.
"The air traffic, looked through the prism of overall economic growth in the region could certainly be a great support. The regional airspace potentials should be used in an efficient and effective manner by intensifying regional cooperation between air traffic stakeholders. Still, we are all aware of poor air traffic connections among the major cities in SEE, which represents a barrier to fast and convenient travel affecting the quality of the services delivered to end consumers."
Representing the Joint Service Provision Area Initiative, Zoran Djuranovic pointed out to important integration processes taking place in region that, in the spirit of the Single European Sky, are pooling together services and offers and eliminating the restrictions caused by numerous state borders, which represent a hindrance to faster and more efficient air traffic.
"Still, airports and airlines in the region, which are by far the most exposed to the market risks are not undergoing such a processes, although they would be desirable to positive integrations, reduction of costs, provision of better services and offer, especially enabling more favourable opportunities for citizens to travel, do business or transport goods."
Directors General of Civil Aviation Authorities as well as the Chief Executive Officers of the respective Air Navigation Service (ANS) providers of countries from the region signed a Letter of Intent on the Joint Service Provision Area Initiative (JSPAI) in South East Europe, under the auspices of the Regional Cooperation Council, on 29 April 2013.
The letter, amongst other things, confirms the willingness of national and regional authorities to engage their full capacity in working towards strengthening regional cooperation in air traffic in SEE with the aim of effective implementation of envisaged EU requirements, particularly in light of administrative and institutional weaknesses in the region.
The conference was co-organised by the RCC Secretariat and JSPA Initiative.