RCC at the meeting of the SEECP Ministers of Foreign Affairs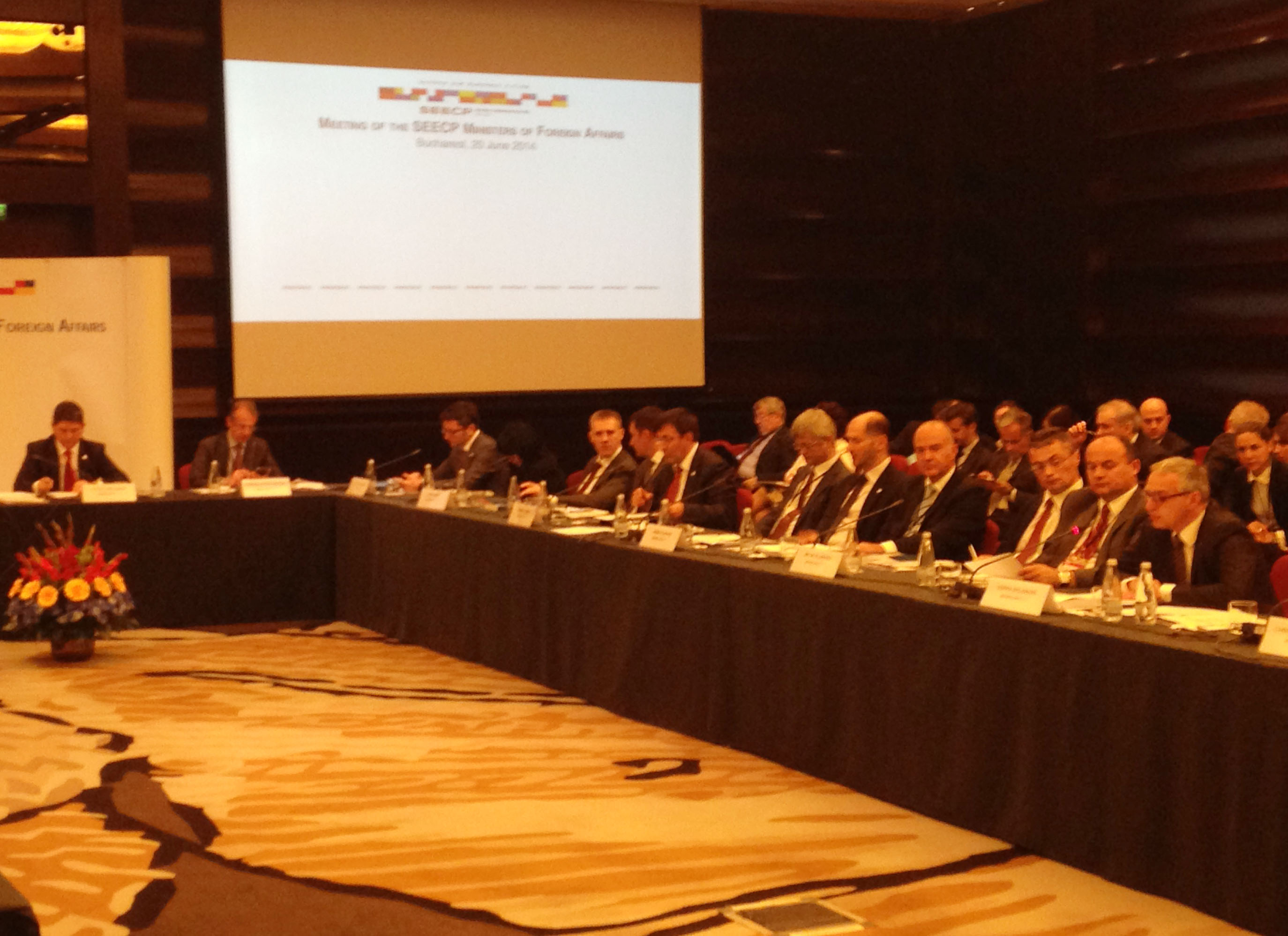 The Secretary General of the Regional Cooperation Council (RCC), Goran Svilanovic, participated in the formal meeting of the Ministers of Foreign Affairs of the Southeast Europe Cooperation Process (SEECP), in Bucharest today. The Ministers approved the Annual Report of the RCC Secretary General 2013/2014.
The report covers the period April 2013 – April 2014. It outlines main RCC activities and achievements in the past year. It also lays out the overall background and crucial developments impacting and shaping the activities of the RCC and the region of South East Europe (SEE) in the reporting period.
The RCC Secretary General Svilanovic spoke in more detail about the RCC's major endeavour – the SEE 2020 Strategy. The Strategy is a comprehensive effort to boost the economies in the region and open a million jobs in the next 6 years. "It involves 86 measures within 16 policy areas to be implemented together with RCC participating governments and regional structures", Svilanovic said.
He also thanked Romania, the outgoing SEECP Chair in Office (C-i-O) for successfully carrying out its role and for its "dedication and leadership throughout the term in office, as well as for rallying SEECP Participating States around the common goal embedded in its motto – "Sharing One European Future".
The Meeting of the SEECP Ministers of Foreign Affairs precedes the SEECP Summit of Heads of State and Government later this month, on 25 June 2014.