Podgorica: RCC roadshow on SEE 2020 strategy implementation, monitoring and promotion continues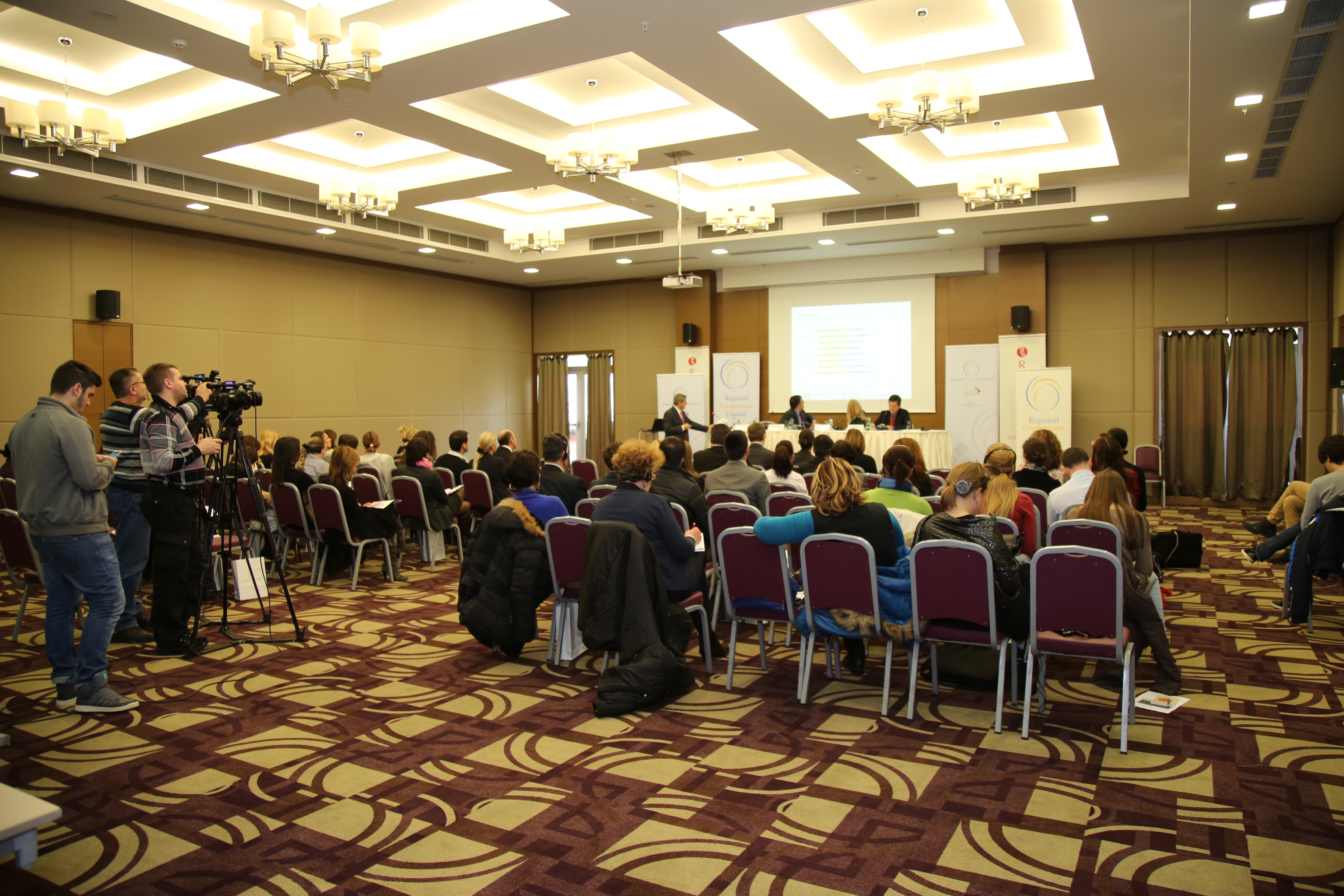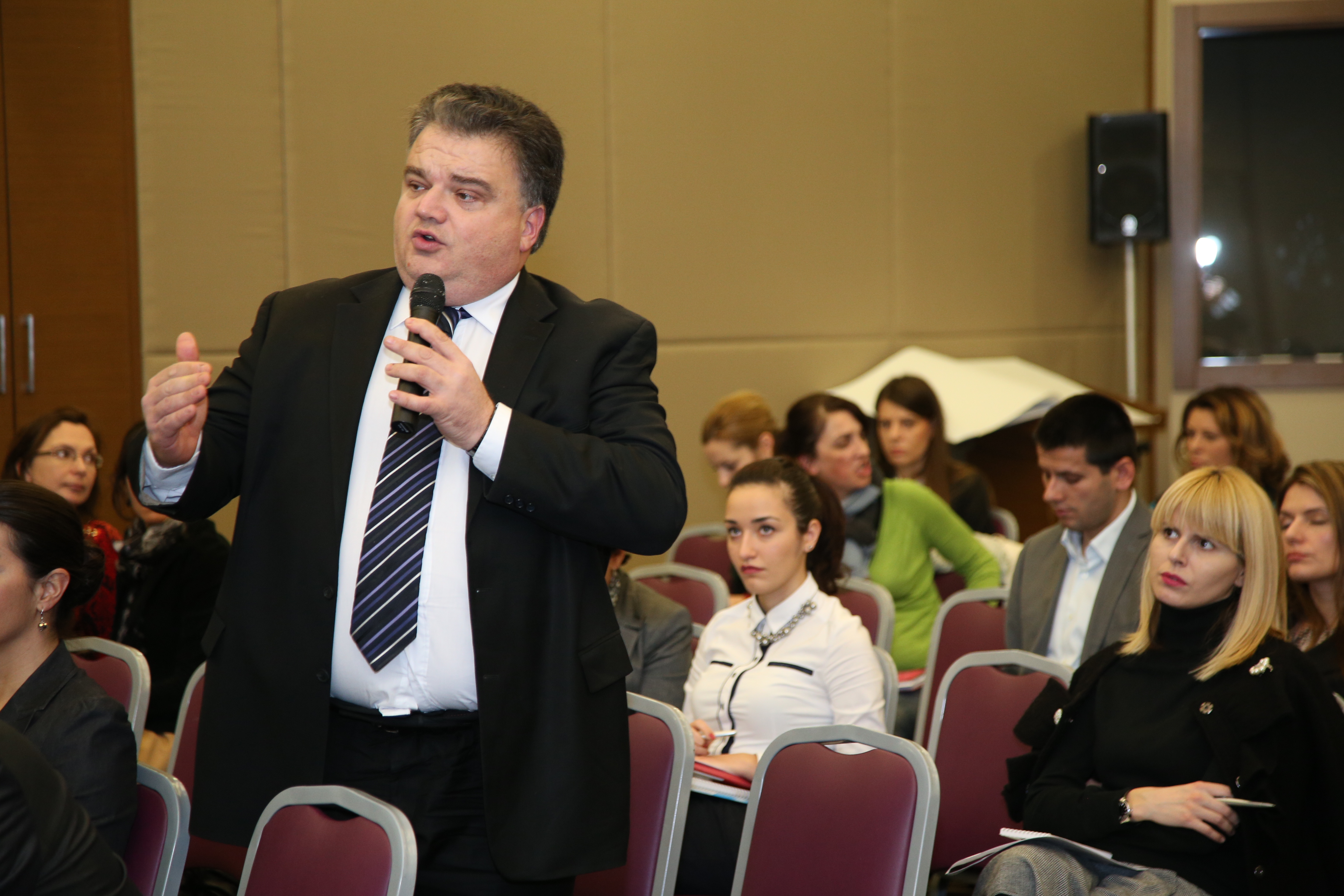 More than 50 representatives of the Montenegrin administration, international organisations, the business community, academia and civil society organisations, gathered in Podgorica today for a conference dedicated to the monitoring and implementation of the Regional Cooperation Council (RCC)'s South East Europe (SEE) 2020 strategy. The participants also had a chance to see a video showing what Podgorica's citizens think about their future, major problems, job perspectives, education and regional cooperation.
Goran Šćepanović, Director General at the Ministry of Economy of Montenegro, Gazmend Turdiu, Deputy Secretary General of the RCC, and Gordana Đurović, Professor at the Faculty of Economics of the University of Montenegro, gave an overview of the SEE2020's implementation in Montenegro and the region in general.
Mr Šćepanović said that the primary goals of his government are creating new jobs and improving the standard of living of all citizens in Montenegro which is complementary with the main objective of the SEE 2020 strategy - one million jobs in the region by the year 2020.
Mr Turdiu, besides analysing the effects so far of the SEE2020 strategy also presented some preliminary results of the Balkan Barometer research which show that the main concern of the region's citizens is in the economic sphere. The Balkan Barometer is a public opinion survey commissioned by the RCC and conducted in the Western Balkans on main political, social and economic developments. The results will be published in the coming months.
The third panellist, Professor Đurović, gave a comprehensive insight into the monitoring mechanism of the SEE2020 strategy. The Podgorica conference was organised by the RCC Secretariat in cooperation with the Ministry of Economy of Montenegro, and the Organisation for Economic Co-operation and Development (OECD).
The next SEE2020 event will take place in Tirana on the 9 and 10 February.