Bregu: Regional cooperation with clear, targeted goals and meeting deliverables is more urgent than ever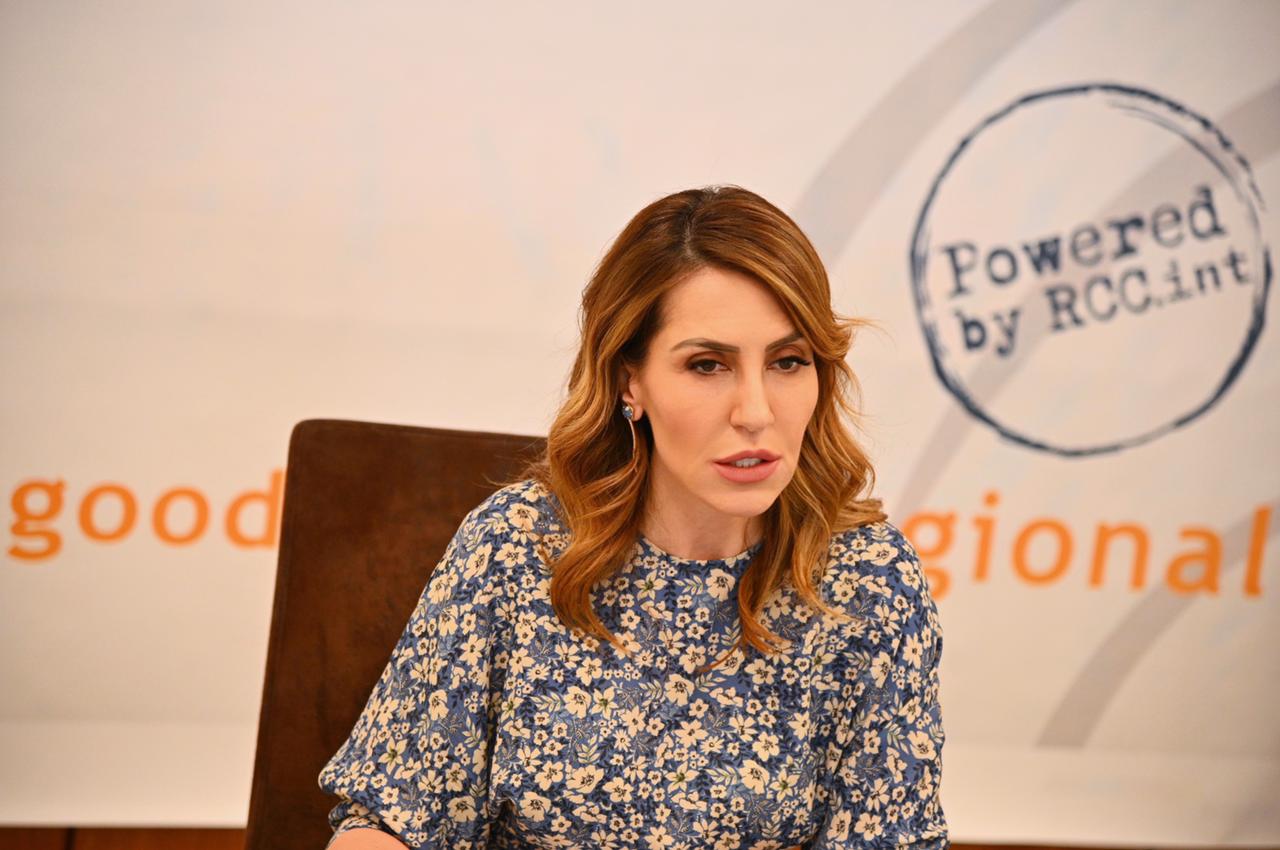 RCC Board meeting held for the 43rd time since the establishment of the organisation

Sarajevo/Tirana–"Regional cooperation with clear, targeted goals and meeting deliverables is more urgent than ever. Establishing a Common Regional Market which will attract investors, support real added value of industries, promote innovation, ensure digitalization and bring the Western Balkans closer to the EU standards, will smoothen recovery and enhance resilience to future exogenous shocks to economies," Majlinda Bregu, Secretary General of the Regional Cooperation Council (RCC) said, opening the 43rd meeting of the RCC Board held online today.
"The first phase of regional economic integration starts on 1 July 2021 when our entire region will become roaming free. This success cannot be overstated, and neither can its benefits for both people and businesses. Our next step will be reducing the roaming costs between the EU and WB, and the RCC is ready to start working on it with the European Commission. Fulfilling commitments is especially important under the current socio-economic conditions. Contraction of economic activity in the Western Balkans in 2020 has been the worst on record, reaching 3.4%. Although some recovery was evident in the third quarter of the year, resurgence of infections and renewed restrictions subdued the progress. In 2021, the situation should improve and economies expand by 4.4%, however this depends on vaccine rollout. Additionally, COVID-19 is expected to leave lingering damage on economies, Bregu added.
The RCC Secretary General presented to the Board the RCC's key activities, the draft Annual Report 2020-2021 as well as the first draft of the SEE 2030 Strategy, which are to be adopted at the upcoming RCC Annual Meeting and SEECP meetings that will take place in Antalya in June. The RCC Board adopted a Decision on the approval of the Financial Report of the RCC Secretary General for 2020.
The Secretary General thanked Turkey for an excellent SEECP Chairmanships-in-Office during the past year, adding that it has been a very proactive and efficient one, supported and assisted by the RCC Secretariat. After the Antalya Summit in June, Greece will assume the SEECP Chairmanship in Office, continuing good practices and advancing regional priorities.
***
The RCC Board consists of those RCC participants contributing to the budget of the RCC Secretariat as well as the European Union, represented by a representative of the High Representative of the Union for Foreign Affairs and Security Policy and a representative of the European Commission. The RCC Board provides operational guidance and supervision of the organisation in between the Annual Meetings.