Svilanovic on regional economy - tough but with a glimmer of optimism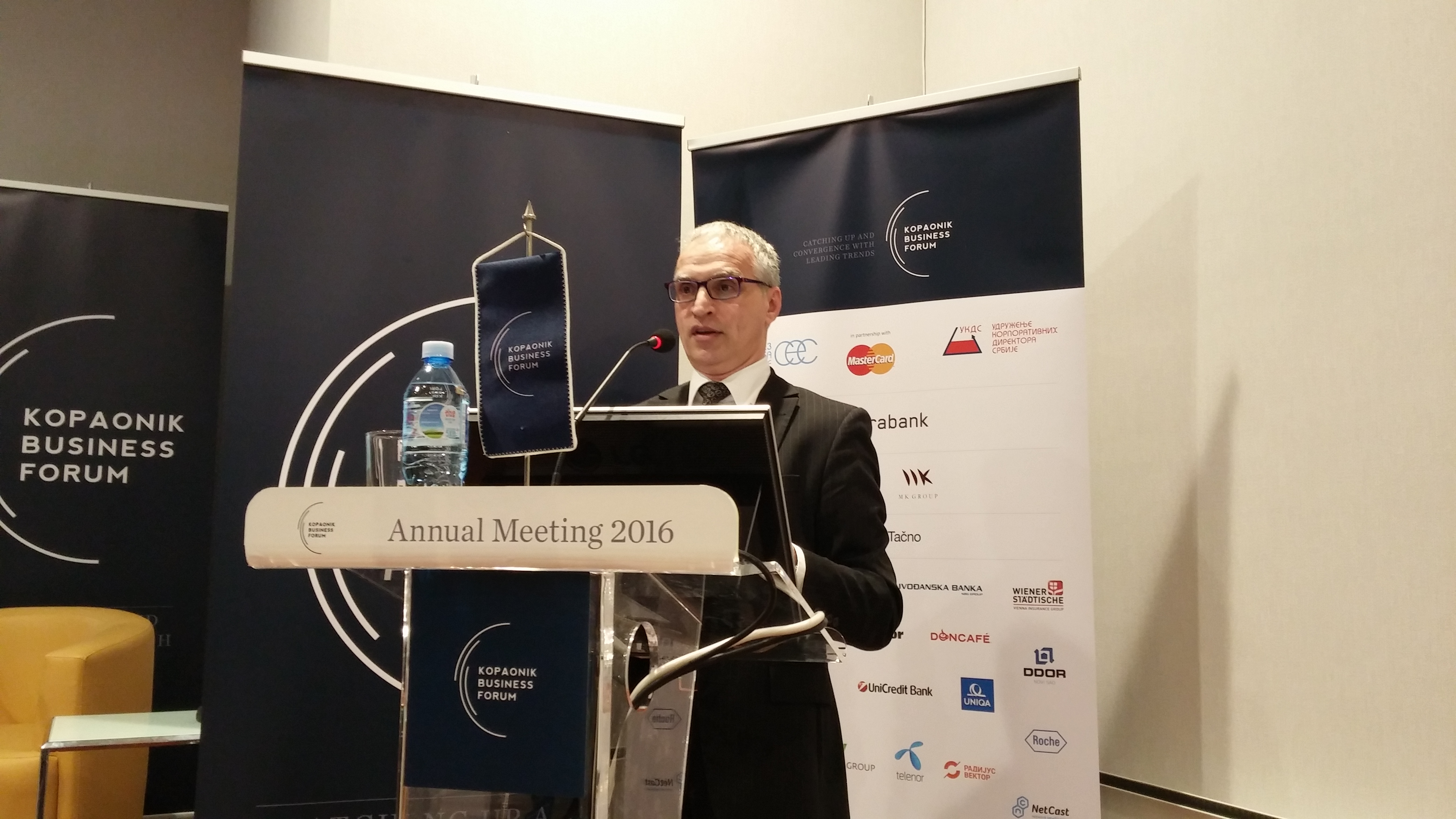 Taking part in the 23rd Kopaonik Business Forum yesterday, Regional Cooperation Council (RCC) Secretary General, Goran Svilanovic emphasised that it is impossible to overestimate the importance of regional cooperation and economic consolidation if South East Europe wants to remain competitive on its own, European and global markets. It is quite clear, said Svilanovic, "that European businesses are far less interested in our individual economies and is looking at us as one single region with all its economic and human resources. That also happens to be the dominant discourse of local private businesses – over 3 billion Euro of mutual investments in the region show that quite clearly."
Svilanovic also presented the first, preliminary findings of the second annual Balkan Barometer, a comprehensive survey of some 7,000 citizens and 1,400 companies in the region. This survey looks into the main socio-economic trends and fills a gap which a similar Eurobarometer leaves out since it does not include our part of the continent.
Mentioning just a few pieces of data in the survey which will be completed and presented in May, Svilanovic said that the Balkan Business Index (which quantifies the opinion of the business community when it comes to the current situation and future expectations) shows a touch of optimism and is in line with the fact that in 2015 all the regional economies stepped out of recession and the predictions are that there will be a modest growth in the next two years as well.
The preliminary results also show that the perception of importance of regional cooperation is proportional to the level of economic exchange in the region. The business community describes the business atmosphere as very difficult. The reason for that, said Svilanovic, "is not that much an inadequate infrastructure as much as the institutional one coupled with legal instability, taxes, corruption and disloyal competition".
Speaking about the future work of the RCC, Goran Svilanovic said that the goal will be economic consolidation of the region and will be "a three pronged focus on Mobility, Connectivity and Competitiveness. It is an ambitious agenda", concluded Svilanovic saying that it is the logical way forward if we want to change today's glum feelings for ones that offer more than a glimmer of hope.