Efficiency and equity of public institutions and good governance seen as key problems in the region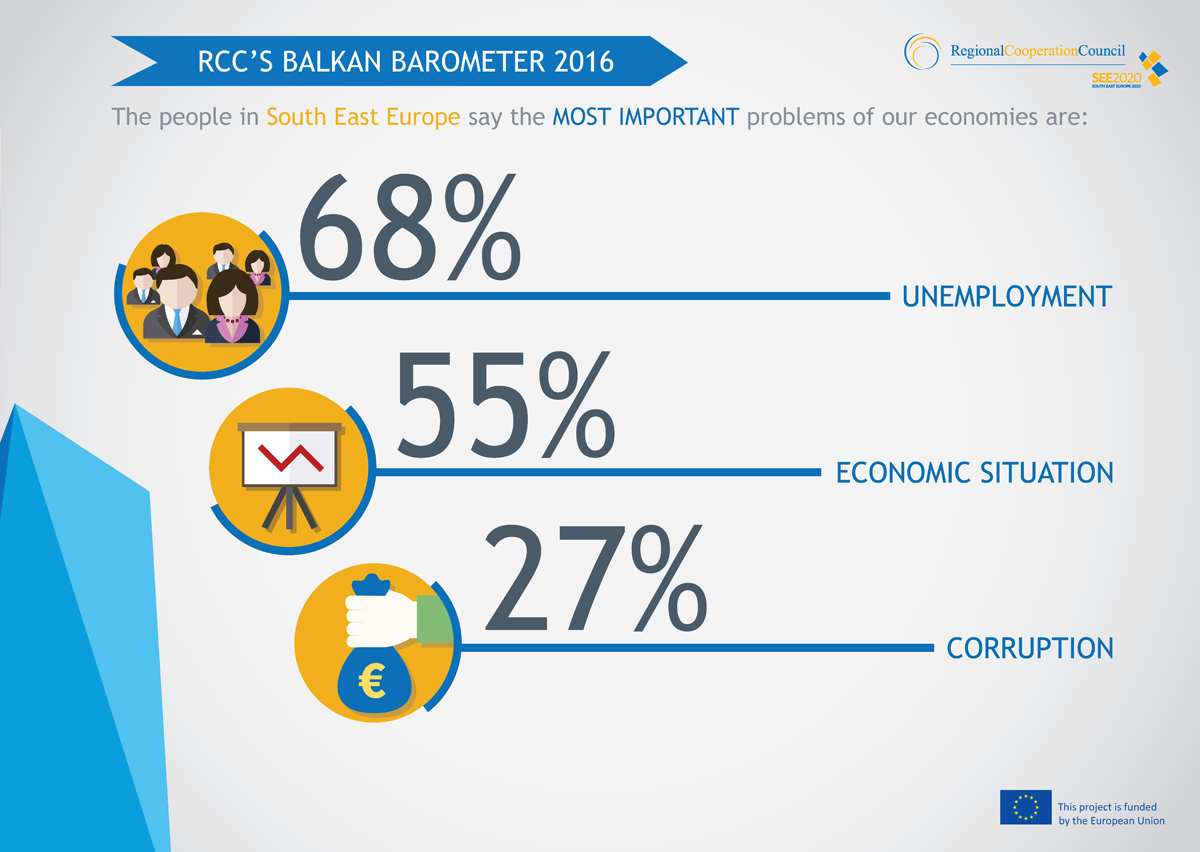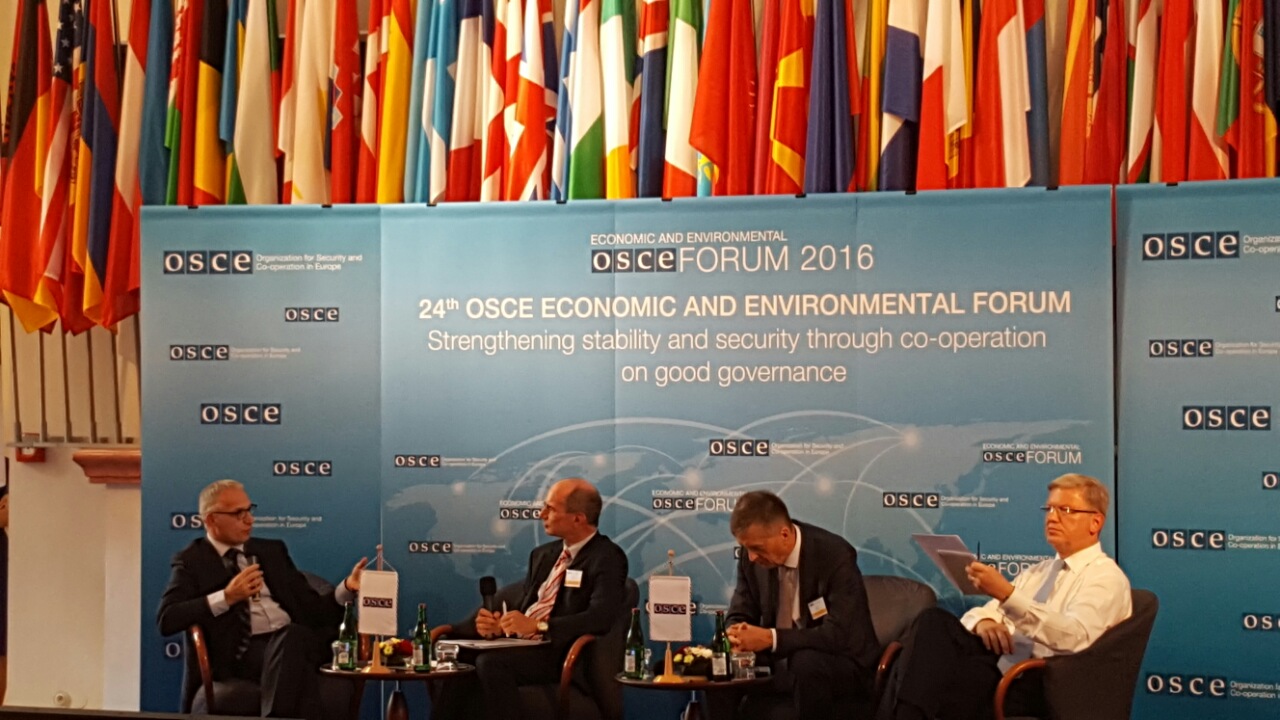 'Regional Cooperation Council (RCC) continues to back public administration and decentralization reform efforts of pertinent regional cooperation mechanisms in South East Europe (SEE) alike Network of Associations of Local Authorities of SEE (NALAS) and the Regional School for Public Administration (ReSPA), as good governance has always been at the heart of our activities', said RCC Secretary General, Goran Svilanovic, at the 24th OSCE Economic and Environmental Forum - "Strengthening stability and security through co-operation on good governance", in Prague today. He also presented the RCC's activities in the area of good governance, focusing on the results attained and organisations activities in the next 3 years.
27 % of people in South East Europe see corruption as one of the top problems
According to the Balkan Barometer 2016 – the RCC's public and business opinion survey conducted to determine trends and issues in the region - the efficiency and equity of public institutions and good governance are seen as key problems.
"As an example, corruption is the one issue that has grown in importance for SEE - at the regional level 27 % mention corruption as one of the top problems, up from 15 % in 2014. Further, the findings reaffirm that the primary concern of the SEE general public are unemployment and economic situation," said Svilanovic.
SEE Network of Judicial Training Institutions and Network of the Association of Mediators established
The RCC has set-up a regional Working Group on Justice in SEE, which coordinated the preparation of three studies on the efficiency of justice systems in the SEE.
"The Working Group established the SEE Network of the Judicial Training Institutions to aid the institutional capacity development efforts, and the SEE Network of the Association of Mediators, to provide alternative dispute resolution mechanisms, complementing and sometimes replacing the lengthy court procedures", added Svilanovic.
Secretary General Svilanovic spoke within the panel on good governance, business climate and sustainable economic development, together with Štefan Füle, Special Envoy for the OSCE and the Western Balkans of the Czech Ministry of Foreign Affairs and Mr. Jan Žůrek, Managing Partner at KPMG.
The Forum is the main and highest level annual meeting of the OSCE dealing with economic, environmental and security questions. More than 400 representatives from government, civil society, business and international organizations participate in the event.