Cyber security, education and training on the agenda of the 6th South East European National Security Authorities' forum (SEENSA)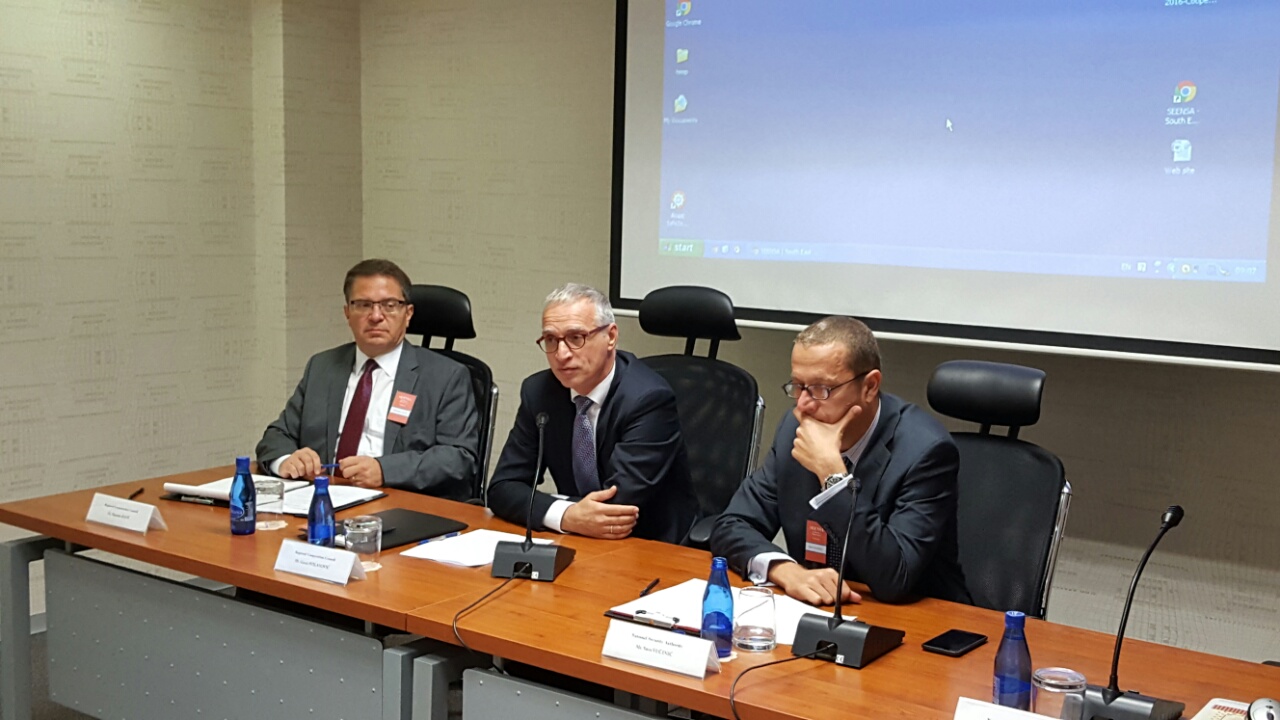 Sarajevo/Podgorica – "Regional cooperation of national security authorities (NSA) in South East Europe (SEE) is one of the Regional Cooperation Council's (RCC) success stories," said RCC's Secretary General Goran Svilanović at the opening of the 6th South East European National Security Authorities' forum (SEENSA) in Podgorica today.
Svilanović added that SEENSA is not an aim in itself, but an instrument for better cooperation. The RCC will continue supporting its transformation into an effective and pragmatic specialized regional cooperation format.
Among the topics of the conference are current cyber security situation in the region, future steps of cooperation in education and training, as well as the proposal for the establishment of SEENSA website.
"You are the experts in your field thus the best placed to determine what the most pressing requirements of your daily work are. Still, probably the most interesting and promising areas for practical cooperation of national security authorities in SEE are cooperation in vetting procedures for issuance of security certificates, and the field of education and training."
Director of the NSA of Montenegro, currently the host and co-chair of SEENSA, Savo Vučinić, reminded that the special value of SEENSA is furthering of inclusive regional cooperation within critically important part of Europe during a time of new security challenges in need of urgent response.
"We hope that this year's Conference will continue with firmly established exchange of experiences, good practices and ideas to do with security of SEE", said Vučinić.
Although some improvements in the security situation in SEE have been noted, including steady advancement of the region in European and Euro-Atlantic integrations, SEE continues to face serious security threats and challenges. Regional security cooperation, such as the one of national security authorities, greatly helps build the bridges of mutual confidence, but also contributes to make the daily work of participants easier and more efficient.