SEE 2020 implementation: Cooperation of Oversight Bodies for asset disclosure and conflict of interest in the region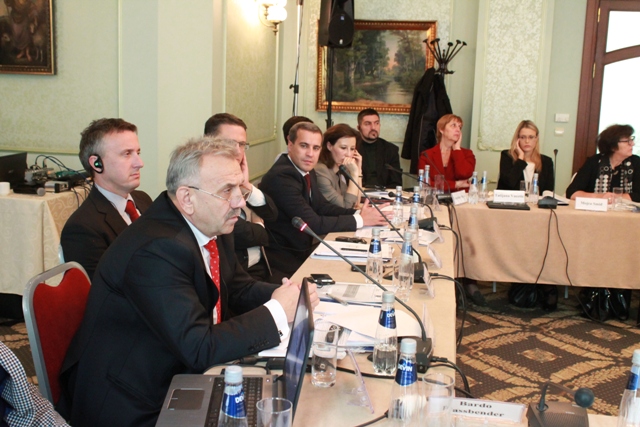 Sofia/Sarajevo, 21 October 2016 – Exchanging data in the field of asset disclosure and conflict of interest, as part of implementation of Regional Cooperation Council's (RCC) South East Europe 2020 growth strategy (SEE 2020), was the focus of the 3rd Regional Meeting of the Oversight Bodies that took place in Sofia, Bulgaria on 20-21 October 2016.
Many corrupt public officials spend their actual wealth abroad, and therefore hiding their wealth is relatively easy, explained Radu Cotici, RCC's Expert on Governance for Growth, adding that integrity bodies in charge of verifying the veracity of asset declarations can only access domestic state databases and unless the foreign data is open source, integrity bodies cannot access it.
"The big breakthrough would be reaching a mechanism enabling the data exchange and advancing regional cooperation of the Oversight Bodies. This meeting is a step in that direction as the participants agreed on the draft regional legal instrument", concluded Cotici.
The meeting brought together relevant high level representatives of ministries of justice and integrity bodies from the region, who discussed the mechanism enabling exchange between the Oversight Bodies in SEE and the draft regional legal instrument that is supposed to apply to systems of disclosure of finances and personal interests of public officials for integrity purposes. The participants strive to strengthen regional cooperation in the field of asset disclosure and conflict of interest, stepping up implementation of the SEE 2020 strategy.
The meeting is organised by Regional Anti-corruption Initiative (RAI), supported by the Austrian Development Agency, in cooperation with the RCC and the Commission for Prevention and Ascertainment of Conflict of Interest of Bulgaria. It is a follow-up to the Regional Meetings held in Zagreb in 2015 and Tirana in 2016.