Foreign Terrorist Fighters – Challenges for South Eastern Europe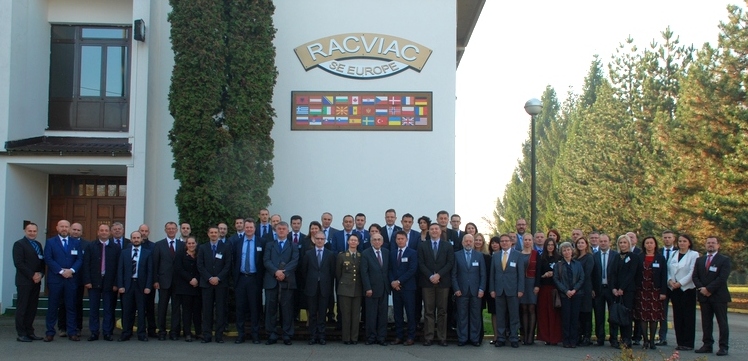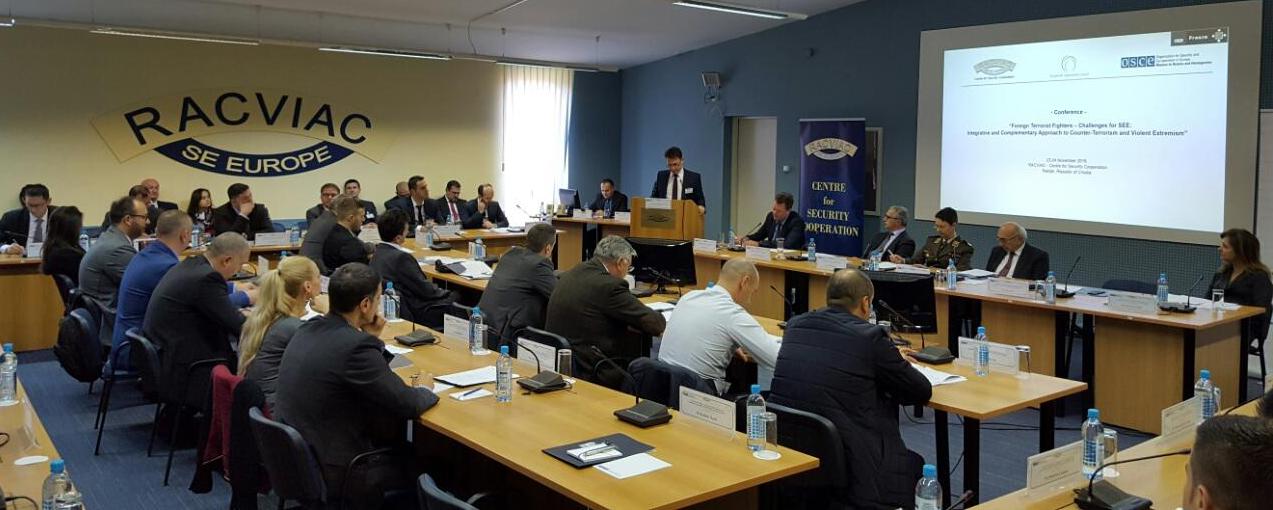 Zagreb - Conference titled Foreign Terrorist Fighters – Challenges for South Eastern Europe: An Integrative and Complementary Approach to Counter – Terrorism and Violent Extremism began at the RACVIAC – Centre for Security Cooperation. The event is being organized in Cooperation with the Regional Cooperation Council (RCC) and with the OSCE Mission to Bosnia and Herzegovina. It is a follow up event to the Conference on Foreign Terrorist Fighters held in October 2015 in Sarajevo, Bosnia and Herzegovina.
In his opening address, RACVIAC Director Ambassador Haydar Berk said that we first began to hear the news about so-called "Foreign Fighters" in 2012, indicating those who have left their countries to fight in Syria or Iraq. The adoption of Security Council Resolution 2178 (2014), at a high-level meeting of the Security Council in September 2014 brought the issue of Foreign Terrorist Fighters (FTFs) to the forefront of the international agenda.
He went on to say that in fact, what we are facing is not a new type of threat, but another face of terrorism. And, the only way to cope with terrorism is closer cooperation between the states. In other words, the international community should act as a united front against all forms of terrorism. There could be no justification for terrorism, and that the fight against terrorism cannot be selective. We need to work together against any form of terrorism and any terrorist organization, without exception. We should also avoid using religious attributions or adjectives, as terrorism has no religion, ethnicity or nationality. This is important not to play into the hands of terrorist organizations.
The European Union has developed a strategy against this threat and RACVIAC also has a role in the Counter Terrorism initiative of the European Union. Applying security and legal measures are and will not be enough to cope with this challenge. Short and long-term rehabilitation and reintegration programmes for those individuals who have been identified and prosecuted as Foreign Terrorist Fighters (FTF), which also requires close cooperation with their families. Development and adoption of such programs, based on the positive experience, will be one of the main goals of our future activities in this area, said Ambassador Berk.
Addressing the participants RCC Secretary General Mr Goran Svilanović said "Radicalization, violent extremism, terrorism and foreign terrorist fighters – all these connected problems are not new. In the last couple of years, South East Europe (SEE) and Europe as a whole are facing increased levels of these security threats."
"These challenges prompted a greater attention to security and rule of law at the national and regional levels, calling for an enhanced cooperation. As an all-inclusive, regionally-owned and driven cooperation framework, the RCC continues to pursue its mandated mission. As a part of it, we recently put a new emphasis on the area of Stability and the Rule of Law, and refocused our activities in Security cooperation. At the same time, we continue to coordinate and support the SEE initiatives and task forces for a better response to the region's needs. This event, which is result of cooperation between RACVIAC, the RCC, and the OSCE Mission in Bosnia-Herzegovina is proof of a practical answer to a pressing need for deeper and more pragmatic, results-oriented cooperation and coordination in counter-terrorism, prevention and countering of violent extremism in South East Europe."
Mr Svilanović also informed the participants of a number of efforts being conducted under the Regional Platform for Countering Radicalization and Violent Extremism Leading to Terrorism established by RCC. In conclusion he noted that "I dare say that this conference represents a significant step forward in regional security cooperation in SEE. "
In the final opening address Mr Paul Martin, the Acting Head of the Security Cooperation Unit at the OSCE Mission to Bosnia Herzegovina, noted that a great deal has changed in the few short years since the challenge of Foreign Terrorist Fighters to the security of the region appeared, not to mention the past twelve months since the last conference in Sarajevo. He noted that many states were unprepared for the scale and momentum of this problem. Bosnia and Herzegovina was among the first in the region to respond with tough legislation introduced in 2014 making the joining of overseas paramilitary and para-police formations or supporting foreign terrorist fighters illegal. More effective intelligence acquisition, investigations and prosecutions helped to bring those who support terrorism to justice, and to perhaps deter those who would consider doing so. But until deterrent sentences and segregated prisons are the norm, legislation and enforcement alone will not be enough.
Mr Martin said that the OSCE Mission to Bosnia and Herzegovina supported these actions, but also recognized that they were only a part of the solution. To see a long term decrease in the number of people volunteering as FTF, the prevention of radicalization and extremism has to begin much earlier than when individuals try to board a plane or a bus. He added that their approach emphasizes the power of family and community-based support networks for those at risk of becoming radicalized. "Parents, friends, teachers, colleagues, religious leaders – all have an essential role to play. Being a security actor in today's world doesn't have to mean wearing a uniform or working in a state agency.
Over the course of the conference participants will participate in panel discussions aimed at addressing possible solutions and best practices in border management with a focus on identifying possible FTF on their way to and from war zones as well as identifying possible ways and means to establish adequate short and long-term rehabilitation and reintegration programs or those individuals who have been identified and prosecuted as FTF.