Practical and institutional cooperation of regional judiciaries in focus of Podgorica-based events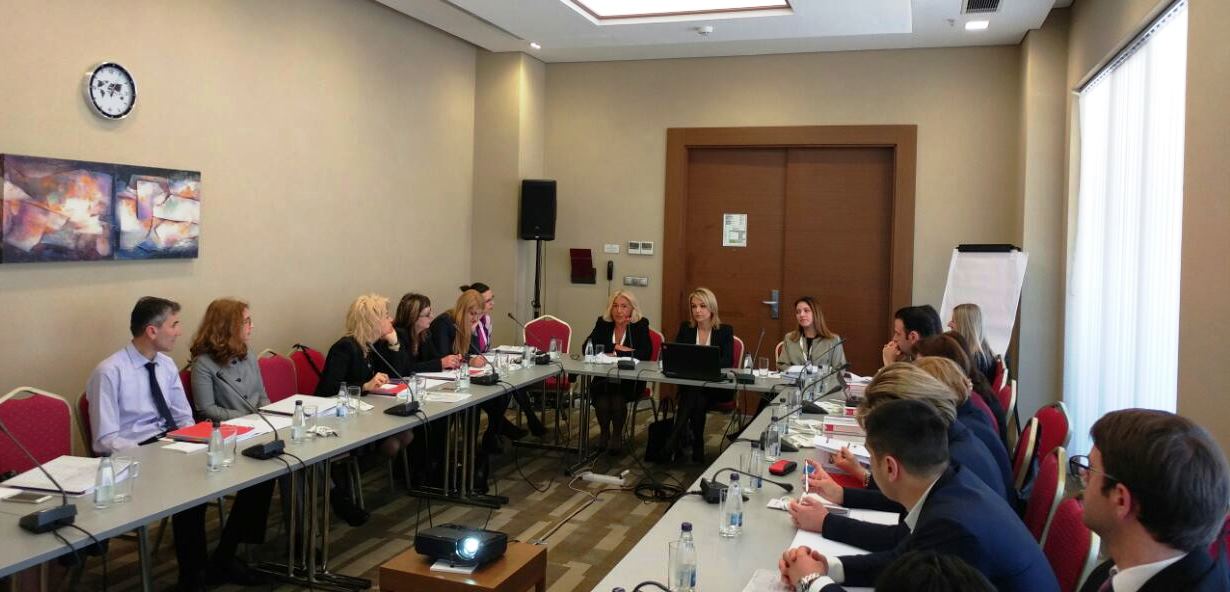 Podgorica/Sarajevo – Podgorica hosted two events on judicial matters: Regional Seminar on practical issues in the framework of the judicial cooperation in civil, commercial and family matters and the 7th meeting of the Working Group on Justice, on 21-22 March 2017.
The two-day regional Seminar, presented an overview of the legal framework regarding judicial cooperation in civil, commercial and family matters, ensuring full understanding of the importance of mutual recognition principle and abolishment of exequatur as the leading regulatory principles. It also provided an in-depth analysis of the main instruments on jurisdiction and related EU instruments available in European civil procedures, introduced the main legislative instruments currently in force as well as the effects of EU judicial cooperation in civil, commercial and family matters on national civil laws.
The trainers Roberta Ribeiro Oertel, Lecturer at the European Centre for Judges and Lawyers-EIPA, Luxembourg and Mirela Župan, Associate Professor and Director of PhD programme at Faculty of Law at University of Osijek, Croatia, member of South East European Law School Network, walked the participants through Jurisdiction in civil and commercial matters in the light of the CJEU case law; the applicable law for contractual and non-contractual obligations (Rome I and Rome II regulations); jurisdictional rules and applicable law in divorce matters in the light of the CJEU case law; main aspects on International Child Abduction; practical issues on cross-border maintenance recovery and case studies on jurisdictional rules and applicable law in divorce.
The seminar organized by the Regional Cooperation Council (RCC) and European Institute of Public Administration (EIPA) gathered judges from the South East European (SEE) economies.
Back-to-back with the seminar the RCC hosted 7th Meeting of the regional Working Group on Justice.
"The main objective of the RCC's interventions in this area is to contribute and support the SEE economies implement reforms aiming to improve the efficiency, integrity and accountability of judiciary but also to improve judicial cooperation and provide the platform for the exchange of experiences and regional trainings for judges and prosecutors in common topics, and this Working Group is making progress in this direction", said Ivana Goranic RCC's Rule of Law Expert adding that regional networking, capacity building through regional exchange and the peer support are keys to success of the required reforms.
This working meeting that gathered representatives of the justice ministries from the Western Balkans (WB) heard report of RCC on activities in the period from the last meeting and the plan of activities in the future period, discussed directions of the future RCC engagement in the area of justice, defined process of mapping of projects in the area of justice in WB and confirmed that focus of future activities should be judicial training and capacity and institution building of the judicial training institutions in SEE.