Kapetanovic: Justice system professionals are key players in guaranteeing equal rights to all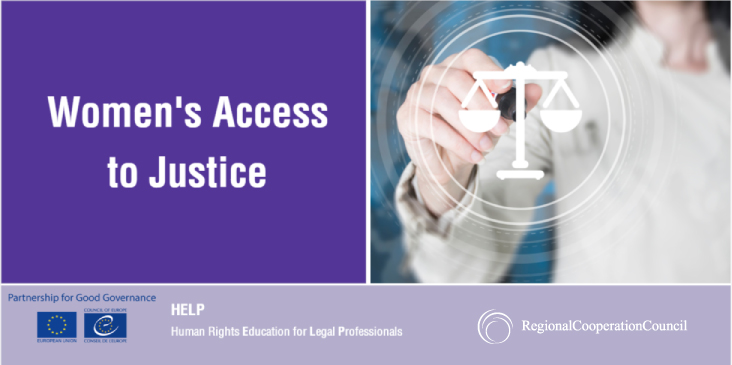 Sarajevo – Regional Cooperation Council (RCC) in cooperation with the Council of Europe (CoE) Programme for Human Rights Education for Legal Professionals (HELP) and GIZ Open Regional Fund for South East Europe - Legal Reform launched on 9 June the online course 'Access to justice for women' within the framework of the activities of SEE Judicial Training Institutes network (SEE JTI).
"Justice system professionals play the key role in ensuring and strengthening women's access to justice and guaranteeing equal rights to all, despite the persisting inequalities and gender stereotypes in our region. This regional course comes at a critical moment when the elements of discrimination and challenges that exist in many instances when women seek justice, are deteriorated by COVID 19 pandemic, therefore access to justice should be viewed as a main driver of inclusive development and regrowth after the pandemic.", said Amer Kapetanovic, Head of Political Department of the RCC, opening the event.
The HELP online course on Access to justice for women provides a comprehensive overview of International and European women's rights and gender equality standards, case-law and good practices. The course is developed in an interactive way during a 4-weeks period. The training is attended by 26 participants- judges and prosecutors from the South East Europe, who are nominated by each of the Judicial Training Institutes of the SEE. The participants, after successfully completing the course and passing the evaluation set by the tutors will receive certificates issued by the Regional Cooperation Council and the CoE HELP Programme.
Besides Kapetanovic, participants were also welcomed by Eva Pastrana, Head of HELP Unit, Council of Europe and Jana Schuhmann, Team Leader of GIZ ORF Legal Reform Project.