Kapetanovic: Addressing the spread of disinformation should be an integral part of the overall security policy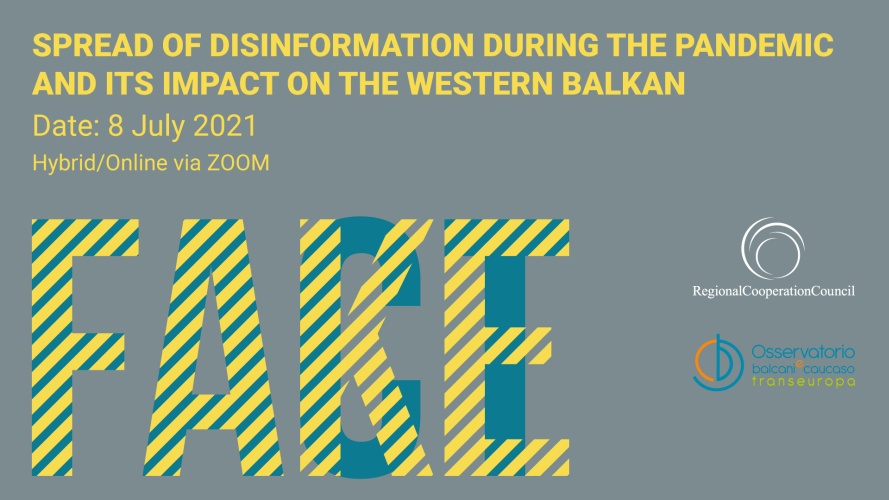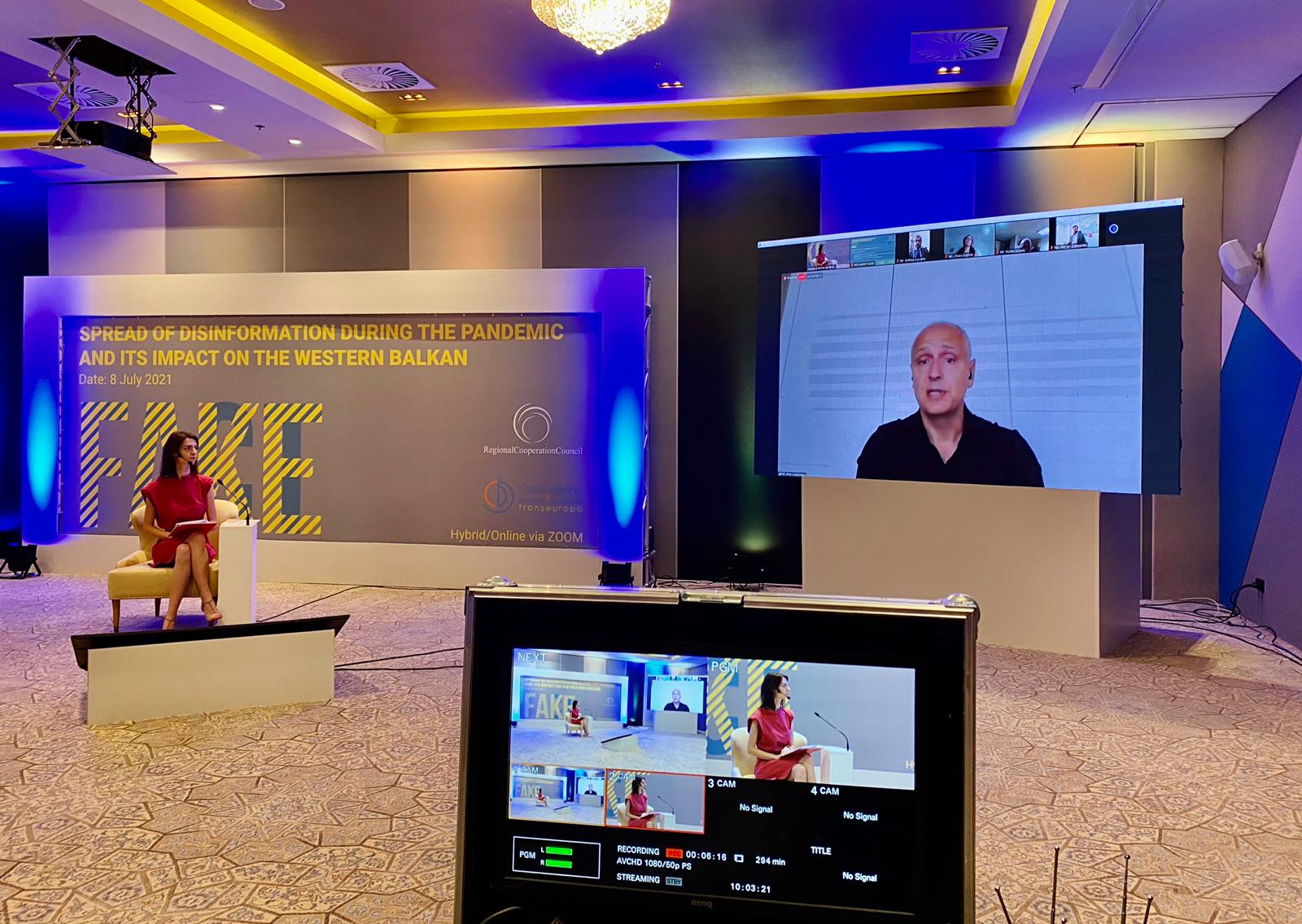 RCC together with Osservatorio Balcani e Caucaso Transeuropa (OBCT) organised Regional Disinformation Conference
Sarajevo – "SecuriMeter data show us that people of the Western Balkans perceive three areas of public life to be threatened by intentional disinformation: economy and finance (57%), trust in public institutions (54%), and trust in elected representatives (51%). With that in mind, it makes sense to conclude and reiterate that addressing the spread of disinformation should be viewed as an integral part of the overall security policy by each and all Western Balkan economies," said Amer Kapetanovic, Head of Political Department at the Regional Cooperation Council (RCC), opening the Regional Disinformation Conference today.
According to the SecuriMeter, launched in May 2021, 77% of Western Balkan citizens consider disinformation as a big problem and 76% consider it as a new way of warfare, while 40% of Western Balkan citizens think that intentional disinformation can cause harm in voting decisions. Fake news directly threatens social cohesion and socio-political stability, but also exacerbates the existing security issues and can indirectly reflect on all aspects of socio-economic life. Taking the current pandemic as an example, Media Literacy Index suggests that it is the Western Balkan population which is most susceptible to disinformation in Europe.
Regional Disinformation Conference 'Spread of disinformation during the pandemic and its impact on the Western Balkans' is organised by the Regional Cooperation Council (RCC) in cooperation with the Osservatorio Balcani e Caucaso Transeuropa (OBCT), as a continuation of the last year's Disinformation Conference, with the goal to become annual regional event raising awareness in the Western Balkans about the challenges of disinformation in contemporary democracies. Beside Mr. Kapetanovic, conference has been opened by Andrea Cascone, Adriatic and Western Balaksn Director from Directorate General for European Union, Italian Ministry of Foreign Affairs and International Cooperation and Chiara Sighele, Director of the Center for International Cooperation.
The conference gathered more than 100 representatives of regulatory authorities, key experts, academics, journalists, researchers, and practitioners in the region and beyond who were part of different panels trying to explain disinformation narratives in WB after the COVID-19 outbreak and to analyse the role of all relevant stakeholders in establishing a clear division between disinformation and facts.
***
The first-ever Western Balkans SecuriMeter - Public Opinion Survey on Security issues reflects the voice of people of the region in a number of crucial matters, ranging from organised crime, migrants, online radicalisation, to disaster prevention, hybrid threats and disinformation.
Conference was livestream at RCC's YouTube