Youth are the ones whose opinions lead to progress of the region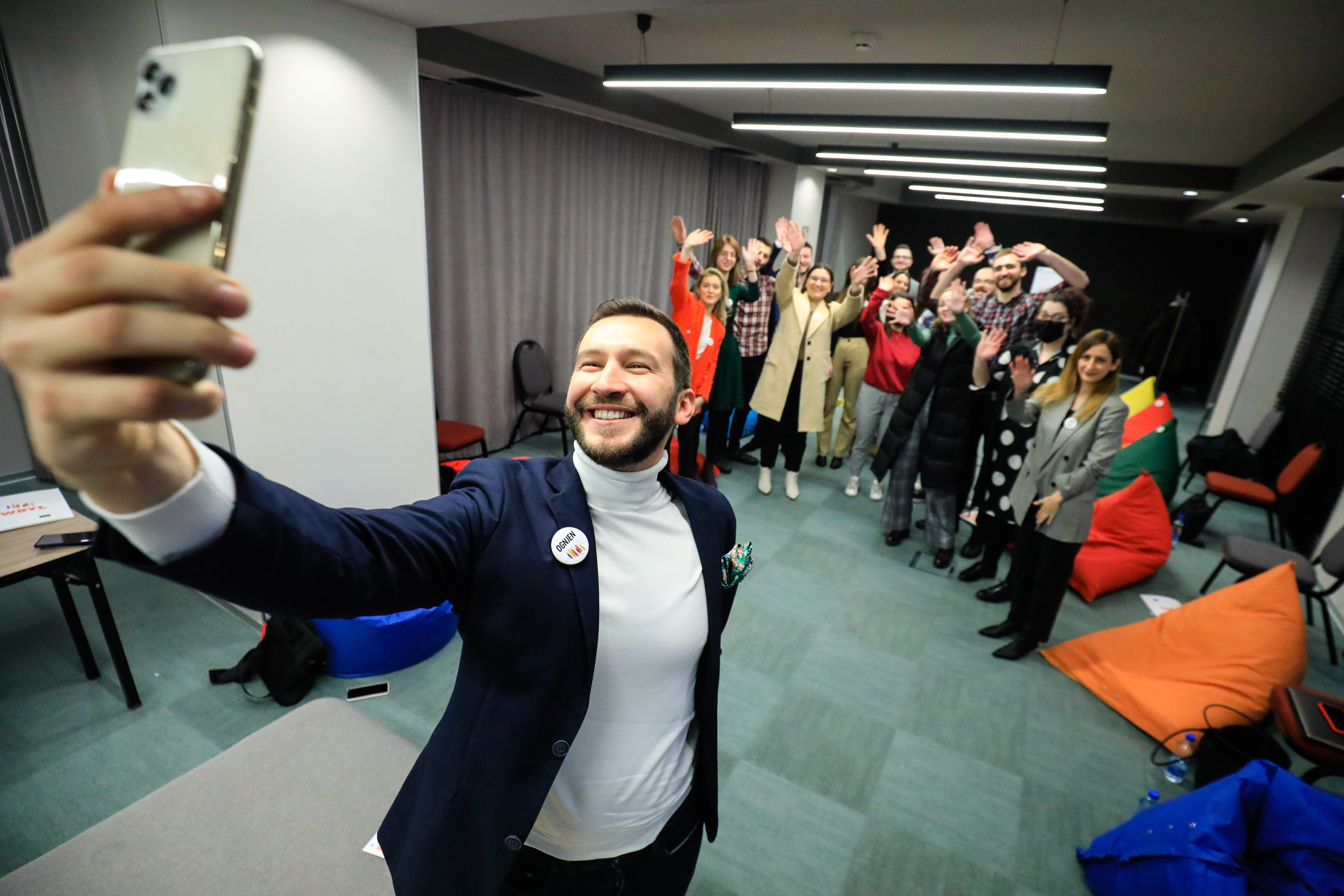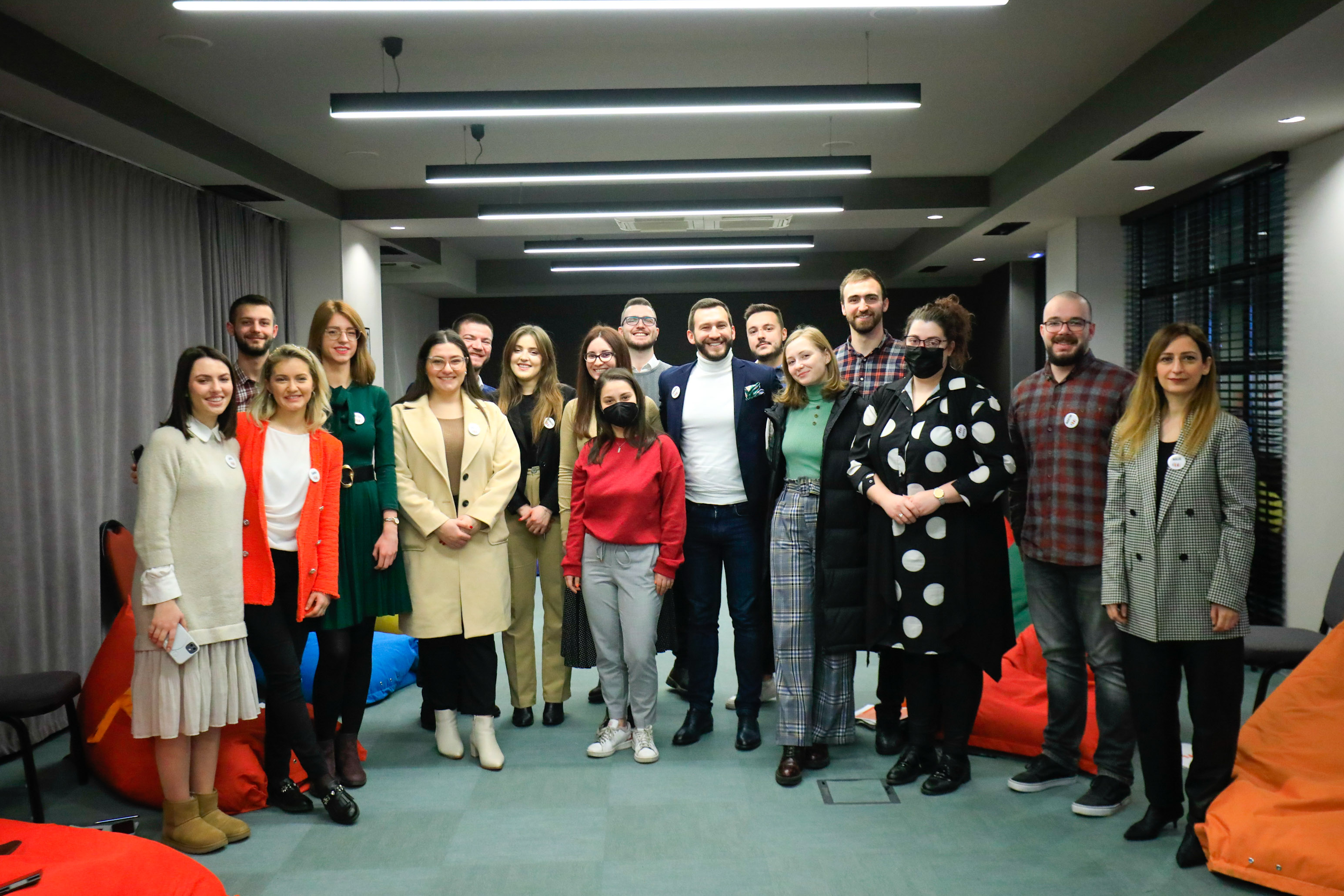 RCC's Western Balkans Youth Lab organized Regional Youth Meeting with youth co-chairs in Skopje
Skopje - "Western Balkans Youth Lab project is based on the inputs of Western Balkans youth and throughout the Project we have included young people in every step of the process. Now seeing you co-chairing the processes on equal footing with policy-makers shows us that we have focused on the right target group ready to constructively contribute to our societies. You proved that this demanding but constructive model can be an efficient one and I use this opportunity to commend the hard work, devotion, and commitment you are putting in making both Youth Labs, on Unemployment and Mental Health successful - by bringing concrete policy changes within your economies," said Maja Handziska Trendafilova, Head of Regional Cooperation Council (RCC) Programme Department, addressing the youth Policy Lab co-chairs at the opening of the Regional Youth Meeting organised by the RCC' Western Balkans Youth Lab (WBYL) Project in Skopje from 16 to 18 February 2022.
Youth Lab Model has been developed by the WBYL from the scratch and it is based on the best EU practices and therefore attests that cooperation between youth and policy makers is crucial for the future of the region, as youth is the key driver of change and prosperity. Throughout its work, RCC is fully committed to the regional cooperation and focused on those deliverables which are of benefit to the young people to the region, such as green agenda, digitalization, diaspora knowledge transfer initiatives, youth guarantee, free travel with ID cards and many more with the aim to make region place where young people see a brighter future. Improving lives of the citizens of the WB and bringing them a step closer to each other and to European Union is ultimate goal of all agendas, which makes happy 70% of WB citizens aged 18-24 who believe that EU membership would be a good thing for their respective economies – far more than any other age group.
"After two years of project we have a Youth Lab being recognized by international community, public administrations and youth organizations as engaging process with added value and concrete results. I hope many more generations of Youth Policy Lab are to come, will follow this process and learn from experience of Youth Lab on Unemployment and Mental Health. This is a youth-driven process and you(th) are the ones who have to be listened and whose opinions lead to progress. Inputs of Youth co-chairs are principal and your recommendations will upgrade and develop the Youth Lab process in general," said Ognjen Markovic, Leader of the Western Balkans Youth Lab Project at the Meeting.
Regional Youth Meeting gathered youth co-chairing Policy Labs on Unemployment and Mental Health to reflect on Youth Lab Methodology as they, with policy-makers, are already successfully implementing it within two ongoing Youth Labs. Participants have exchanged experience from the First and Second Youth Labs, identified ideas and topics of interest for the follow up on ongoing Youth Labs, expressed their interest in continuation of the project and emphasized how valuable the Process is in making direct communication with the policy makers.
Youth Policy Lab Methodology
Western Balkans Youth Lab subpage