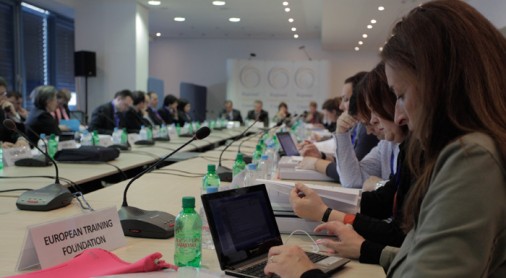 10th meeting of Southeast Europe Investment Committee (SEEIC)
24-25 April 2012
Sarajevo, Bosnia and Herzegovina
This was the 10th regular meeting of Southeast Europe Investment Committee (SEEIC), but the first one held under the Regional Cooperation Council (RCC) Secretariat and its SEEIC Project umbrella.
The meeting adopted SEEIC two-year Work Programme for 2012-2013 and developed further mechanisms of consolidating and strengthening efforts for regional cooperation in investment and competitiveness related reforms.
In cooperation with the European Commission, the meeting also included a session on programming regional component of the Instrument for Pre-Accession Assistance (IPA) dedicated to private sector development.
The event brought together SEEIC members from the region, national IPA coordinators, as well as representative of international organizations, donor and business community.
Documents:
Opening addresses:
Presentations:
The views expressed in the presentations below belong solely to the authors and do not necessarily reflect the views of the Regional Cooperation Council and its Secretariat. The RCC Secretariat is not responsible for the content of the presentations.