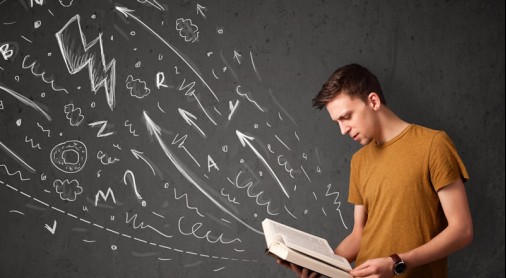 Education and Innovation
Education and Innovation is a part of the Smart Growth pillar of the SEE 2020 Strategy that needs to be fostered in the framework of a "knowledge-based economy" – an economy founded on the production, distribution and use of knowledge and information. The central objective of the Smart Growth pillar is to promote innovation and foster knowledge-driven growth in the region.
Several building blocks are needed for this transformation of the regional economies: investment in research and innovation, knowledge and information infrastructures, education, training, support to creative industries and new managerial work structures pivotal in encouraging smart growth.
Headline Targets:
Increase GDP per person employed by 32%
Add 300,000 highly qualified people to the region's' workforce
To achieve these targets, SEE countries have identified key priority actions that they have committed to undertake in four main policy areas (dimensions).
Dimensions and Actions:
1. Research & Development and Innovation
SEE countries need to invest more and better in research and innovation, prioritizing investments and contributing to a "smart specialization' of the region. This implies advancing institutional and policy reforms and undertaking strategic investments in four areas:
Improve research excellence and productivity by investing in human capital for research;
Facilitate science-industry collaboration and technology transfer by further aligning the regulation of intellectual property management in public research organizations;
Promote business innovation and innovative start-ups, by improving the business environment;
Strengthen the governance of national research and innovation policies, by continuing capacity building in key institutions.
Actions:
Establish a Research Excellence Fund to strengthen research capabilities and promote research excellence by providing stable, transparent and merit based support for research;
Promote Networks of Excellence to strengthen excellence on a particular research topic;
Introduce a Technology Transfer programme to stimulate industry-science collaboration, encourage marketable research results and value-creation;
Create an early stage start-up programme using both non-financial and financial instruments to support a viable long-term market for innovation finance.
Dimension coordinator: WISE (currently being formalized)
2. Education and Competences
Education and Competences aims at increasing the share of highly skilled people in the region by improving regional knowledge and skills base. It sets specific objectives in two main domains:
Reduction of early leavers from education
Training and an increase in tertiary educational attainment
Actions:
Increase equitable access to, and participation in, high quality education at all levels, aligned with measures for a smooth recognition of qualifications supporting mobility in SEE;
Implement measures to prevent early-school leaving and 'drop-out' and improve completion rates at all levels, thus contributing to the inclusiveness and nurturing of lifelong learning;
Ensure education and training systems better meet economic and labour market needs (and provide learners with labour market relevant skills) ;
Introduce entrepreneurship key competence development at all levels of education and training (curriculum, teacher training, and assessment).
Dimension coordinator: Education Reform Initiative of South Eastern Europe (ERI SEE)
The overall objective of the dimension 'Digital Society' is to further enhance the cooperation on economic and social development in South Eastern Europe and reap the full potential of the Information and Communications Technologies (ICT) to spur innovation, economic growth, regional competitiveness and improved quality of life. Priorities and corresponding actions are a continuation of the e-SEE Agenda and e-SEE Agenda+.:
Support ICT driven public sector innovation for further modernisation of public administration;
Development and increase of interactivity and accessibility levels of electronic public services;
Development of regional broadband infrastructure to provide high-speed internet access to all; Advancement of network security and data protection across the region of SEE;
ICT training for both public administration and citizens;
ICT for e-Inclusion of marginalised groups (women, persons with disabilities, rural poor, Roma, etc.) and transfer of know-how.
Actions:
Develop regional broadband infrastructure to provide high-speed internet access;
Develop cross border eServices with priority given to health, education, commerce, and trade;
Provide access to information technology (IT) training, as the acquisition of digital skills expands employment opportunities.
Dimension coordinator: eSEE Initiative
4. Cultural and Creative Sectors
This dimension is also supportive to the other three dimensions: creativity has to be understood as an input into all dimensions of smart growth. The SEE 2020 Strategy will support the cultural and creative sectors, enabling them to increase their contribution to gross domestic product (GDP) and employment. Due to the complexity of the field, focussing on a small number of priority sectors and actions is of crucial importance.
Actions:
Continue with developing common approaches to rehabilitating regional heritage - Ljubljana Process II;
Encourage active cooperation between film policy bodies, public broadcasters, production and distribution companies;
Implement a regional Design Incubator based on a design network composed of relevant actors from the region.
Dimension coordinator: Regional Cooperation Council (RCC) Task Force on Culture and Society (TFCS)