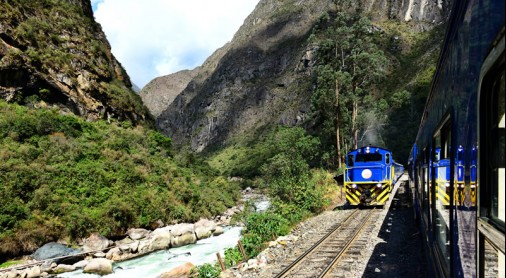 Infrastructure and Environment
Infrastructure and Environment is a part of the Sustainable Growth pillar of the South East Europe (SEE) 2020 Strategy that aims to boost growth and jobs by supporting a strong, diversified and competitive economic base, while becoming better connected, more sustainable, and more resource efficient.
Currently energy efficiency, transport connectivity and environmental protection vary in their level of development in the different countries of the region. A shift to more international cooperation and competition would increase performance in terms of both output and exports, thus supporting the main headline targets of the SEE 2020 Strategy. Competitiveness can be improved by supporting enterprise development through coordinated legal, financial and policy frameworks, as well as through enhanced corporate linkages.
Energy, transport and environment each include main measures to reduce energy intensity, support transportation modernisation, increase resource efficiency and improve environment in a sustainable way. Improvement in total energy efficiency and reductions in fuel costs per unit are going to affect the transport sector and consequently decrease the unit cost of transport, in turn, that will improve the integration of the region into the international economy and create conditions for intra-regional trade. With improvement in overall transport efficiency, that facilitates competitiveness in industries based on wood, biodiversity and food processing, as well as related industries, which constitutes a future regional competitive advantage.
Headline Targets
Increase net enterprise creation (new businesses per year) from 30,107 to 33,760
Increase exports of goods & services per capita from the region from EUR 1,780 to EUR 4,250
These targets are in line with the overall strategy objectives and include measurable targets for enterprise creation (+12%) and per capita export development (2.3 times).
Dimensions and Actions:
Energy supply is the backbone of economic growth, and therefore, its shortage or unaffordability becomes a constraining factor for economic development. The need to reduce our carbon footprint, while at the same time meeting the increasing level of energy consumption, requires new technological solutions, modernization of the energy sector and more and better dialogue with our neighbours. SEE 2020 Strategy aims to support the implementation of the relevant actions, deriving from the Energy Community Strategy.
Strategy SEE 2020 also foresees other relevant regional energy cooperation activities such as strengthening cooperation with parliamentarians, reduction of green-house-gases emissions and sustainable energy development through implementation of Sustainable Energy Development Regional Initiative (SEDRI).
Actions:
Develop and implement measures to increase efficient use of energy by achieving a minimum 9% energy saving target by 2018;
Put in place measures to achieve national share of renewable energy in gross final energy consumption by 2020;
Inform and empower consumers in order to achieve behavioural changes that would accrue in affordability and safety;
Develop instruments to create an investment friendly climate and stimulate energy infrastructure development;
Create a well functioning SEE energy market that would provide affordable but cost reflective and reliable supplies;
Complement the ongoing regional energy cooperation.
Dimension coordinator: Energy Community Secretariat
The transport dimension of the Strategy builds on the commitments given by the countries in the context of the 2004 Memorandum of Understanding on a regional transport network (South East Europe Transport Observatory (SEETO) Comprehensive Network) and the likely obligations under the forthcoming Transport Community Treaty, which aims to establish an integrated market for infrastructure and transport, and to enhance the transport operations within the region and with the European Union (EU).
The Strategy further builds on the Single European Sky (SES) and the Joint Service Provision Area (JSPA) initiative, which is in direction of creating proactive relationships between regional Civil Aviation Agencies (CAAs) and Air Navigation Service Providers (ANSPs) and in line with the European key performance areas: Safety, Capacity, Environment, and Cost efficiency.
In addition, the transport strategy is framed by the work of the Danube and Sava River Commissions and the EU Strategy on the Danube Region, and also it envisages a further integration of inter-modal aspects. Finally, it focuses on future transport needs, while using modern transport management and telecommunication capabilities (such as GALILEO).
SEE 2020 sets ambitious targets for transport:
decrease of the cost of transport per unit of transport service for 20%, and decrease in Twenty–foot equivalent unit (TEU) transport costs to the EU average;
improve transport infrastructure utilization rates to over 40% of designed capacity;
higher energy efficiency by decreasing energy consumption per unit of transport service for 20%;
increase railway/waterborne share to country specific targets to be defined in the national Action Plans and facilitate air transport.
Actions:
Develop and implement measures to remove bottlenecks and unnecessary technical cross border barriers;
Ensure harmonisation with the EU transport regulatory framework for creating common market conditions and safety standards in the region;
Develop co-modal solutions by optimization of individual transport modes and focus on energy-efficient and environmentally friendly transport modes;
Introduce measures for reducing energy consumption and costs per unit of transport service;
Put forward measures to improve the ratio of railway and waterborne transport, foster liberalisation of railway services and open the rail transport market to competition;
Enhance aviation transport activities and air traffic cooperation in the region and implement JSPA initiative to facilitate air transport;
Increase the use of Intelligent Transport System in the transport sector.
Dimension coordinator: South East Europe Transport Observatory (SEETO)
Community-based approach to climate change adaptation aims to speed up and facilitate raising of the adaptive capacity in the region, intensify education, awareness raising and practical actions leading to reduction of the climate change impacts, with the special focus on the least developed communities and most vulnerable target groups.
To adapt to changed climate conditions it is necessary to ensure sufficient amount of water for the construction of irrigation systems on the agriculture land convenient for irrigation. The region plans a twofold increase of share of irrigated agriculture land by 2020 as an ambitious but realistic goal.
It is of huge importance to meliorate devastated and coppiced forests, enhance reforestation and forestation of unused land. New forest will be additional carbon sink; protect areas from wind and erosion; improve micro-climate, ecosystem services and quality of underground water; increase new employment and create numerous economic, environmental and social benefits.
Actions:
Increase adaptive capacity through awareness raising and education on climate change adaptation;
Develop and put in place measures to increase the share of irrigated agriculture land;
Develop and put in place measures to increase volume of annual forestation;
Advancing water, energy and food nexus approach and investigate opportunities of launching a political process under the RCC for the enhancement of cooperation in the SEE in the field of Trans-boundary Water Resources Management (TWRM);
Expand the level of SEE countries' understanding of the enabling environment for private sector participation in financing water infrastructure;
Develop and put in place measures necessary for commencement of the Regional Integral Water Management Framework Agreement implementation.
Dimension coordinator: Regional Environmental Center
This dimension comprises seven areas, with interlinked targets. Regional coordination in the fields of corporate social responsibility (CSR), competition policy and tax policy support the development of small and medium enterprises (SME) policy and access to finance. Linkages projects benefit from these policy improvements and will also add new policy dimensions to regional activities by developing pilot projects in three selected economic activities.
Actions:
Develop regional activities to support SME development, including clustering and FDI–SME linkages;
Enhance regional value chains through sector-specific actions;
Regional activities to support greater access to finance;
Peer review of SME development and policy, relying on harmonised SME statistics;
Improve business integrity through coordinated efforts;
Enhance regional cooperation in the area of competition policy;
Enhancing policy coordination in the area of tax policy.
Dimension coordinator: South East Europe Investment Committee (SEEIC)