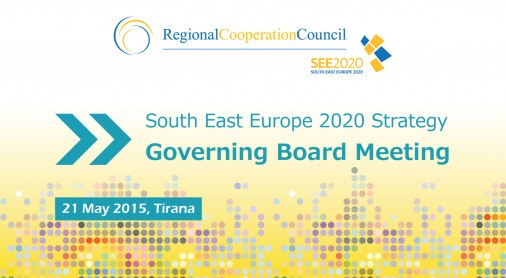 South East Europe 2020 Strategy Governing Board Meeting
21 May, Tirana, Albania
The second meeting of the Governing Board of the Regional Cooperation Council (RCC)'s South East Europe (SEE) 2020 Strategy was held on 21 May 2015, in Tirana, Albania.
Introductory remarks has been made by the RCC Secretary General, Goran Svilanovic and Jean-Eric PAQUET, Director for the Western Balkans at EC's DG for Neighborhood and Enlargement Negotiations.
The SEE 2020 Annual Report on Implementation (ARI) has been presented at the meeting, as well as the SEE 2020 programming process, results and monitoring system.
The Governing Board meeting was held back to back with the RCC Annual Meeting, and it has been organized by the RCC Secretariat.