Press Releases
RCC: Strengthening regional cooperation in the field of justice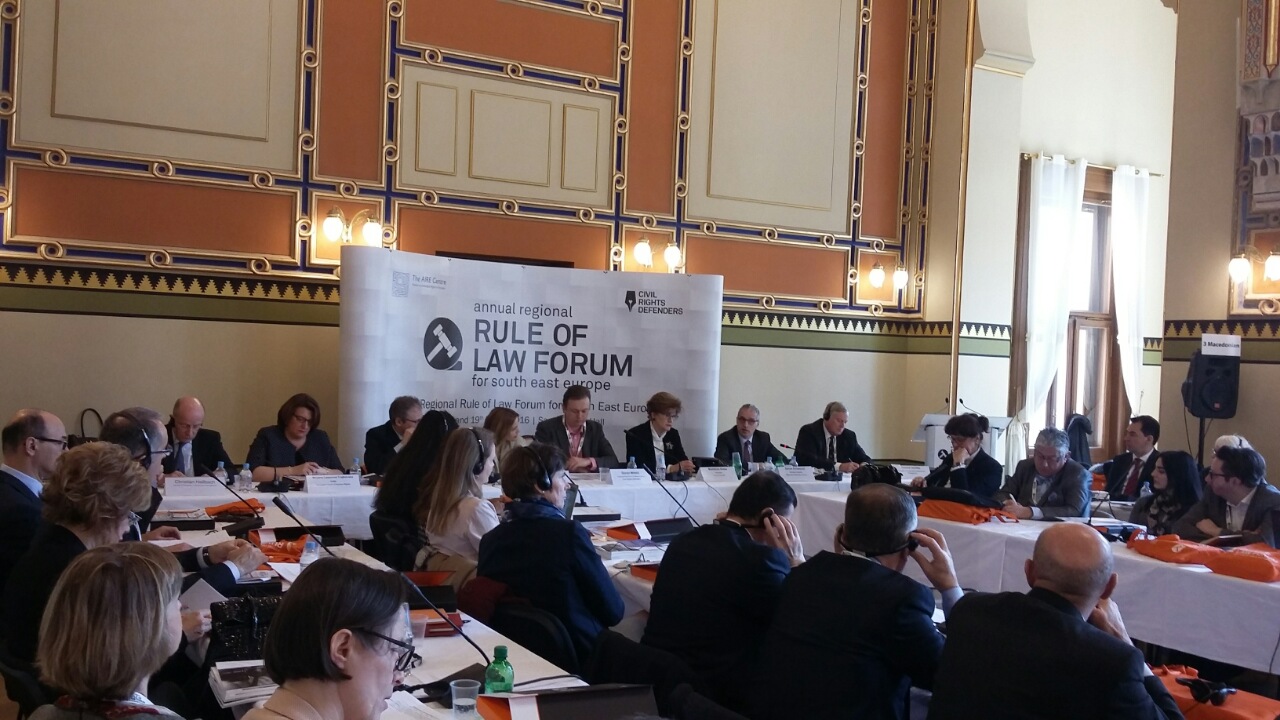 Sarajevo – The Third Regional Rule of Law Forum for South East Europe kicked off in the Sarajevo City Hall this morning, bringing together over 130 eminent representatives of the regional highest courts, the supreme and constitutional courts, judicial councils, directors of judicial academies and institutions, civil society organisations and representatives in the European Court of Human Rights in Strasbourg.
This year's Forum, supported by the Regional Cooperation Council (RCC), the British Government, the Swedish International Development Agency, and the German International Cooperation Agency GIZ, is being co-organised by the Advice on Individual Rights in Europe (AIRE) Centre and the Civil Rights Defenders.
The Forum focuses on two issues - the right to a fair trial - an independent and impartial court - and on the challenges caused by the migration crisis. Speaking at the opening of the Forum, RCC Secretary General, Goran Svilanovic, said that the RCC has recognized how crucial the rule of law is for the EU accession process of the region's aspirants. Svilanovic quoted a piece of very worrying data provided by RCC's major public opinion survey, the Balkan Barometer conducted last winter. "That survey finds 78% of SEE citizens saying that they disagree or totally disagree with the notion that the judicial system is independent of political influence. And 83% tend to disagree or totally disagree with the notion that the law is applied to everyone equally – and that", said Svilanovic, is the basic definition of the rule of law.
RCC Secretary General stressed that all this shows the urgent need to support the SEE region in the field of judiciary, namely independence, integrity and competency of judiciaries. The RCC is doing its part, said Svilanovic, "by establishing and supporting the network of judicial training institutions and associations of mediators; coordinating projects and initiatives in justice and home affairs; and by supporting the institution and competence building in the area of justice".
Today's Forum is the last preparatory step in establishing the South East European Judicial Training Institutions Network, initiated by the RCC and supported by other partners. The kick-off event of this network will take place in Bucharest in mid-April.
More news