Press Releases
International workshop on management of water resources in South East Europe to start in Sarajevo tomorrow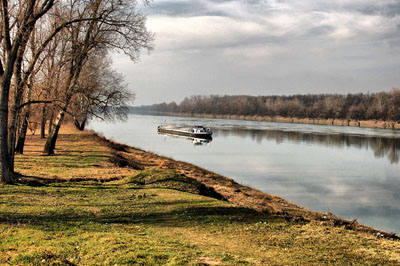 SARAJEVO – A three-day international workshop on management of transboundary water resources in South East Europe (SEE), co-organized by the Regional Cooperation Council (RCC) Secretariat and the United Nations Economic Commission for Europe (UNECE) will open in Sarajevo tomorrow, 18 May.
The "International Workshop on Integrated Transboundary Water Resources Management in South Eastern Europe" aims at stirring a high level discussion on transboundary waters cooperation in the region linked with institutional and legal settings, multipurpose use of water resources, and climate change adaptation. It will allow for sharing good practices, identifying bottlenecks and exploring the way ahead.
The event will be opened by RCC Secretary General, Hido Biscevic, Senior Adviser to the UNECE Executive Secretary, Patrice Robineau, Assistant Minister of Foreign Trade and Economic Relations of Bosnia and Herzegovina, Reuf Hadzibegic, Water Director of the German Ministry for the Environment, Fritz Holzwarth, and member of the International Sava River Basin Commission, Mitja Bricelj.
Over the course of the three days, SEE experts are expected to map accurately the transboundary waters situation in the region in order to bring positive changes to their management and lay the ground for strategic directions for future work under the UN Water Convention and in other political fora.
The workshop is organized in cooperation with the Global Water Partnership Mediterranean and the International Sava River Basin Commission, with the financial assistance of the Governments of Sweden and Switzerland.
Journalists are invited to attend the opening of the event on Monday, 18 May 2009, from 13.30 to 15.00 hours, at the Congress Hall, Holiday Inn hotel, Zmaja od Bosne 4, 71000 Sarajevo, Bosnia and Herzegovina. The working language of the event will be English. Interpretation will be provided for additional statements, upon request.
UNECE announcement of this event is available HERE.
More news