Documents and Publications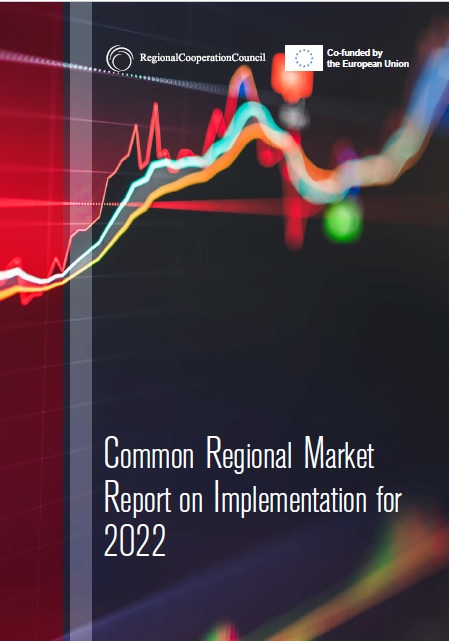 Common Regional Market Report on Implementation for 2022
17 May 2023 | REPORT
The Leaders' Declaration on Common Regional Market (CRM) and its Action Plan, endorsed at the Berlin Process Summit in November 2020, ushered a qualitatively new framework for regional cooperation in the Western Balkans that puts regional cooperation and EU standards at the centre. Hailed as a decisive and all-inclusive process for the WB region, together with the Green Agenda for WB, it sets out the main cooperation framework and represents the backbone of the region's socio-economic recovery and twin transition.
The report takes stock of the implementation track record and state of play, providing a resume of the second year of implementation of the CRM agenda starting with an overview of achievements reached at a regional level. The majority of measures are well on track in line with the CRM Action Plan. The second section of the report provides a list of key achievements under each of the four CRM policy areas, specifically Regional Trade Area (including the Four Freedoms of the EU), Regional Digital Area, Regional Investment Area, Regional Industrial and Innovation Area at an economy level. In line with the principle of regional ownership that underpins the implementation of CRM agenda, this section is drafted from the contributions of the responsible line ministries/agencies in each of the WB economies.
This regional overview is compiled jointly by the lead organisations, the Regional Cooperation Council (RCC) and Central European Free Trade Agreement (CEFTA) Secretariats, based on their specific areas of responsibility, while the Transport Community Treaty (TCT) Secretariat and WB6 Chamber Investment Forum (WB6 CIF) provided contributions relevant to their respective policy areas.

Download: EN
---