Regional Cooperation Council receives award for extraordinary contribution to humanism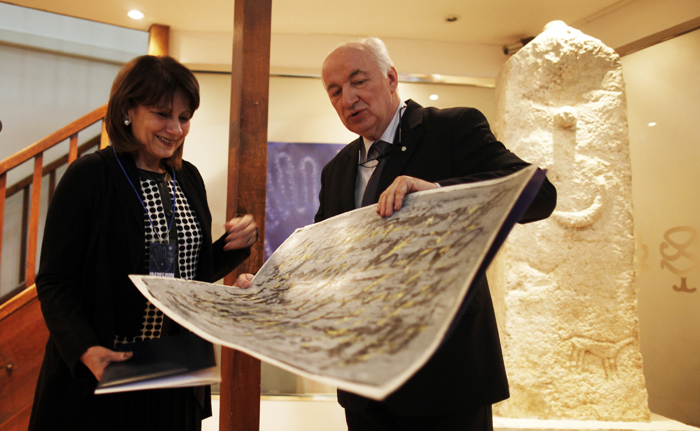 The Regional Cooperation Council (RCC) received in Sarajevo today the traditional Sloboda (Freedom) award of the International Peace Centre Sarajevo (IPC) for an extraordinary contribution to humanism, fight for human rights and freedom in Bosnia and Herzegovina, Europe and the world. The award was presented at a special opening ceremony of the 29th international festival Sarajevo Winter 2013.
Receiving the award on behalf of the organization, Jelica Minic, Head of RCC Expert Pool, thanked for the honour and the recognition of the RCC work.
"The RCC will mark its 5th anniversary on 27 February and this award makes our birthday even more special. It is a proof that we did something well over the past period. I hope we will justify the award through our work in the future as well."
"Our main activity this year is the preparation of the South East Europe 2020 strategy, which is our region's answer to Europe 2020 strategy. It will try to help turn over the economic stagnation and downfall by fully concentrating on economic and social growth in the region."
Ibrahim Spahić, President of the IPC Sarajevo, handed the award to the RCC for the organization's outstanding role in developing euro-regional cooperation in South East Europe and for the creation of a stable and safe atmosphere for economic and social development.
Besides the Regional Cooperation Council, other Sloboda award winners for 2012 are: Irina Bokova, Director General of the United Nations Educational, Scientific and Cultural Organization (UNESCO); Thorbjørn Jagland, Secretary General of the Council of Europe; Kurt Bergmann, initiator of the humanitarian project 'Neighbour in Trouble' from Austria; Nermina Kurspahić, Editor-in-Chief of the Odjek magazine; the United States Agency for International Development (USAID); the Association Alumni of the Centre for Interdisciplinary Postgraduate Studies (ACIPS) from BiH; the Peace Building Network in BiH; the Mak Dizdar Foundation; and the Mozaik Foundation.
Sarajevo Winter is a cultural festival held annually since the winter of 1984/1985, a year after Sarajevo was the host of the 14th Winter Olympic Games.